Sweet, deliciously frosty bananas are covered in dark chocolate and crunchy toppings! Serve them to your kids for a healthier summer treat.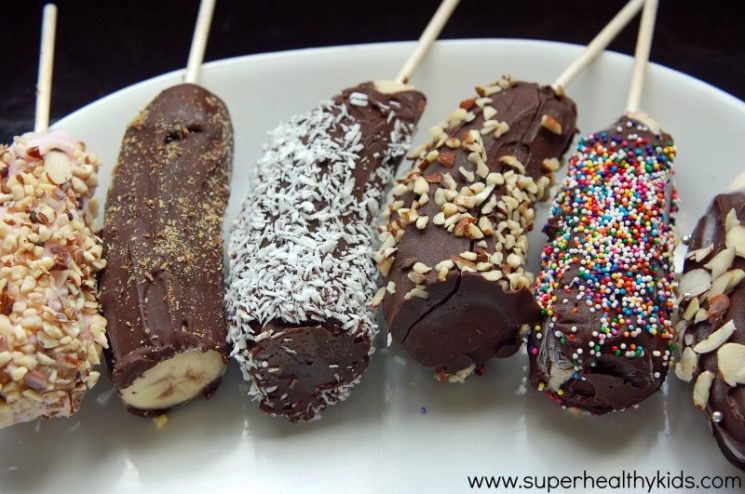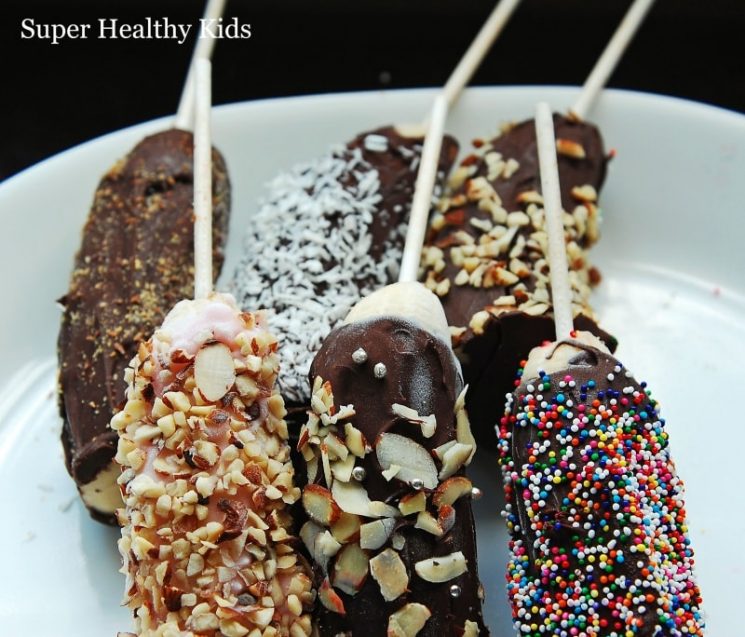 frozen banana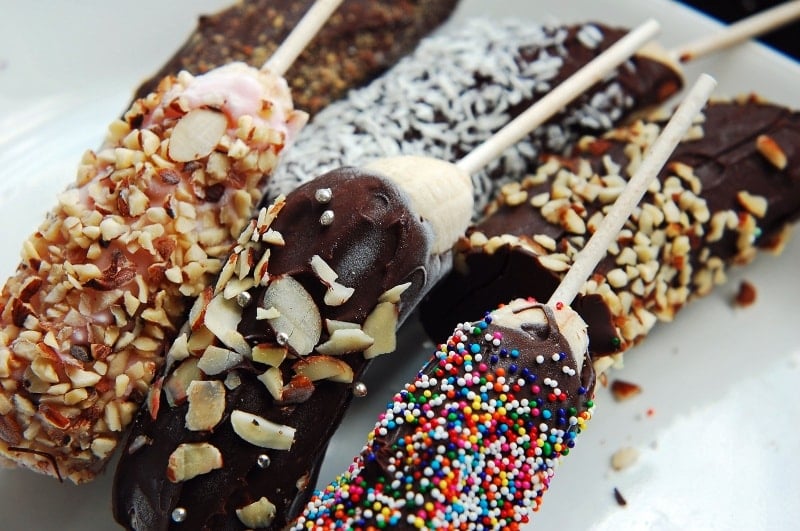 Toppings for our frozen chocolate bananas were:
sliced almonds
chopped pecans
Flax meal
sprinkles
unsweetened coconut
Chopped walnuts
Other topping ideas that kids might like on their frozen bananas
Granola (especially on the yogurt one)
Peanut butter or almond butter
Crushed graham crackers
Crushed peanuts
These Frozen Chocolate Bananas are so quick and easy! Your kids can even make them on their own. You can also simply do the prep of freezing the bananas and letting the kids do the rest. This will be a summer favorite for sure, and it's such a better alternative to frozen popsicles! Maybe your kids could even make their own banana stand….
Speaking of the Banana Stand, does anyone here miss Arrested Development? We loved that show!