Raspberry Quinoa Smoothie
Naturally packed full of protein, this Raspberry Quinoa Smoothie makes a really delicious and healthy snack for the whole family!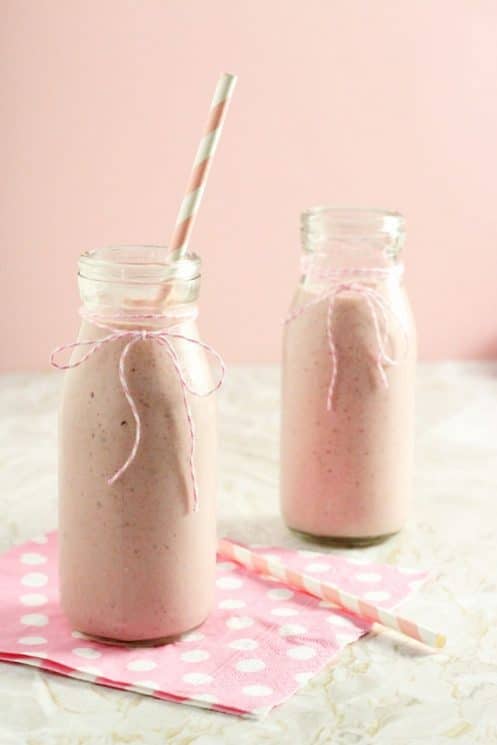 Hi, it's Ciara here from My Fussy Eater. It's a delight to be back here on Super Healthy Kids sharing some ideas and recipes for picky eating families. This month I'm sharing one of my favourite and super nutritious smoothie recipes.
When it comes to making snacks for kids, we know that protein is key to keeping their little bellies full until mealtime. Meats, cheese and many pulses and beans are great sources of protein but these are usually the exact foods that picky eaters turn their noses up at.
In an attempt to get more protein into my daughter's diet, one day I decided to add some cooked quinoa to my daughter's smoothie and I was very pleasantly surprised with the results!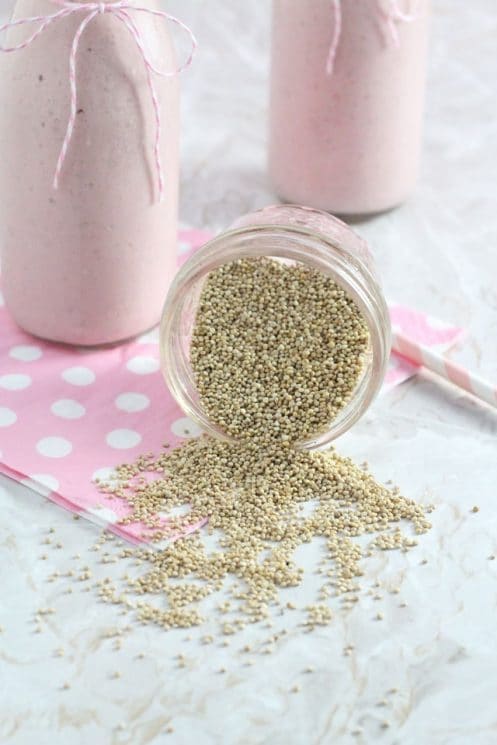 Quinoa is a "complete" protein source, meaning that it provides the majority of the essential amino acids our bodies need. This quinoa smoothie can add up to 8 grams of protein to a child's diet. It is also an excellent source of fibre and iron and is gluten free.
In order to break the cooked quinoa down, this smoothie takes a bit more blending than a regular smoothie. After a couple of minutes the quinoa should be completely blitz leaving you with a delicious and smooth drink.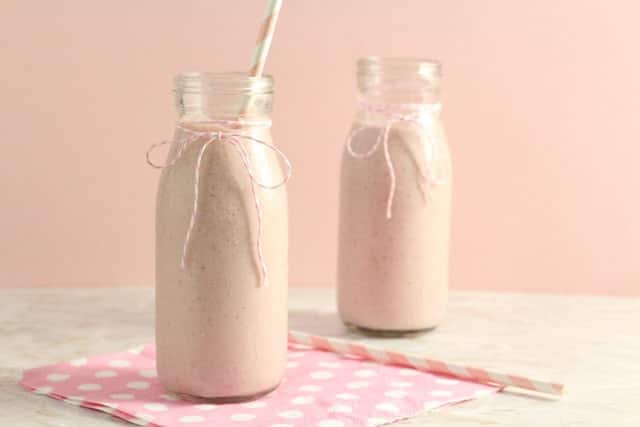 I usually serve this smoothie as a snack but it would be a great addition to breakfast too. It would also be a really healthy post-workout snack for sporty teenagers. It's certainly a lot more nutritious than artificial protein shakes.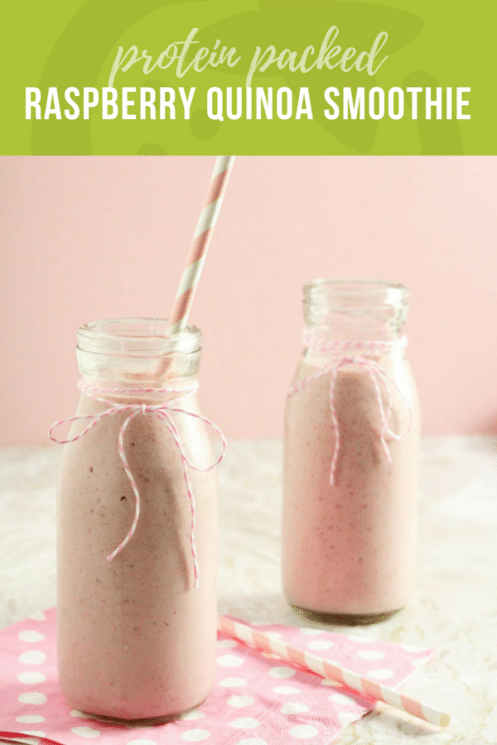 Ingredients
1

cup

quinoa, uncooked

2

cup

milk

2

cup

Greek yogurt, vanilla

4

cup

raspberries

2

cube

ice
Instructions
Cook quinoa according to package directions; let cool.

Add all the ingredients to a blender and blitz until smooth (add more ice if needed). Pour into glasses and serve immediately.