Cheerios Poppyseed Muffin Snack Mix and the Benefits of Whole Grains
September is National Whole Grain Month! Whole grain can have a big impact on the health of kids, and most don't get enough whole grain in their diet.
This snack mix can help you get there! Sponsored by General Mills Big G Cereals like Cheerios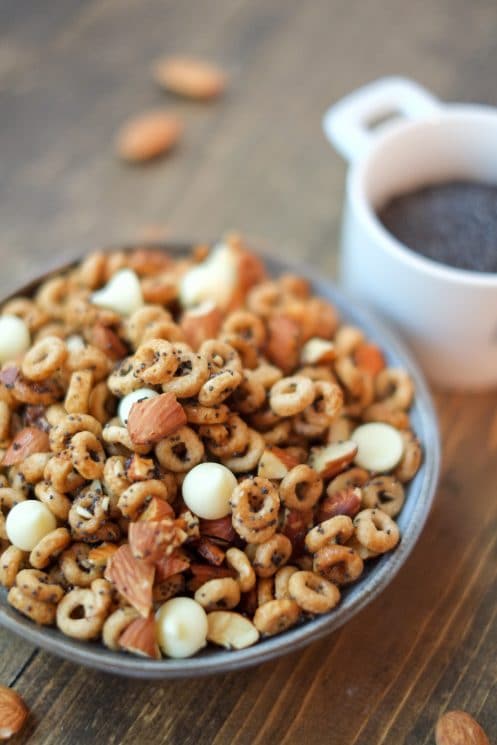 Make Half Your Grains Whole
While our kids get plenty of grains in their diet, whole grains are the only way to get the optimal amount of nutrients from their grains! To help my kids understand the difference between whole and refined grains, we had a mini nutrition lesson at home!
The point I wanted to emphasize, was that whole grain contains the entire grain kernel: the bran, germ, and the endosperm. These parts of the kernel are important as they contain vitamins, minerals, and fiber. A refined grain has had its bran and germ removed. 25% of the protein, and 17 vital nutrients are stripped away with it. (source)
I had my kids make a 2-columned list of grains they have, and the grains they have not eaten. Some common whole grains are: Buckwheat, corn tortillas, couscous, oats, orzo, popcorn, brown rice, rye, quinoa, taco shells, and whole wheat. After the discussion, they circled one of the whole grains they decided was their favorite, and they made a poster advertising the grain and its health benefits. They had to list vitamin, mineral, and fiber content, as well as trying to "sell" the grain as a desirable food to eat on the poster.
So, Erica took the challenge. She's actually tasted all the whole grains, and then made her poster about whole wheat, her favorite grain. She did a little Googling, copied some text about what was in whole wheat, what health benefits there were too eating whole wheat, and what you could do with whole wheat.
Whole Grain is the first ingredient in all General Mills Big G Cereals, meaning there is more whole grain than any other single ingredient (including sugar from all combined sources). I recently was able to visit one of the farms that General Mills sources their oats from in Winnipeg, Canada.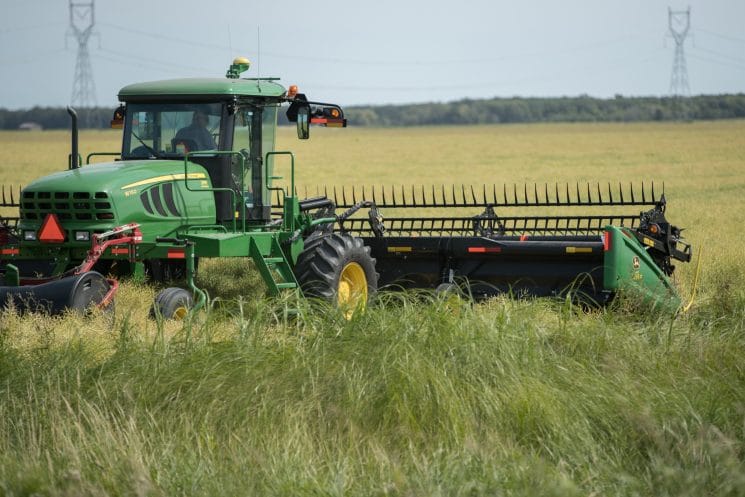 The whole grain oats are harvested and sent to a mill where they are made into Cheerios!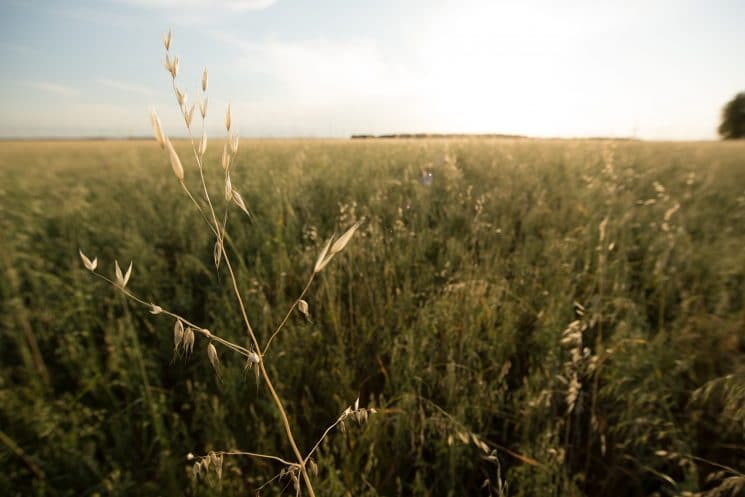 It's amazing to see firsthand how huge these fields of oats were!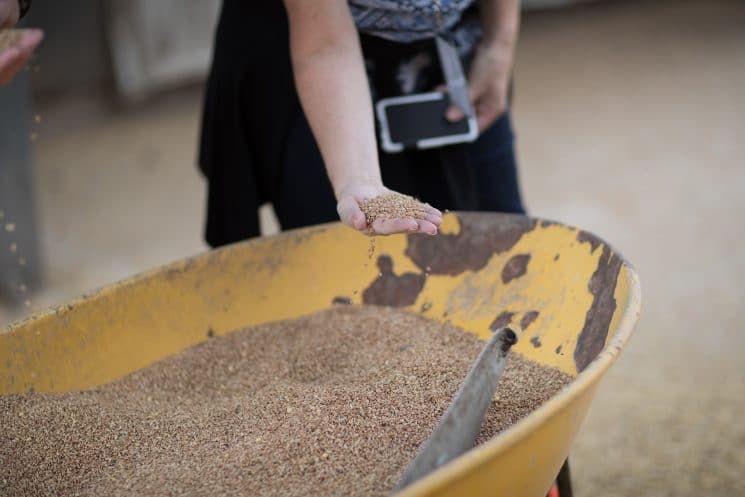 So, with our Whole Grain lesson, we decided to make a snack mix and include Cheerios! Check out our recipe below!
Cheerios Poppy Seed Muffin Snack Mix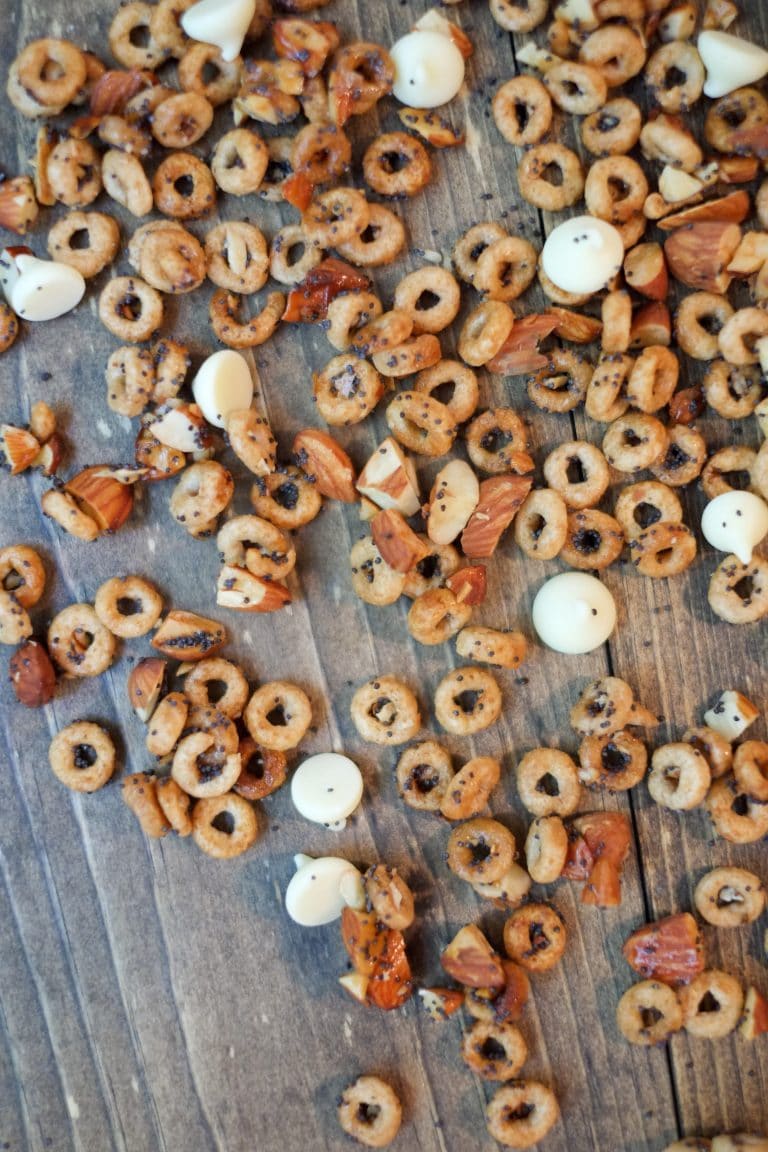 Since Cheerios isn't a sweet cereal, and we wanted the snack mix sweetened, we used a sweetener to bake onto the snack mix. We used agave because we like the way it bakes up onto this mix, but you could also try honey.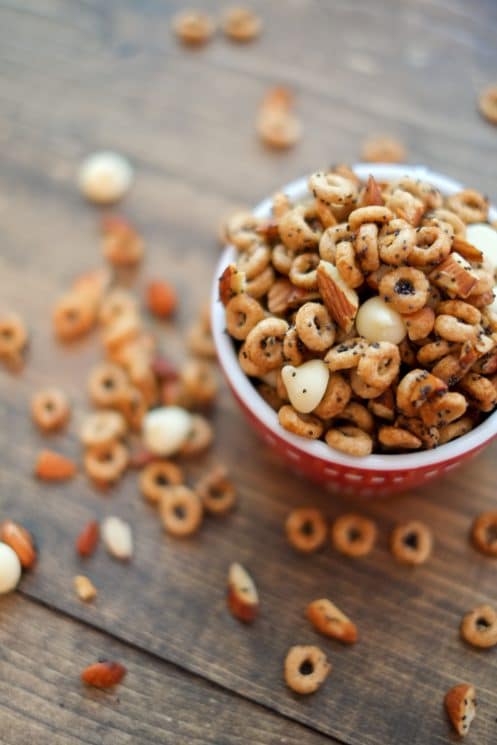 We included almonds and poppy seeds, both great sources of healthy fat and fiber!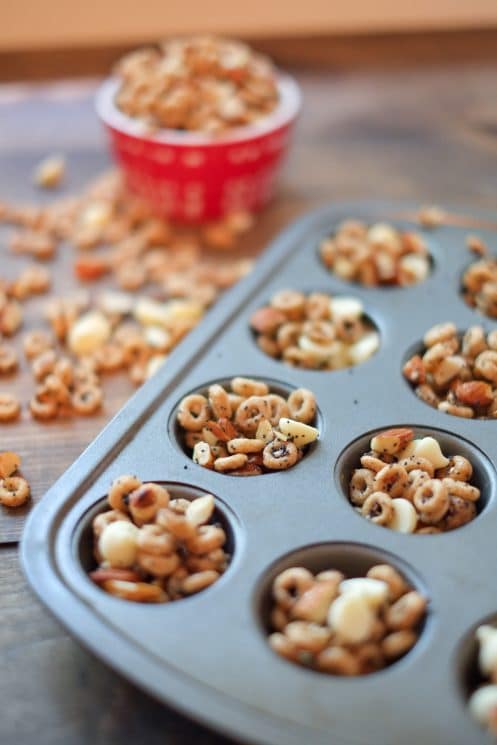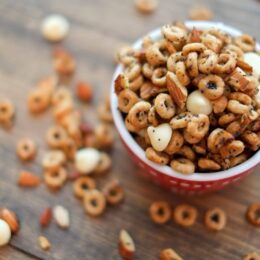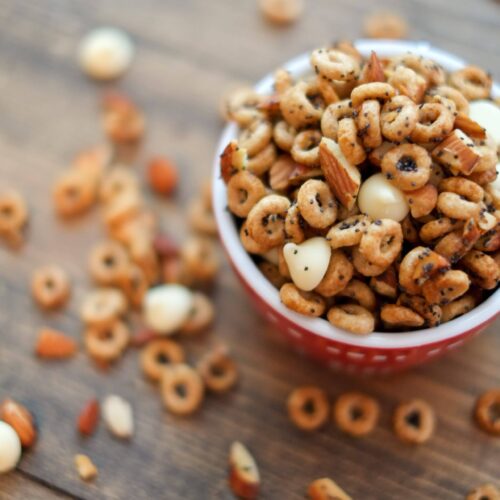 Ingredients
3

cup

cereal, Cheerios

1

cup

almonds, whole

1/3

cup

agave nectar

3

tablespoon

coconut oil

1/8

teaspoon

salt

1/2

teaspoon

almond extract

2

tablespoon

poppy seeds

1/2

cup chips

white chocolate chips
Instructions
Preheat the oven to 350* F and line a large baking sheet with parchment paper.

Roughly chop almonds (you will need approximately 1 cup). Combine Cheerios and almonds in a medium-sized mixing bowl.

Heat agave and coconut oil in a small sauce pan until coconut oil is fully melted. Add a pinch of salt and the almond extract.

Pour the agave-coconut oil mixture onto the cheerios and almonds and mix well, then mix in the poppy seeds.

Spread the mixture evenly on the baking sheet and place in the oven for 8-10 minutes, stirring halfway.

Allow to cool completely and then toss with white chocolate chips.
Try some of this snack mix yourself to get your servings of whole grain today!