---
Vegetables don't have to be boring and they can certainly taste amazing! A vegetable prepared one way may get turned up noses from your children, but that doesn't mean you shouldn't try that vegetable again. Cooked carrots is one of those things for us. Carrots, diced and overcooked till mushy, end up in the garbage disposal. Cooked carrots till slightly crunchy, and add a little flavor, and they are devoured instantly.
It's imperative to experiment and find which ways your kids like to eat their vegetables. Here are 5 ways and a recipe to try.
1) Braised
Simmer in chicken broth. When cooked to desired texture, add a touch of butter and salt.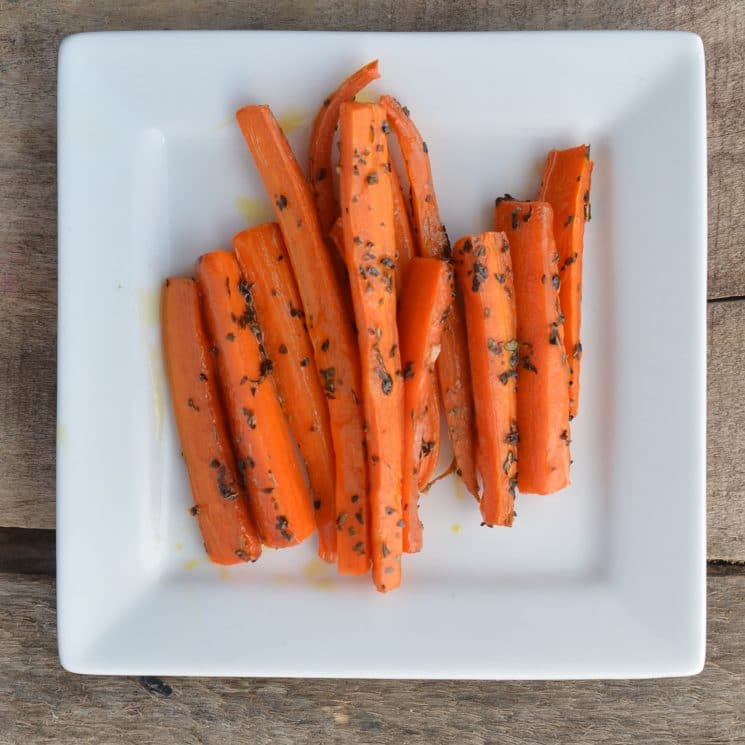 2) Roasted
On baking sheet, brush with olive oil and sprinkle with salt and parmesan cheese. Cook at 400 for about 20 minutes.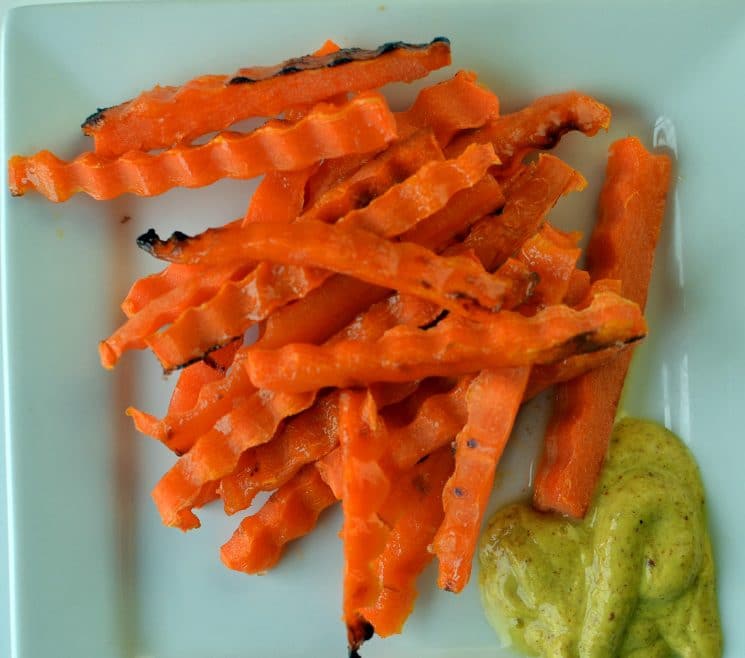 3) Steamed
I do this super quick and cooked to perfection in my Rice cooker/ steamer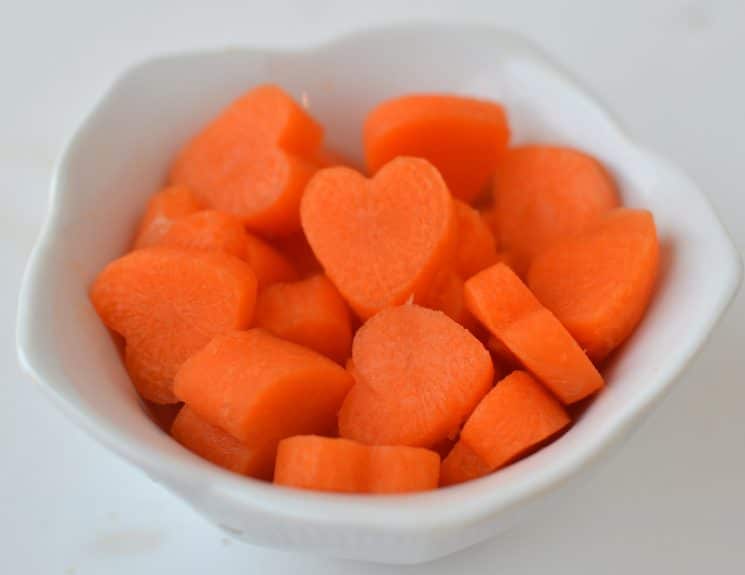 4) Sautéed
Delicious in stir-frys and a great compliment to other vegetables.  Pour  1 TBL oil in a pan.  Add chopped vegetables.  Stir every minute or so until vegetables are cooked.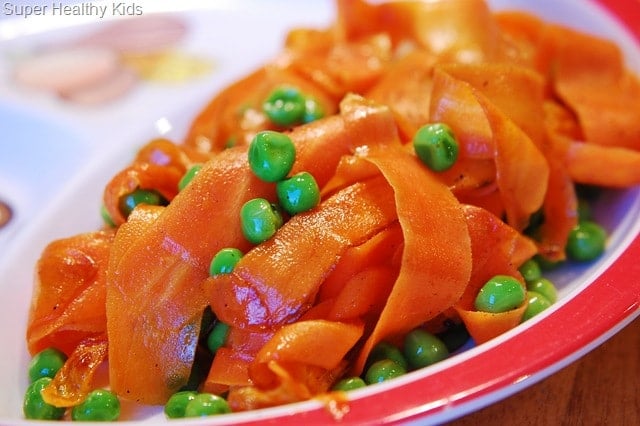 5) Flavor cooked carrots
Try a new and different flavor, like Ginger-Orange Carrots. This recipe came from my running partner, Eliece.
Ginger – Orange – Carrot – Recipe
5 medium carrots or 1lb. bag of baby carrots
1 teaspoon cornstarch
1/4 teaspoon ginger
2 Tablespoon butter or margarine
1 teaspoon sugar
1/4 teaspoon salt
1/4 cup orange juice
Slice carrots as desired (baby carrots do not need to be cut) Cook until just tender (about 20 minutes) & drain. Combine sugar, cornstarch, salt, and ginger in a small saucepan. Add orange juice; cook, stirring constantly until mixture thickens and bubbles. boil one minute. Stir in butter. Pour over hot carrots, tossing to coat evenly.
What is your favorite way to cook carrots?
---