Looking for an alternative to the regular potato fries? Try our Zucchini Fries!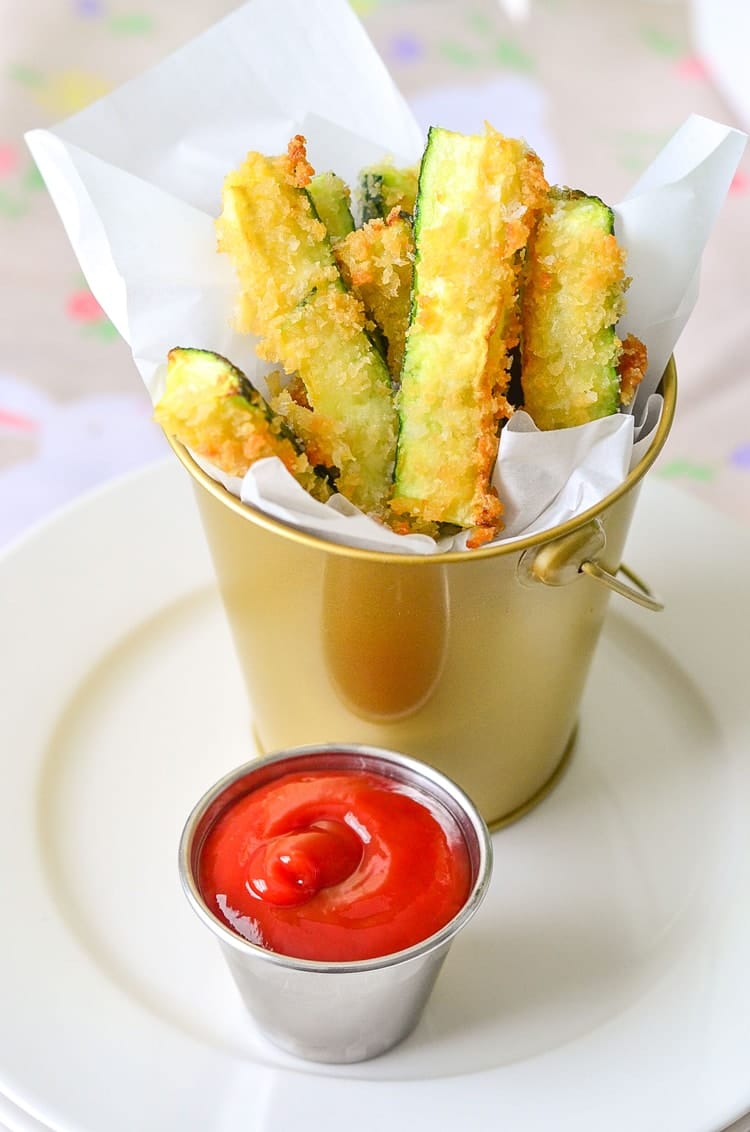 Who doesn't love crispy crunchy french fries? To get those fries crisp, they're usually deep fried in tons of oil for quit a bit to get them to cook throughout. Our zucchini fries are baked and then quickly pan fried in some coconut oil to really crisp up. You could even do in just the oven if you'd like, but they won't be as crispy.
We make eggplant parmesan recipe and zucchini bites and you could even try these too! They're great to dip in marinara instead of ketchup.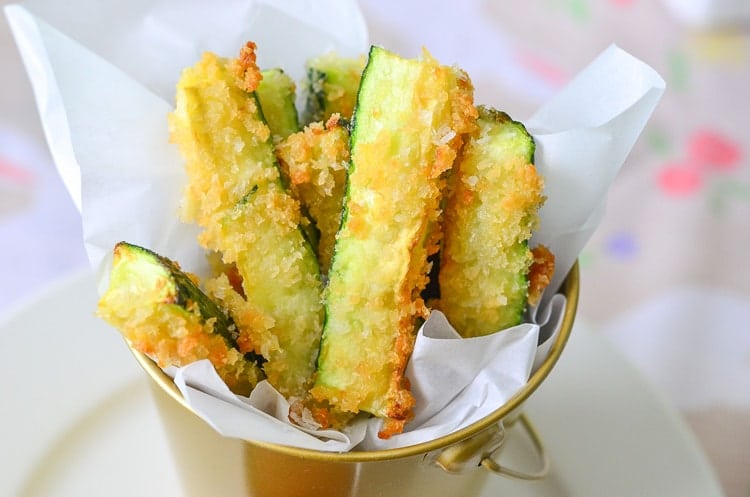 Fries are an easy food for toddlers to eat and most of the time they love them! These zucchini fries are so good that you won't mind your kids consuming a lot of them because it is mostly veggies!