Picky Eater Progress Plan, Step By Step
Having picky eaters is common. But that doesn't make it any easier! Fortunately, there are ways you can help your kids accept a wider variety of foods and feel more positive during mealtimes. Read on to learn step-by-step strategies for overcoming picky eating, what habits to avoid, and when to call in professional help.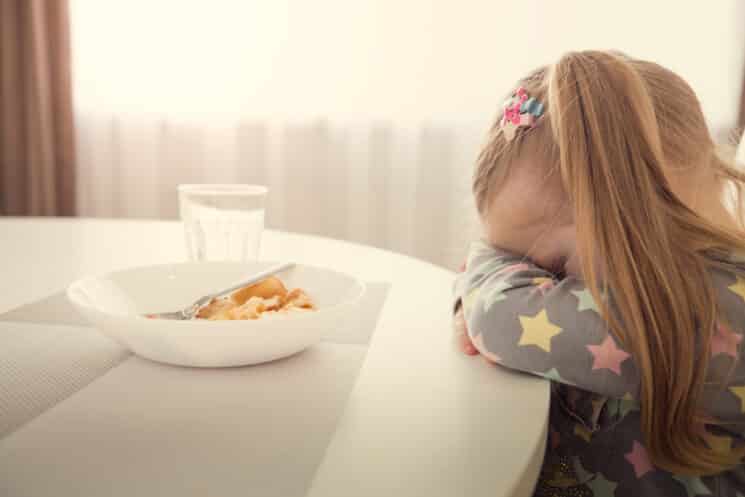 You've just set the table for dinner. It's a simple meal of baked chicken, steamed veggies, and rolls. But before you can even sit down, one of your kids is crying. What's going on?
Your picky eater is upset. And you're not exactly surprised. She doesn't see the food she likes to eat best, and she's melting down.
So what do you do? You watch her sniffle and only eat the rolls. Or you cave and play the short-order cook, getting her a preferred food while the rest of the family eats the main meal.
Neither of these outcomes feels satisfying to anyone. And it's likely to repeat tomorrow. But rest assured, you CAN move the needle on picky eating. We have some strategies that can help.
The first step is to step into your kids' shoes for a minute…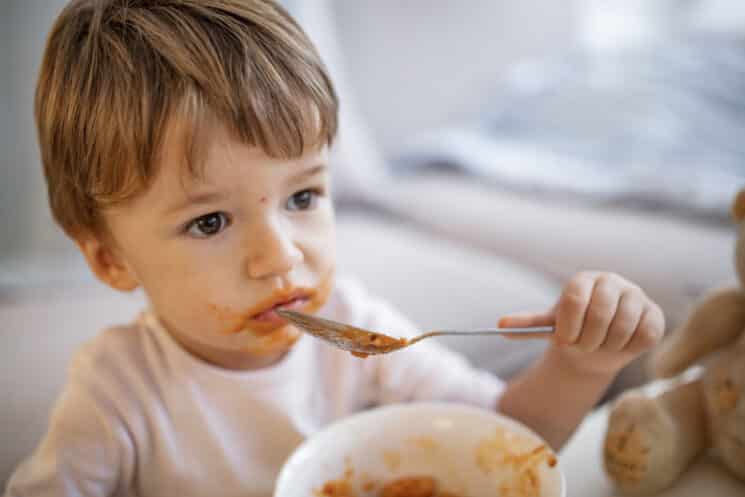 What Your Picky Eater Might Be Feeling
We're often so rooted in our perspective as parents that we can forget that picky eating is hard on our kids, too. But the better we can understand what they're thinking and feeling, the better we can problem-solve and overcome picky eating as a family. Your picky eater might be thinking…
I don't like the way that food tastes or feels in my mouth.
I don't feel safe or comforted by this food.
I've never seen this food before and I have no idea what to expect.
This food looks like something else I know I don't like.
I'm worried there's nothing here that I can eat, and I'll go hungry.
I'm embarrassed or ashamed that I can't face the foods that others are eating.
Picky Eater Progress Plan, Step-by-Step
This plan can help you and your picky eater make incremental steps toward greater food acceptance skills. This kind of plan is often used to help coach kids' with medically-significant feeding challenges to become more accepting of new foods. So it can really work! Try it at home. And as you move through this steps, remember the power of modeling eating well for your kids.
Start small (so they can be successful.) If your child only eats meatballs and toast at dinnertime, then start with meatballs and toast. Enjoy family mealtime eating this food that comforts your child. Talk about what you and your child like about these preferred foods.
Make slight changes to preferred foods. Serve preferred foods again, this time with slight changes. Serve turkey meatballs instead of beef meatballs. Try Parmesan toast instead of plain toast. The idea here is for your child to be aware of the changes and still accept the food. Use positive and encouraging words to remind them that these foods taste a lot like the foods they already like.
Add in new foods. Add a new food to the table that you think your child might like. Let them see you enjoying this food and let them decide if they would like some on their plate to touch it, taste it, etc. Instead of just describing the new food as "yummy," tell them what they can expect from eating it. Is it crunchy, chewy, sweet, salty, or similar to another food they might know?
Stay in the habit. Progress takes time! Keep making slight changes to preferred foods, and adding in new foods regularly. Consistency helps your child know that new foods are part of your mealtime routine, and not something to fear.
Share in your kids' success. Tempted as you may by to jump for joy when your child eats something new, a little gentle positivity is probably best. Reminding them that "you learned to like apples this week!" can help them internalize their success and carry it on into the future.
Avoid Habits That Can Worsen Picky Eating
Sometimes our best efforts to manage picky eating can actually do more harm than good. Look out for these feeding pitfalls that can prolong picky eating and make it more deeply ingrained. (Don't feel guilty if some of these apply to you!)
Making separate meals for your picky eater.
Pressuring your child to eat during meals (this can sound like "just one more bite.")
Letting your child snacks continuously throughout the day, "grazing" on preferred foods instead of sitting down for planned meals.
Serving the same foods many days in a row.
Serving ONLY new foods at dinner, without a balance of "safe" or preferred foods.
Letting kids decide what's for dinner.
Seek Help for Extreme Picky Eating
If you're concerned that your child's picky eating is more than just a phase, or that it's negatively impacting their nutritional status, it's perfectly OK to seek help from your child's pediatrician. She'll be able to refer you to a feeding expert who can work with you and your child to help customize a program for overcoming these challenges as a family.
Progress Takes Time
The good news is, most kids do grow out of their pickiest phase. Becoming an adventurous eater is a multi-year process, even for "good" eaters. (Are there any foods you didn't learn to like until you were a full-grown adult? Then you know it can really take time!)

As we tell our kids, we have to "practice our patience." Keep offering a variety of healthy foods, some new and some familiar, and enjoy the journey as much as you're able.
More Resources for Parents of Picky Eaters
21 Days of Things to Do with Picky Eaters
My Top Tip for Getting Picky Eaters to Eat
9 Veggies Kids Like that Might Surprise You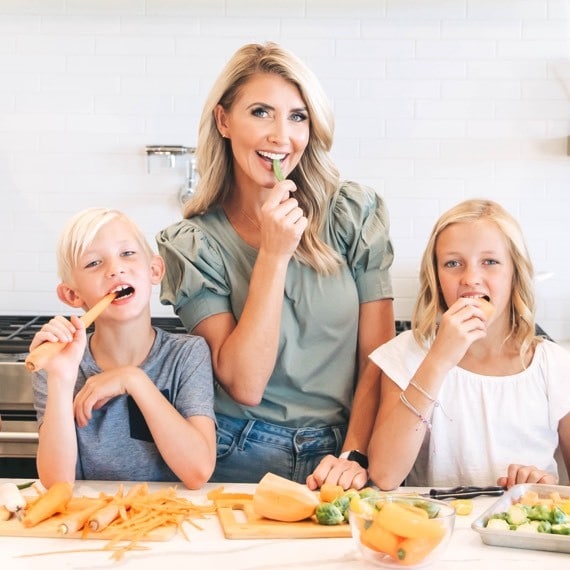 Natalie Monson
I'm a registered dietitian, mom of 4, avid lover of food and strong promoter of healthy habits. Here you will find lots of delicious recipes full of fruits and veggies, tips for getting your kids to eat better and become intuitive eaters and lots of resources for feeding your family.
Learn More about Natalie