This Peanut Butter Chocolate Trail Mix Granola Bar Recipe is made with wholesome ingredients to create homemade granola bars you feel good about eating.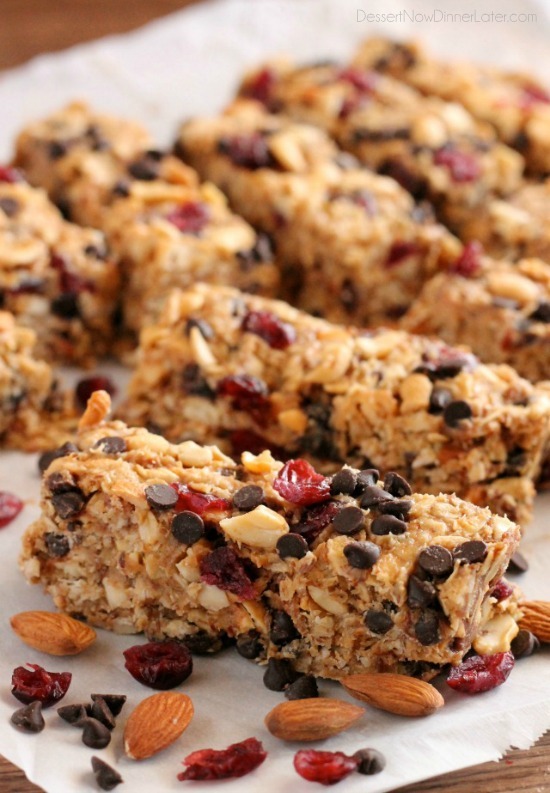 Hi friends!  It's Amber, back visiting from Dessert Now, Dinner Later!  Today's recipe is so delicious that it's almost like eating dessert, but it's packed full of wholesome ingredients like nuts, oats, flax, dried fruit, and even a little bit of semi-sweet chocolate.
The ingredients in these granola bars reflect several of the goodies you would find in a trail mix, but they're packed into the convenience of a bar.  Perfect for those busy on-the-go days, after school snacks, or to pack along for hiking fuel.  Extra bonus, they're NO BAKE!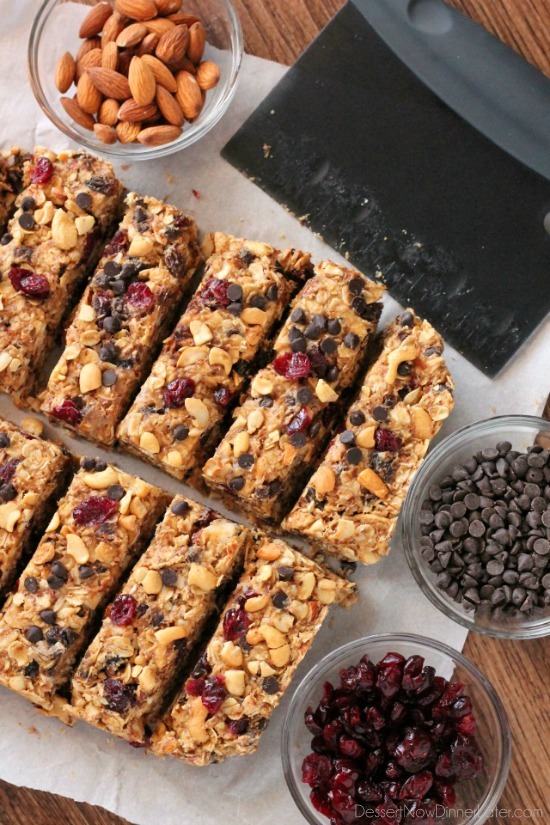 Kids and adults alike will love munching on these chewy peanut butter granola bars, with the salty-sweet combo of crunchy nuts and tender dried cranberries and raisins. They just hit the spot!  Salty-sweet combos are kind of my favorite!   Especially these granola bars with the little specks of mini chocolate chips – perfection!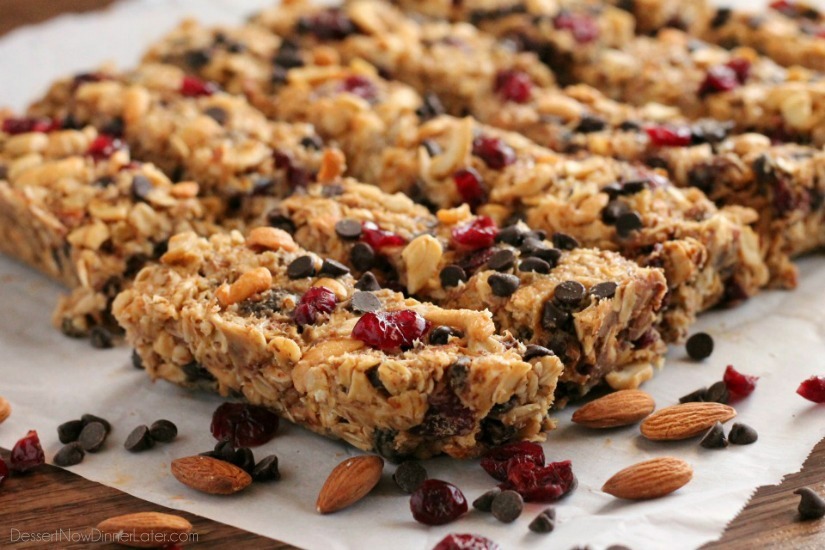 Sizing–
If you make these in an 8×8-inch dish they are nice and thick, but you can totally use a 13×9-inch dish for thinner granola bars, and more of them!  If you have munchy kids like mine, then you will probably fly through these granola bars!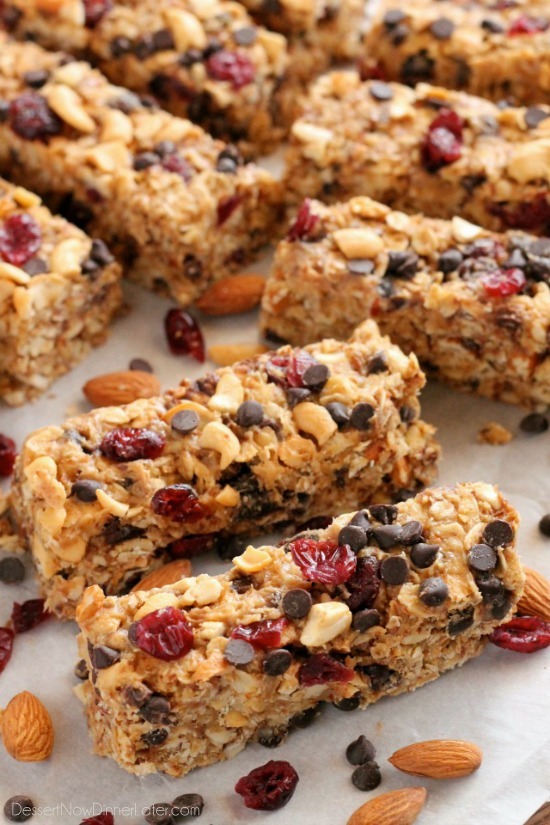 If you're reading this post because you like granola bars, you might also be a granola fan. You must check out my Honey Almond Coconut Granola to top on some yogurt mixed with fresh fruit!  It's the perfect healthy topping!
Anyway, get to making these granola bars! They'd be perfect to pack along on those random day-trip adventures during the summer.  Summer is almost here, after all!  (Wahoo!)  Enjoy!
~Amber Brady is a wife, mother, mormon, and culinary graduate! She shares her favorite recipes, tips, tricks, and tutorials on her blog Dessert Now, Dinner Later. Here she'll help you be an outstanding home cook with culinary know-how!