Foods to Avoid During Pregnancy and Healthy Alternatives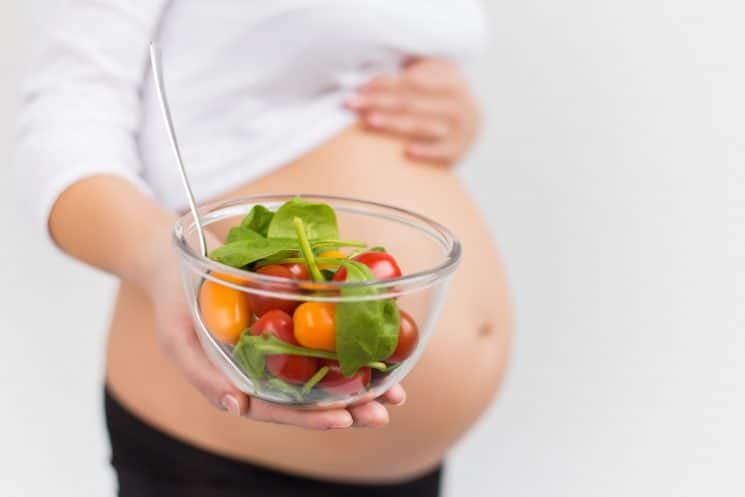 As soon as you find out that you are pregnant, a lot of times your nutrition focus changes. What is best for my baby? Are there foods I shouldn't be eating? What are the risks? There can be a lot of conflicting information out there as to if a food or beverage is OK to consumer during pregnancy. Ultimately, the choice comes down to you and your healthcare provider. There are definitely foods that we know are unsafe to consume during pregnancy, and others that the research is conflicting, or there is not enough evidence either way. I turned to the pregnancy experts to compile the best information possible as to which foods may pose a risk during pregnancy.
Many of these foods have a higher chance of having certain kinds of bacteria in them. Pregnant women are ore susceptible to the effects of these bacteria – for themselves and for their baby. This is why the healthy experts recommend avoiding them during pregnancy to dramatically decrease the risk of getting food-borne illness during pregnancy.
9 months can be a long time to avoid some of your favorite foods, and so we came up with a reference that not only tells you foods to avoid, but provides an alternative! We hope this is helpful to you in the coming months as you are trying to provide the best nutrition possible for your growing baby.
Foods to Avoid During Pregnancy and Healthy Alternatives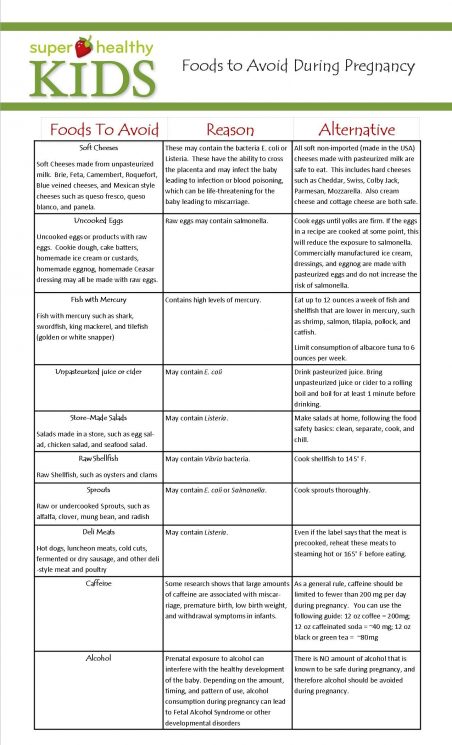 Sources: Mayo Clinic Guide to A Healthy Pregnancy