Orange Creamsicle Recipe and Zoku Pop Maker
Growing up, one of my favorite popsicles definitely had to be the orange creamsicle. So creamy on the inside, yet tart and refreshing on the outside. Little did I know all of the ingredients inside one of those bad boys. The great thing about making your own popsicles at home is there is very few ingredients and you can really limit the sugar! When we were at the grocery store today, my 4 year-old was begging me to buy a popsicle. I relented and bought 'Juice Pops' because that is what she really wanted. When we got home and she had one, I tasted it just to see what it was like and I was surprised how sweet it was. Chuck full of sugar. Well, this is what is really in orange creamsicles when you buy them at the store vs. our homemade version.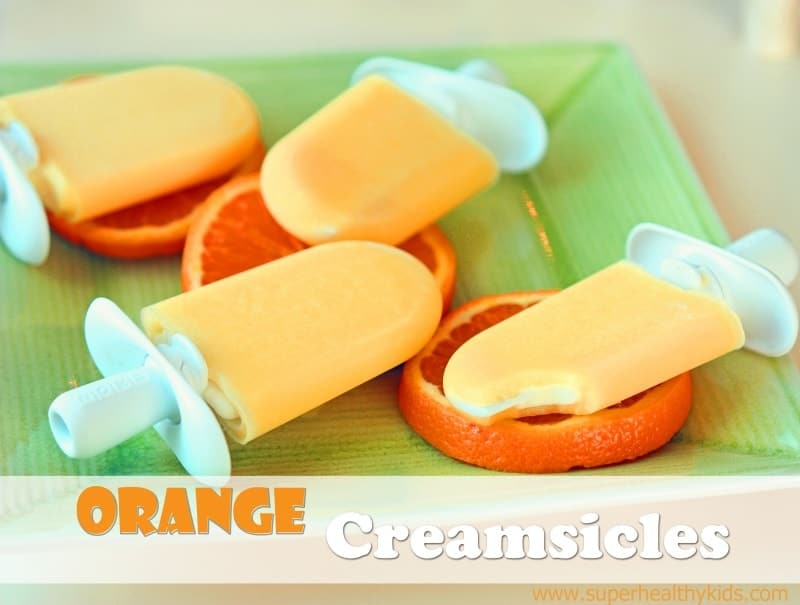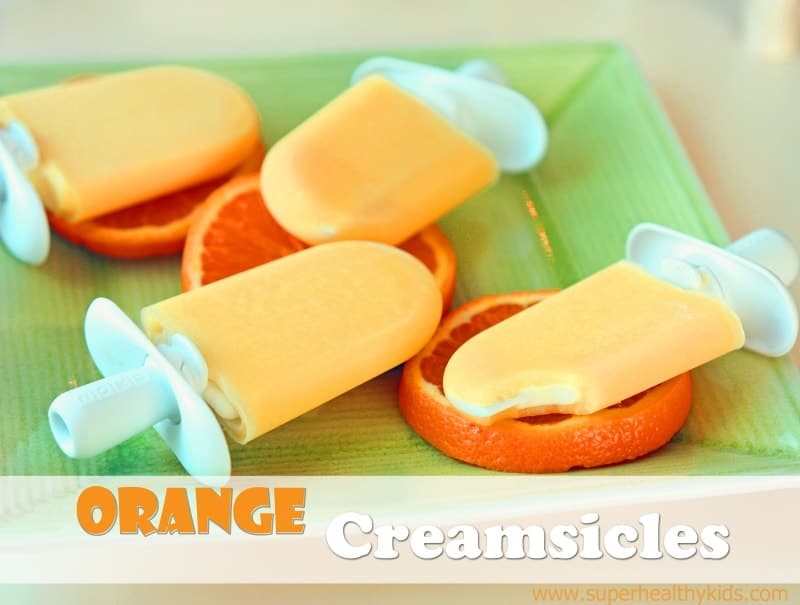 Our Orange Creamsicle Recipe is simple, refreshing, nutritious and definitely bring back the nostalgia of eating them when you were a kid.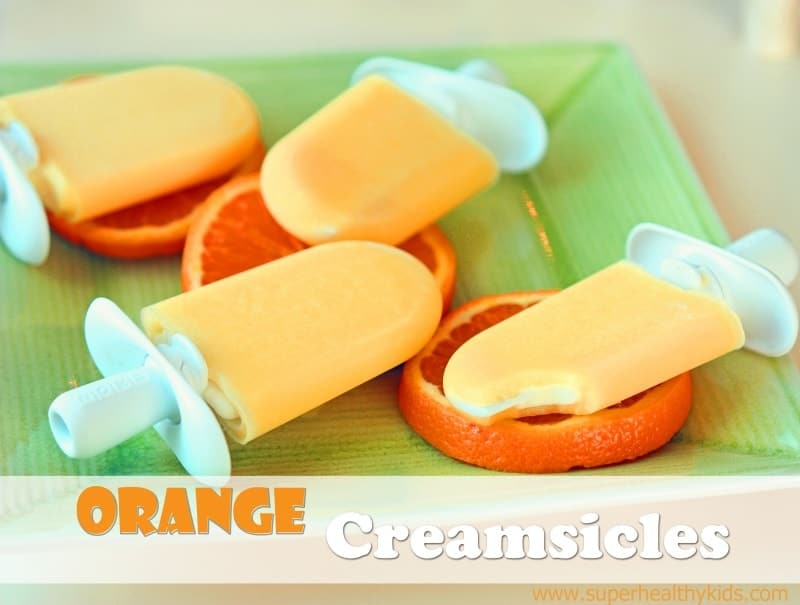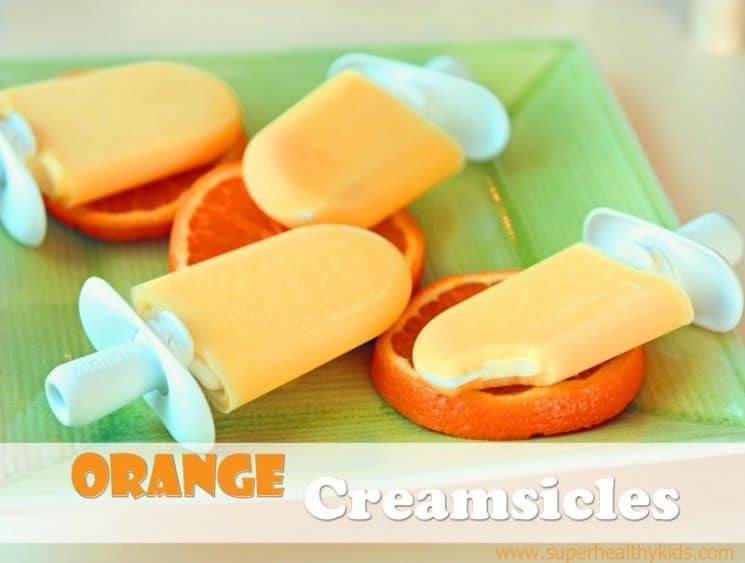 The key to making a real creamsicle is the Zoku Pop Maker. It probably seems like I am always talking about the Zoku, and that is because I am! It is honestly one of my favorite kitchen gadgets. If your kids like popsicles then this is a must have. Instead of waiting a few hours for your pops to freeze, the Zoku literally makes the pops in 7 minutes. So great when you have little kidlets waiting not-so-patiently for a popsicle. This is how it works:
1 –
2 –
3 –
4 –

There are SO many fun pops you can make.
Orange Creamsicles We started with fresh squeezed orange juice. If you don't have time, or are making a lot of pops, or just don't feel like squeezing oranges – then by all means use 100% orange juice. Depending how many pops you are making at a time – you will need about 6 ounces of orange juice. I used 3 large navel oranges and got about 6 ounces.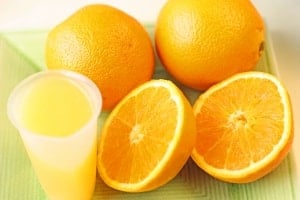 This is where the Zoku's magic comes in. Pour the juice into the molds. You will then wait about 3 minutes.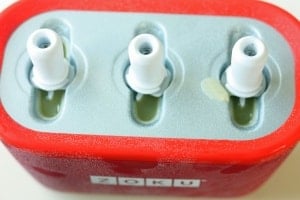 After about 3-4 minutes, the outside will have frozen but the center will still be liquid. You will then use the Siphon tool to suck out the center of the pops.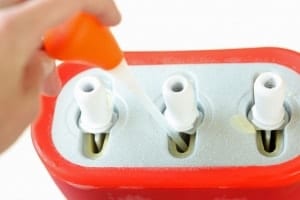 For our creamy center, use a blender to blend Greek yogurt, 1/4 of a banana, and a little milk. The banana was to add sweetness, but you could also use honey, your favorite sweetener or nothing at all. You could also add a little pure vanilla extract which would be delicious. Pour this mixture into the center of your mold.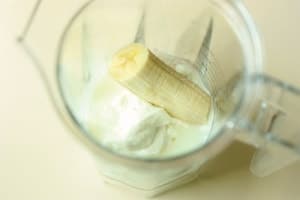 Wait about 4-5 more minutes and you will have a delectable orange creamsicle. Now, if you don't have a Zoku………..you should get one. Ha – just kidding. You can still make this recipe!
To Make With A Regular Pop Maker
Blend all ingredients together and pour it into your mold. It will just be a blended orange creamsicle and is still just as delicious – just won't have the separate creamy center.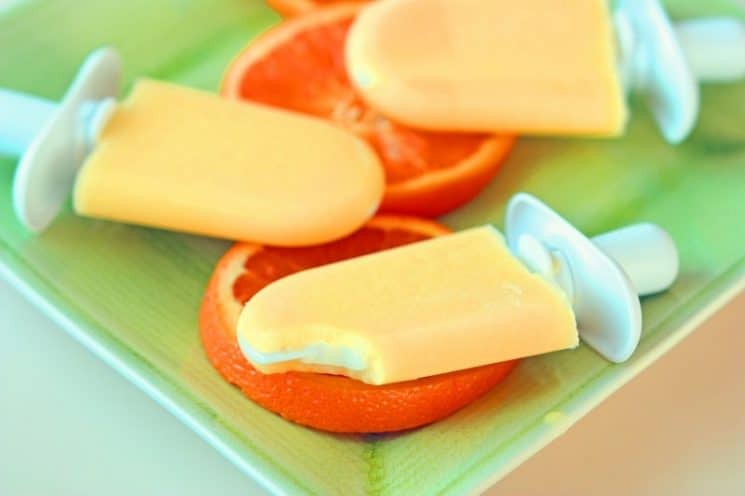 Back to the Zoku……..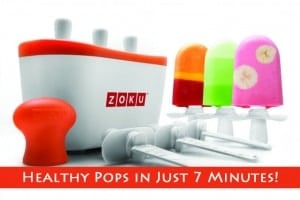 I love that if I have leftover smoothie from breakfast, I can pour it into my zoku and have pops in 7 minutes. I love that you don't have to clean the molds every time you use it. I love that I don't have to buy sugary popsicles for my kids because I can make so many different kinds and so fast!

Orange Creamsicle Recipe and Zoku Pop Maker
These homemade orange creamsicles are flavorful and delicious with only four ingredients.
Instructions
Follow instructions for Zoku pop maker to make a cream-centered pop. Otherwise blend ingredients together and pour into your mold.
Nutrition
Calories:
71
kcal
|
Carbohydrates:
11
g
|
Protein:
5
g
|
Fat:
1
g
|
Sodium:
19
mg
|
Sugar:
8
g
www.superhealthykids.com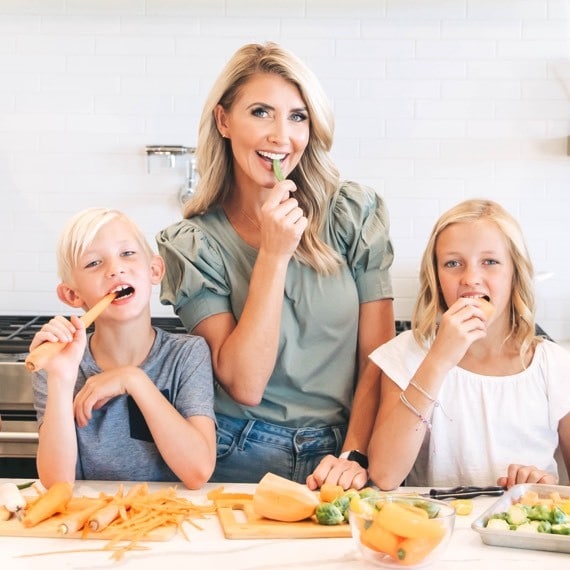 Natalie Monson
I'm a registered dietitian, mom of 4, avid lover of food and strong promoter of healthy habits. Here you will find lots of delicious recipes full of fruits and veggies, tips for getting your kids to eat better and become intuitive eaters and lots of resources for feeding your family.
Learn More about Natalie