These crazy juicy Fajita Burgers are bursting with flavor and it really is just like it sounds, tasty burger mixed with your favorite fajita spices! It's sure to be a fiesta hit with your whole family.   It is definitely a whole new level of deliciousness for your next dinner.
A juicy and  flavor packed burger with a twist.
I love hamburgers, and would choose to have them weekly if I could.  It is really guilty pleasure I have.   These Fajita Burgers were an especially good reminder  to to me of how much I love burgers. The beef is mixed with chili powder, cumin, garlic, onion powder, and salt. Sometimes when I make my burgers I will add some worcestershire sauce and trust me you will use it all the time once you try it!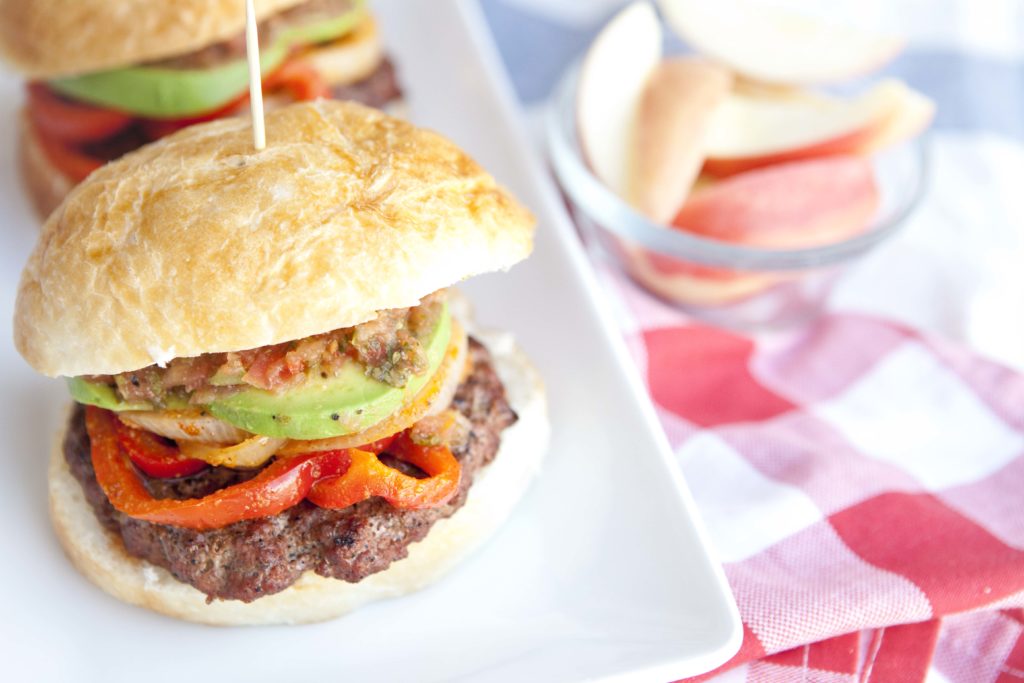 Is it a Fajita or is it a Burger?
You will start by mixing the spices together into a small mixing bowl and setting that aside.  I personally prefer to have some spice to my food, but if you like more mild or medium use less chili powder. But if you like it hot and spicy, go for the full amount of chili powder.
Next start cutting the onions and peppers into rings  and placing them in a mixing bowl. Add 2 tablespoon of the spice mix  and drizzle with olive oil. Toss together and coat. Lay on a baking sheet and bake for 15 minutes or until they begin to brown and soften.
OUR LATEST VIDEOS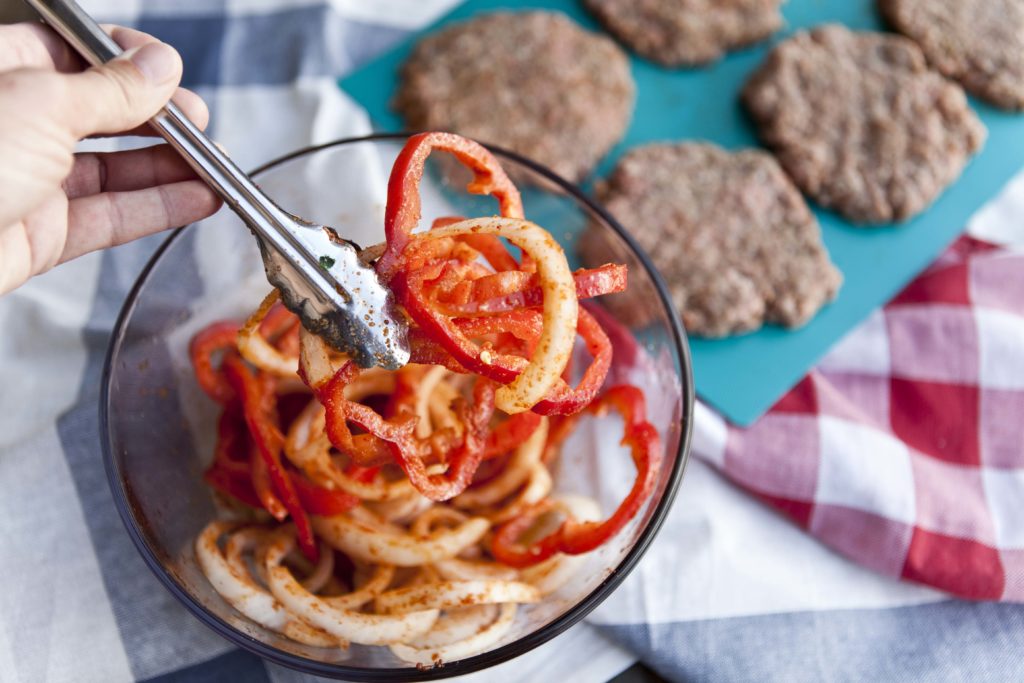 Meanwhile add the beef and remaining seasoning to a large bowl and mix together. Shape beef into patties. I was able to make 6 decent sized burgers with a pound of beef. Heat a grill over medium high heat and cook for about 5-6 minutes per side or until desired doneness.
While those were grilling I sliced my avocado and apples. I served my burgers with a hard roll and topped with salsa, avocado slices, and the roasted veggies then served apples on the side.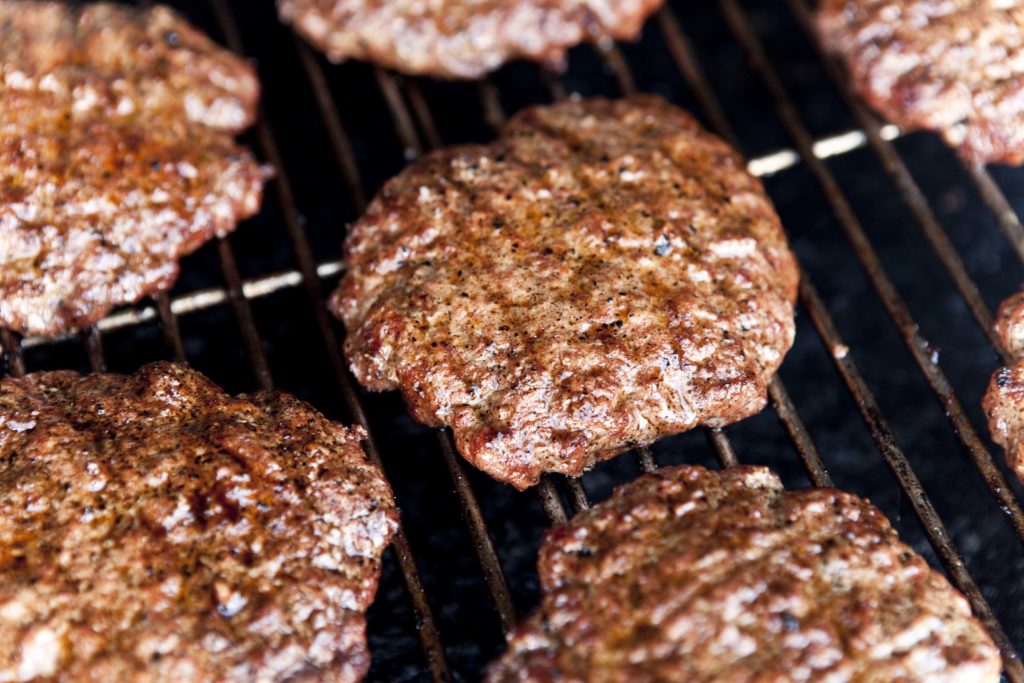 Not your standard burger
What a hit! Not one complaint about dinner tonight. What a relief. It was so good. With grilling season being in full force, I love when we a pretty epic grilling experience. We all couldn't get enough of this burger and even my kids were all about the fajita flavoring and sometimes they can be super duper picky eaters when you mess with their standard burgers. 
I have noticed a lot of burger recipes floating around the web lately, but this Fajita Burger is definitely is one to try. Have your neighbor try one, they will think you ordered take-out from a gourmet burger joint.