For some kids with fruit texture issues  – this is a great recipe for you!  For kids who don't like cooked fruit, sometimes crunchy or crispy is appealing.  These Cinnamon Apple Chips are made with a few simple ingredients and are a healthy, kid friendly snack you will all enjoy.  It is a great solution for your midday or after school cravings.
Start by slicing the  apples as thinly as possible. I like to use both green and red apples so you have a little sweet and tart with each bite.  You can do this a couple different ways.  I love using my apple corer/slicer tool you see in the pictures. It makes the perfect circles and they are all uniform. You can also use a  Fruit and Veggie Knife as it produces a perfect slice for this recipe. You can cut crosswise so the core is in the center.  No need to seed it, they just fall right out.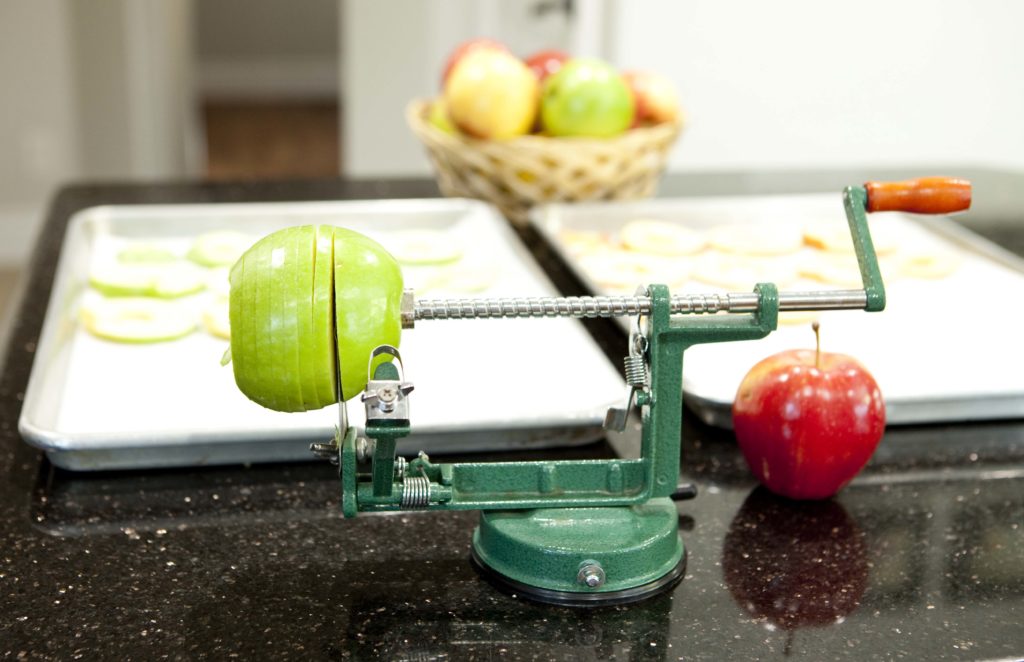 I laid them on a cookie sheet and  sprinkled them with a little cinnamon and sugar then placed the entire rack in the oven at 170 degrees for 8 hours. (you can use a food dehydrator as well) I  flipped them over half way through. Only bake until they are slightly browned, shriveled, and curled up around the edges. Remember oven times may vary so watch them the last hour or so.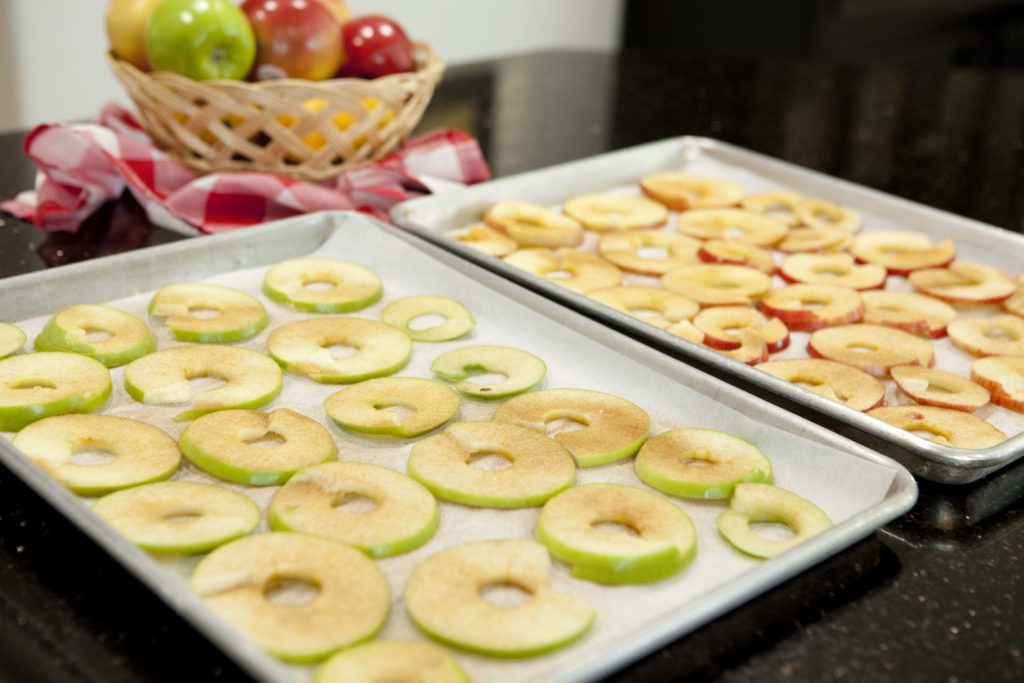 Final product:  Delicious apple chips!! So much tastier than potato chips (and healthier!)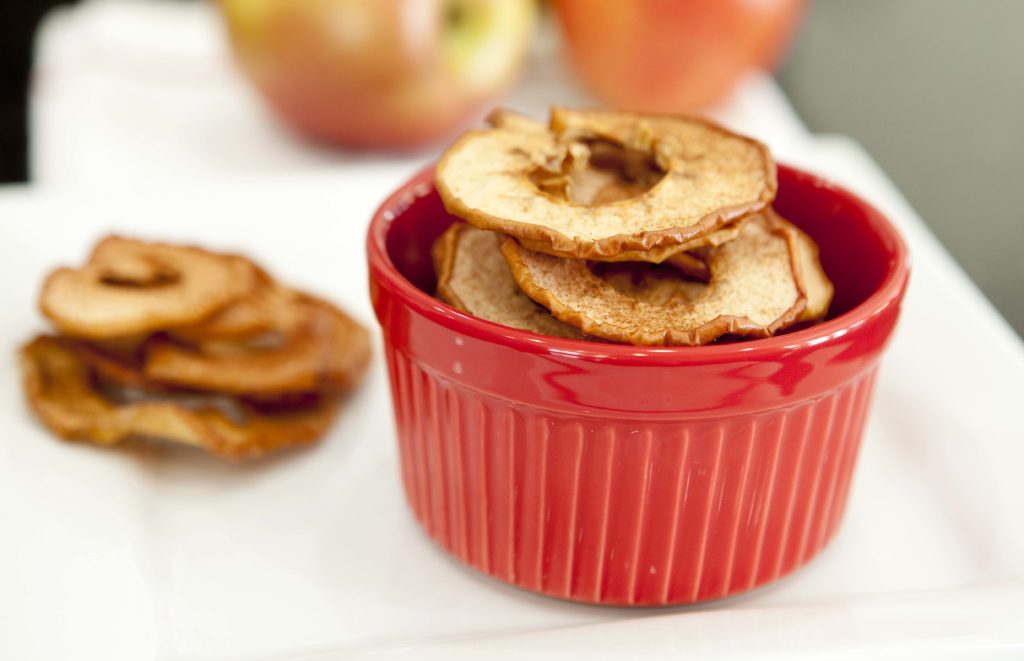 Apples are great to include in your families diet.  Apples are:
A great source of fiber!Fiber not only helps to keep kids full till the next meal, but also helps them to stay regular.
While apples are a good source of sugar, it actually regulates blood sugar, rather than creating spikes and drops. The polyphenols in the apples have been shown to do this.
Consuming apples actually improves the bacteria in the gut. This provides a metabolic change in the intestines, leading to more health benefits!  (I love this as bacteria has been shown to be a significant influence on health!