G'day Everyone! It's Arman here to share another delicious recipe with you guys!
As a kid, my taste buds were what you could safely label as strange. From enjoying red pepper flakes from the age of three to considering mushrooms as one of my favorite foods, my palate was certainly varied.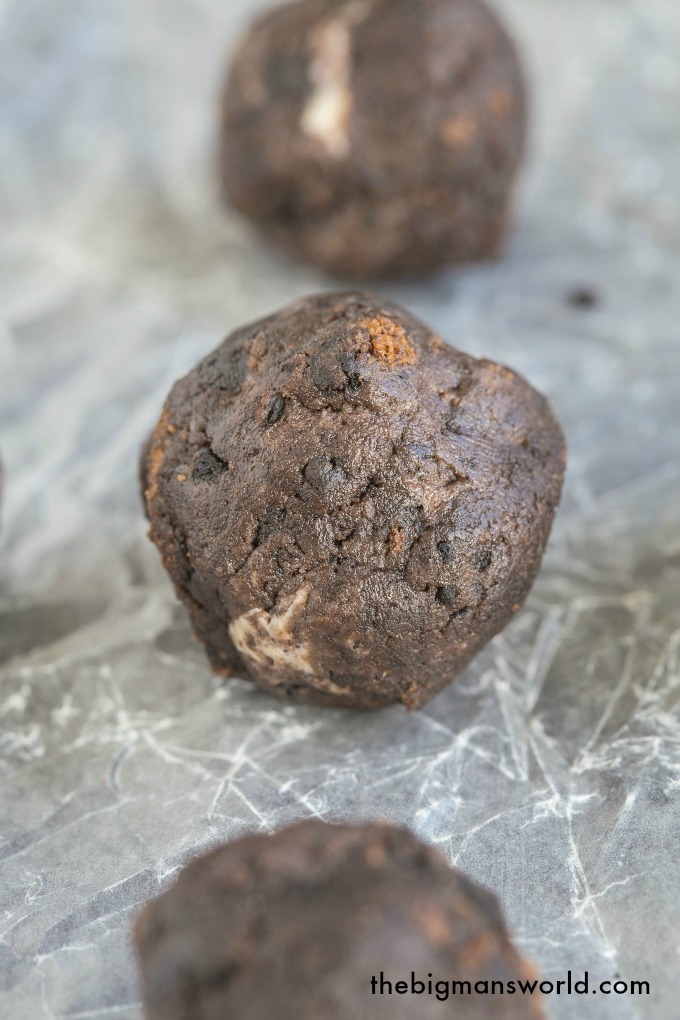 d n n n n One of my most ridiculous quirks I had (which I've thankfully grown out of) was secretly sneaking into the pantry when no one was looking with a spoon and attack the package of confectioner's sugar. There was something so satisfying when licking my spoon, dipping it in the sugar and then getting my sugar fix…on repeat.
I eventually got caught out when mum went to bake a cake needed the sugar to make a glaze over the top. What was once a nearly full package was now left with several tablespoons. I tried to blame my sister, the dog (we didn't even have one) but in the end, my mum knew and let's just say I never went to the pantry with a spoon again.
These days, I still use confectioner's sugar, but not straight from the spoon as before. When I made these copycat KIND bars last year, I found when mixing a dash of confectioner's sugar with Greek yogurt, you could produce a healthier frosting/icing compared with one using straight sugar and milk/cream.
These healthy no-bake double chocolate bites are delicious, packed full of wholesome ingredients and are a better sweet snack to enjoy over something packaged. They only require one bowl to make and very minimal prep. for this recipe, I used a darker cocoa powder, which lent a delicious robust taste but if that might be too strong, this works great with dutch processed or even cacao. I kept the sweetness in the no-bake bites at minimum so we could add some of the Greek yogurt icing for something a little extra!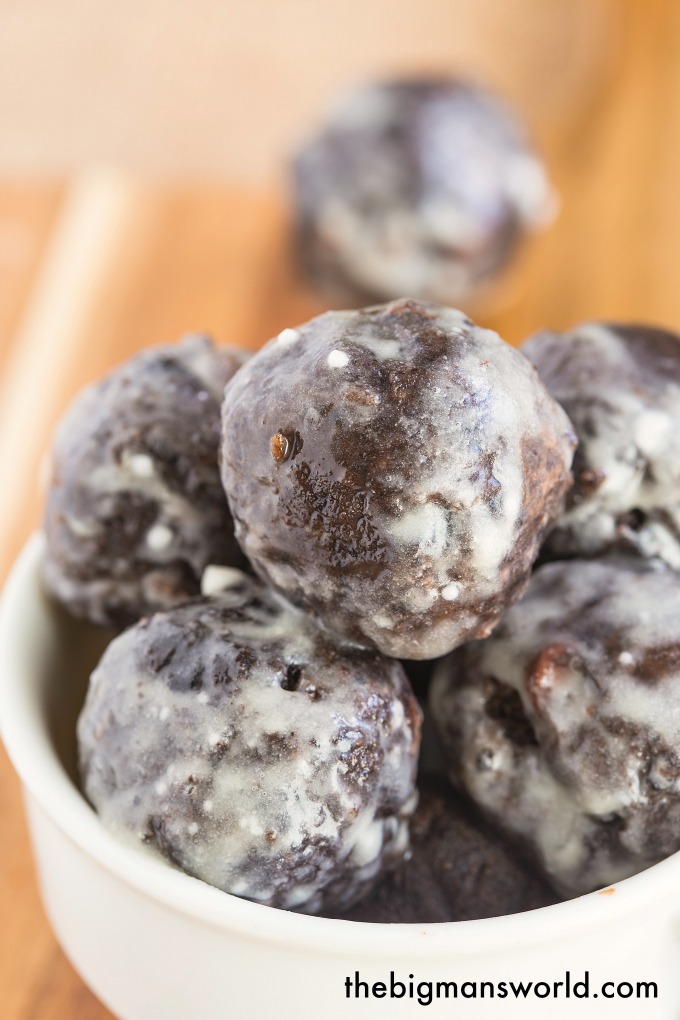 The next time your sweet tooth calls or you have some urge to hit the confectioner's sugar, make these no-bake double chocolate bites instead. Trust me on that.

Arman claims he doesn't have a sweet tooth and prefers all things salty. He says this with a peanut butter cup in one hand and the other grabbing the homemade nutella jar. Stop by his blog or say Hi on Facebook!