Healthy oat breakfast cookies made with carrots, apples and banana.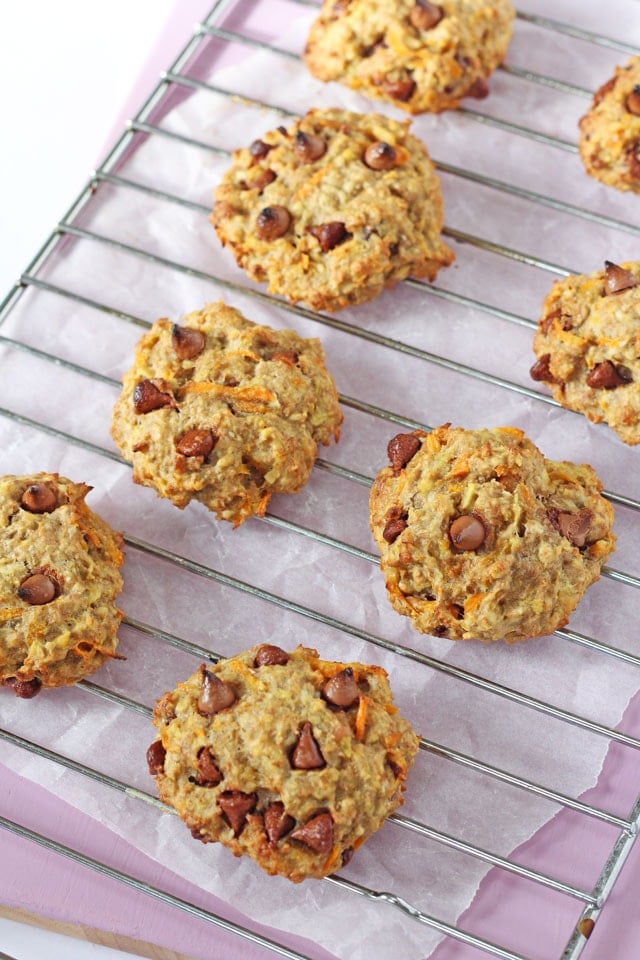 Hi, it's Ciara here from My Fussy Eater. I'ts a delight to be back here on Super Healthy Kids sharing some of my ideas and recipes for picky eating families and this month it's all about breakfast!
My daughter started school last month and I've since become even more conscious of what and how much she is eating for breakfast. With a full morning ahead of her with lots of playing and learning in school, I want to ensure that she is getting enough sustenance to see her through until lunchtime, together with a good balance of nutrients too.
These breakfast cookies are made with a combination of whole wheat flour and oats. Both of these, being whole grains. They also pack slow releasing carbs which help keep kids fuller for longer and stabilize blood sugars. I used coconut oil in my recipe but butter would work well too.
The cookies also pack carrots and apples, making them a great way to sneak in some fruits and veggies for picky eaters! They are sweeten from the honey and banana. The chocolate chips are of course optional so please feel free to leave these out if you wish. Simply scoop out the mixture and line your cookie sheet with parchment paper, and bake.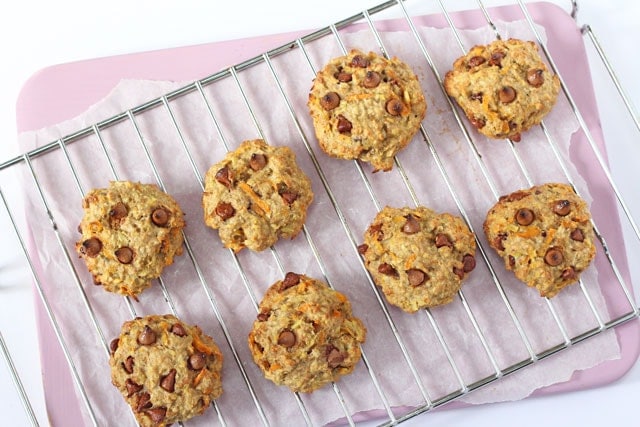 If you are running late in the mornings then these cookies make the perfect grab-and-go breakfast and are also great for an after-school snack. They are super soft which makes them ideal for toddlers to munch on too!