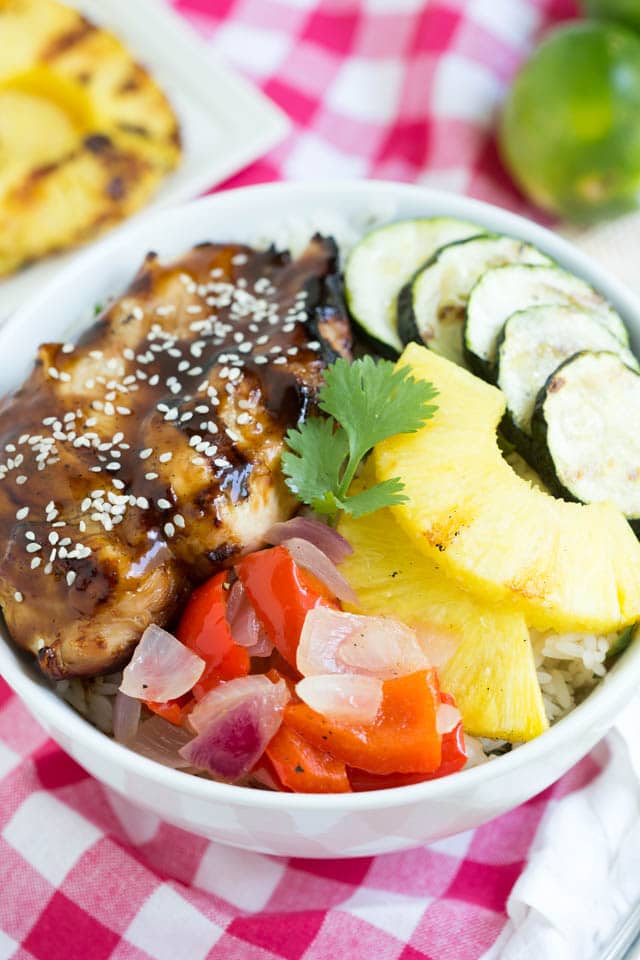 Now that we are in the middle of grilling season, I wanted to share one of my favorite meals. An entire meal that can be served in a bowl is a great way to enjoy a healthy serving of protein, vegetables, fruit and grains. In addition to my favorite Chipotle Lime Chicken Taco Bowl, I make these grilled teriyaki chicken and rice bowls at least a few times a month. It in fact combines all of my favorite flavors in one bowl. Kids and adults love it!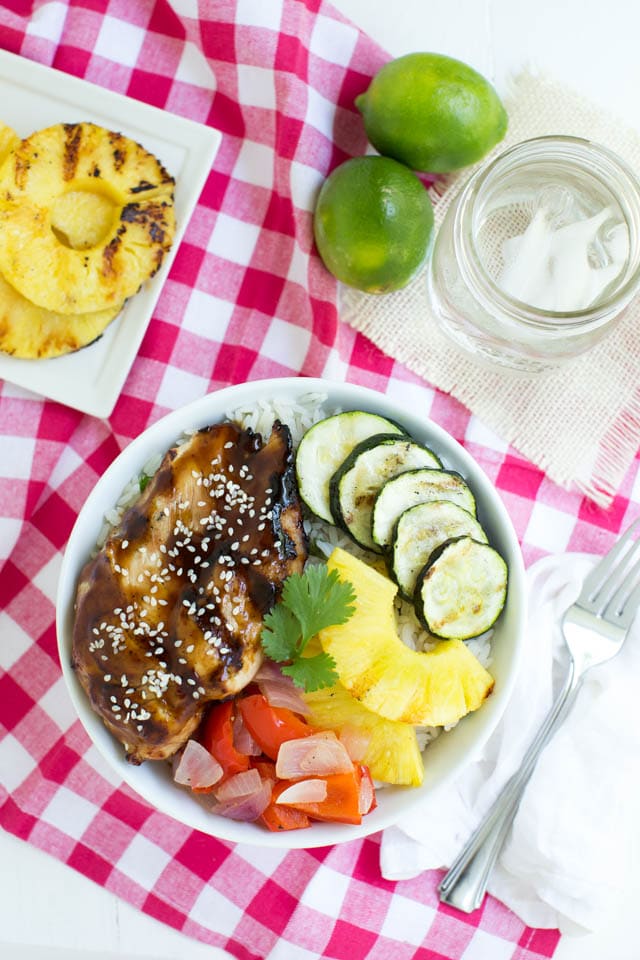 The best thing about this meal is that everything except the rice cooks on the grill. Cilantro lime rice is served with teriyaki marinated grilled chicken, grilled red peppers and onions, grilled zucchini and grilled pineapple. The lime flavors perfectly complement the teriyaki. If you love lime I recommend adding additional lime juice to the rice or even serving the entire bowl with additional lime. Another tip to save time, you can even prep everything in advance. Cook the rice ahead of time, marinate the chicken and then chop all of the vegetables and pineapple ahead of time too. When you are ready to make the bowls, reheat the rice and then cook all of the remaining ingredients on the grill.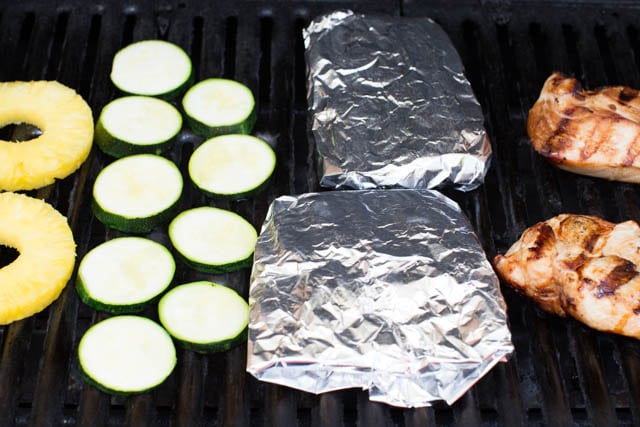 You can save even more time by making the teriyaki sauce in advance or purchasing your favorite sauce at the store. If you prefer, you can even omit the rice and enjoy a combination of freshly grilled teriyaki chicken, grilled vegetables and pineapple.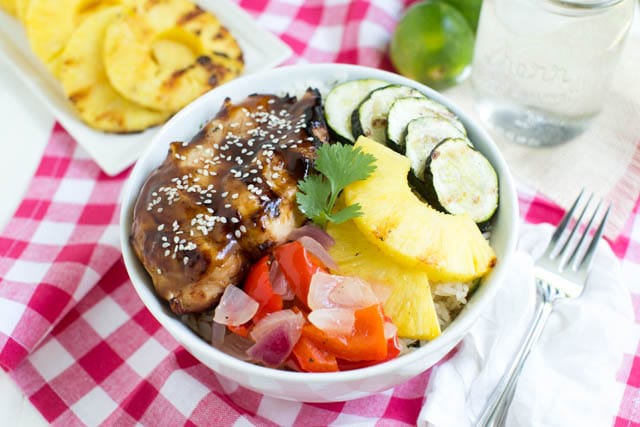 ---
Ashley shares more of her favorite easy yet impressive recipes, including healthy meal plans and more, on Spoonful of Flavor. Go ahead, make these grilled teriyaki chicken and rice bowls and enjoy grilling all year long!