Freezer Friendly Healthy Orange Chicken that's baked in the oven and not fried!  Delicious tangy flavor that is much healthier than store bought!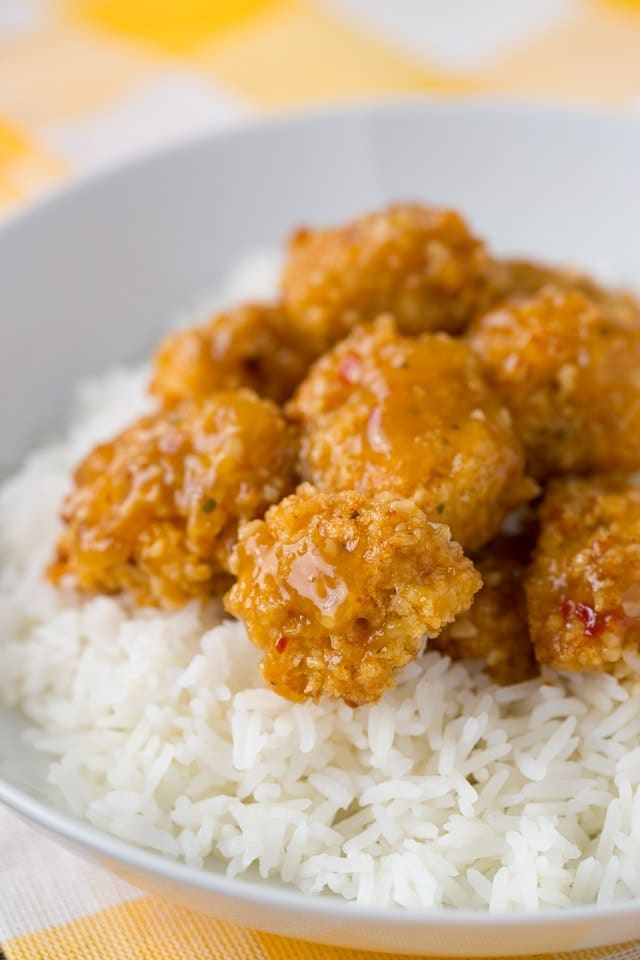 Oven Baked Orange Chicken
Orange chicken is a favorite of just about everyone!  But once it's fried in oil the calories really start to pile up.  So today I dredged the chicken pieces in flour, eggs and Panko and baked them!  No frying here!  Plus, I included instructions on how to make this a freezer recipe.  I made a double batch and did all the prep work and just cooked up half fresh and froze the other half for next week! It was a life saver when I was in a pinch for dinner.
Everyone needs a few freezer friendly recipes on hand.  You never know when soccer practice will run long, you'll be too sick to go to the grocery store, or a snow day may hit and you can't get out of the driveway.  Have your freezer stocked with more than just a frozen pizza.  This Freezer Friendly Healthy Orange Chicken is just what you need.
OUR LATEST VIDEOS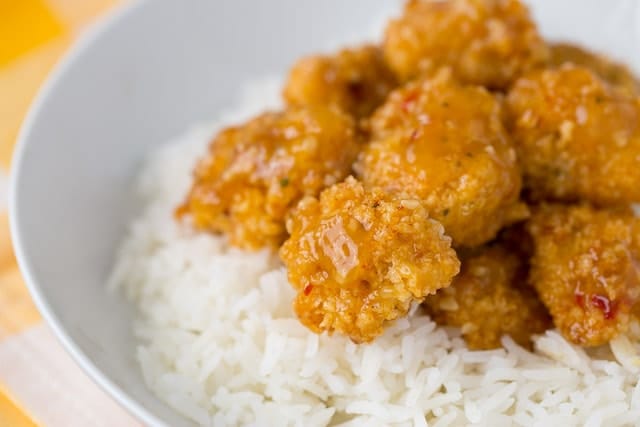 Freezer Friendly Orange Chicken with Panko
This recipe is all about the sauce!  Oh my!  It is orangey goodness and you won't be able to get enough!  Serve the chicken over white rice, brown rice or even make an orange chicken salad with lettuce, bell pepper and other favorite veggies! The sauce can double as a salad dressing so once you toss it with the chicken that orangey flavor will get everywhere!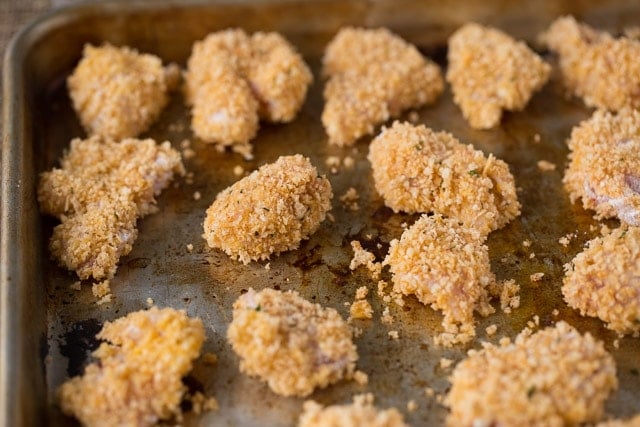 You can make your chicken pieces whatever size you want.  The smaller the pieces the quicker they'll cook up, so just adjust the time as needed!  If you kids older or if you're making this just for you, add some red pepper flakes to the sauce to give it a kick!
Looking for a Crock Pot Orange Chicken? We have that too!  Enjoy my Freezer Friendly Healthy Orange Chicken!