Cheerios Poppyseed Muffin Snack Mix
September is National Whole Grain Month! Whole grain can have a big impact on the health of kids, and most don't get enough whole grain in their diet.  
This snack mix can help you get there!  Thanks to General Mills for sponsoring this post.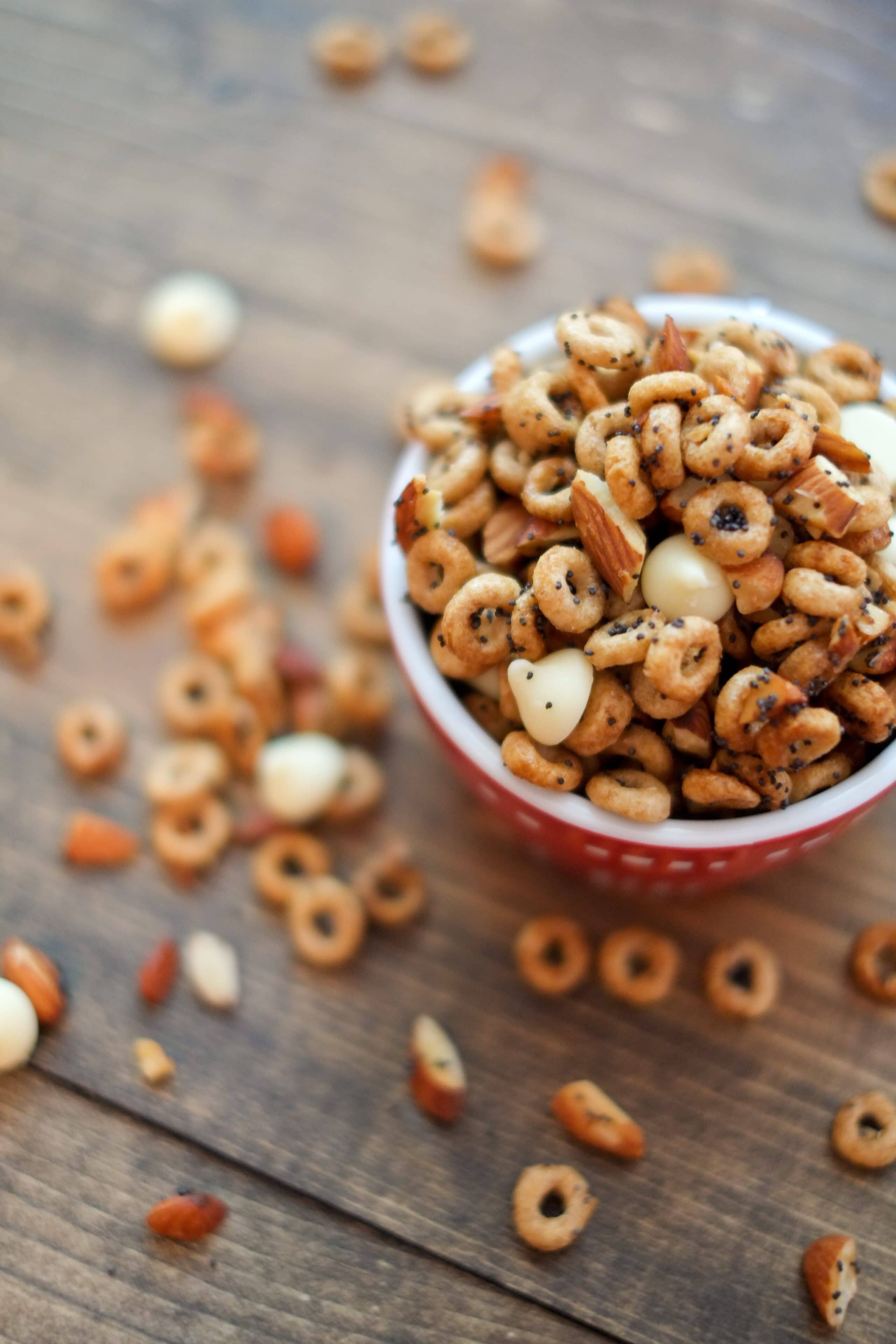 Make Half Your Grains Whole
While our kids get plenty of grains in their diet, whole grains are the only way to get the optimal amount of nutrients from their grains! To help my kids understand the difference between whole and refined grains, we had a mini nutrition lesson at home!
The point I wanted to emphasize is that whole grain contains the entire grain kernel: the bran, germ, and the endosperm. These parts of the kernel are important as they contain vitamins, minerals, and fiber.  A refined grain has had its bran and germ removed. 25% of the protein, and 17 vital nutrients are stripped away with it. (source)
Whole Grain is the first ingredient in all General Mills Big G Cereals, meaning there is more whole grain than any other single ingredient (including sugar from all combined sources). I recently was able to visit one of the farms that General Mills sources their oats from in Winnipeg, Canada.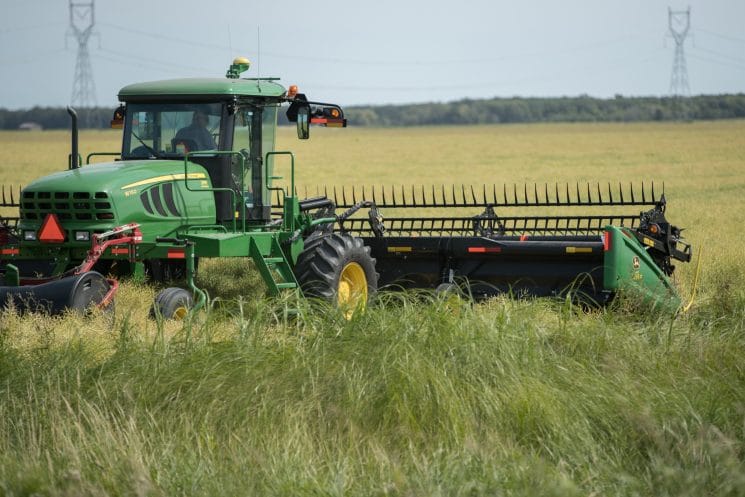 The whole grain oats are harvested and sent to a mill where they are made into Cheerios!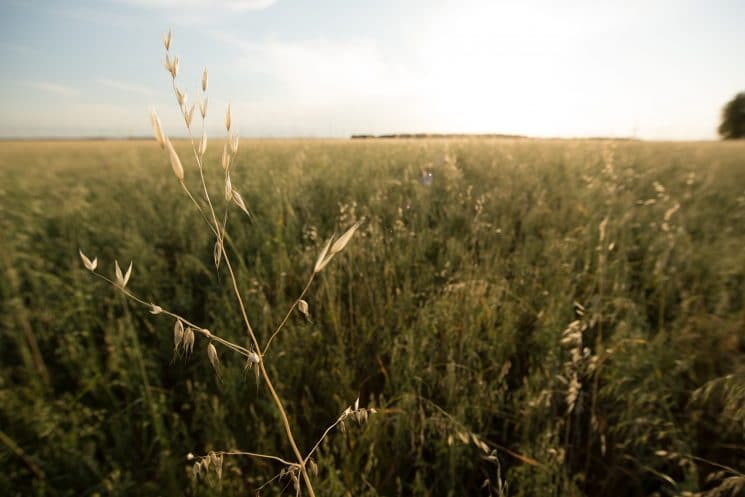 It's amazing to see firsthand how huge these fields of oats were!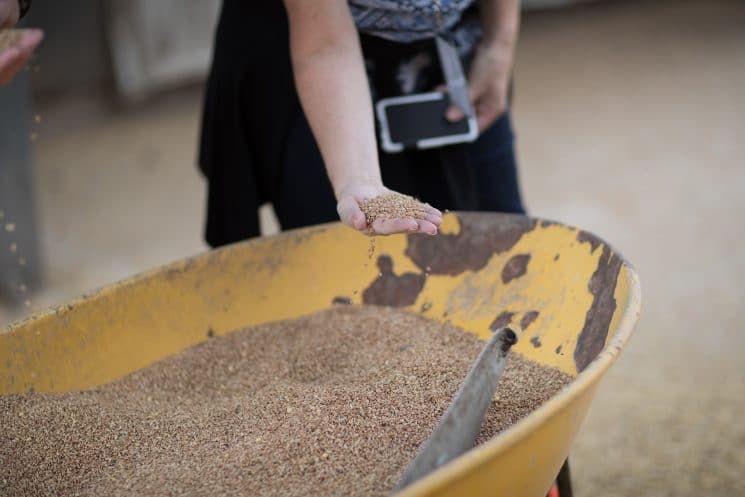 To match our Whole Grain lesson, we decided to make a snack mix and include Cheerios! Check out our recipe below!
Cheerios Poppy Seed Muffin Snack Mix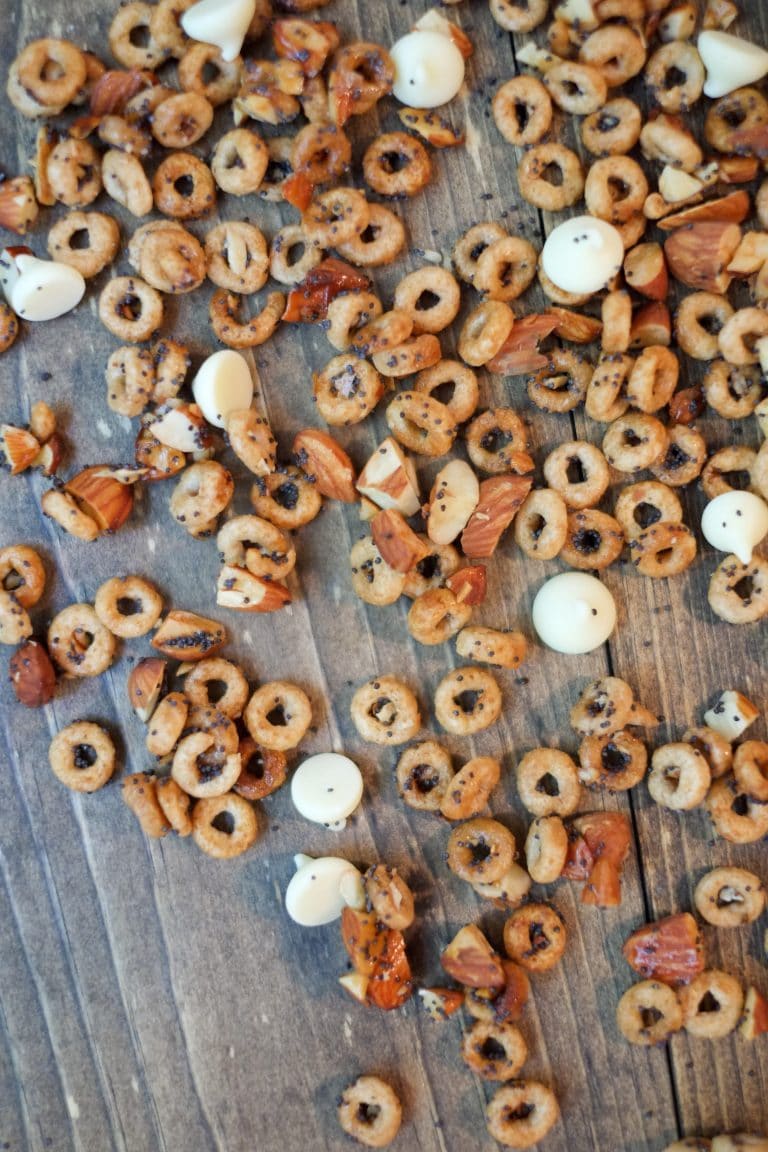 Since Cheerios isn't a sweet cereal, and we wanted the snack mix sweetened, we used a sweetener to bake onto the snack mix.  We used maple syrup because we like the way it bakes up onto this mix, but you could also try honey.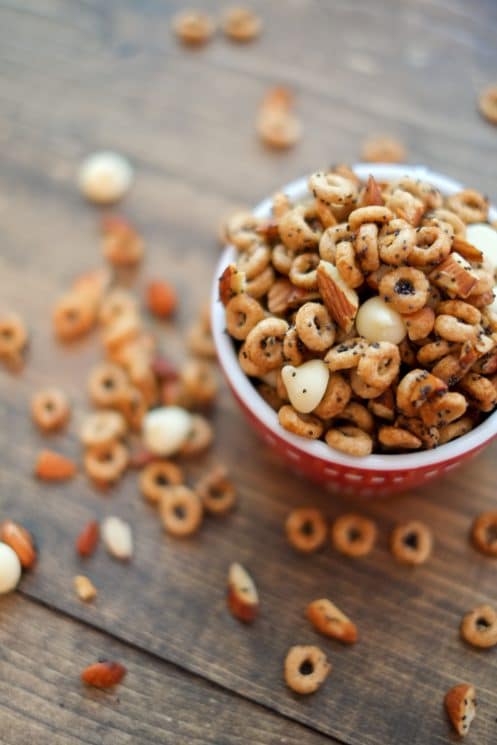 We included almonds and poppy seeds, both great sources of healthy fat and fiber!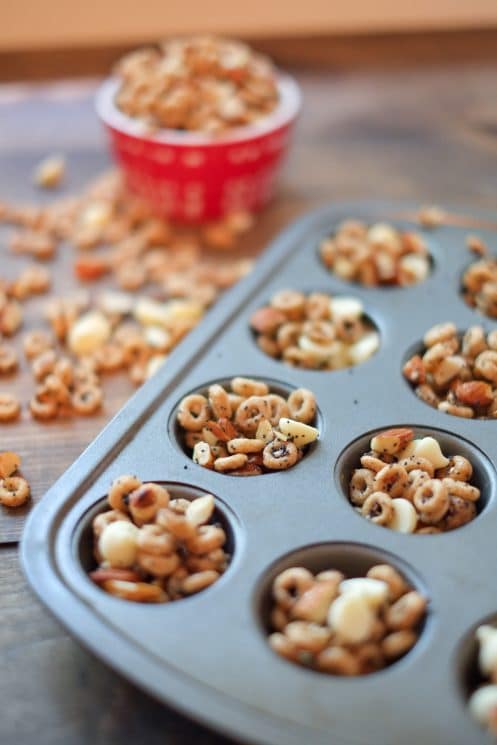 Cheerios Poppyseed Muffin Snack Mix
Instructions
Preheat the oven to 350* F and line a large baking sheet with parchment paper.

Roughly chop almonds (you will need approximately 1 cup). Combine Cheerios and almonds in a medium-sized mixing bowl.

Gently heat butter in a small sauce pan until fully melted. Stir in maple syrup, a pinch of salt and the almond extract.

Pour the butter/syrup mixture onto the cheerios and almonds and mix well, then mix in the poppy seeds.

Spread the mixture evenly on the baking sheet and place in the oven for 8 minutes, stirring halfway.

Let cool completely on the pan and then toss with white chocolate chips. Store at room temperature in an airtight container.
Nutrition
Calories:
381
kcal
|
Carbohydrates:
34
g
|
Protein:
8
g
|
Fat:
25
g
|
Saturated Fat:
10
g
|
Cholesterol:
3
mg
|
Sodium:
133
mg
|
Fiber:
5
g
|
Sugar:
19
g
www.superhealthykids.com
Try some of this snack mix yourself to get your servings of whole grain today!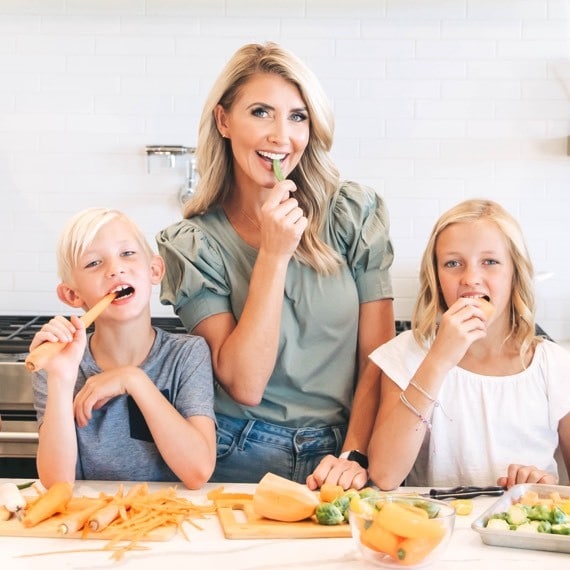 Natalie Monson
I'm a registered dietitian, mom of 4, avid lover of food and strong promoter of healthy habits. Here you will find lots of delicious recipes full of fruits and veggies, tips for getting your kids to eat better and become intuitive eaters and lots of resources for feeding your family.
Learn More about Natalie