All About the Super Healthy Kids Meal Plan
Parents on a mission to raise healthy eaters, read on! This article answers your questions about our most popular meal plan, the Family Fresh Plan, including what kind of recipes you'll try, how long the plan lasts, and why it works for so many families.
Happy New Year! Get 40% off this meal plan for the entire month of January, only in the Prepear app! Click here to learn more.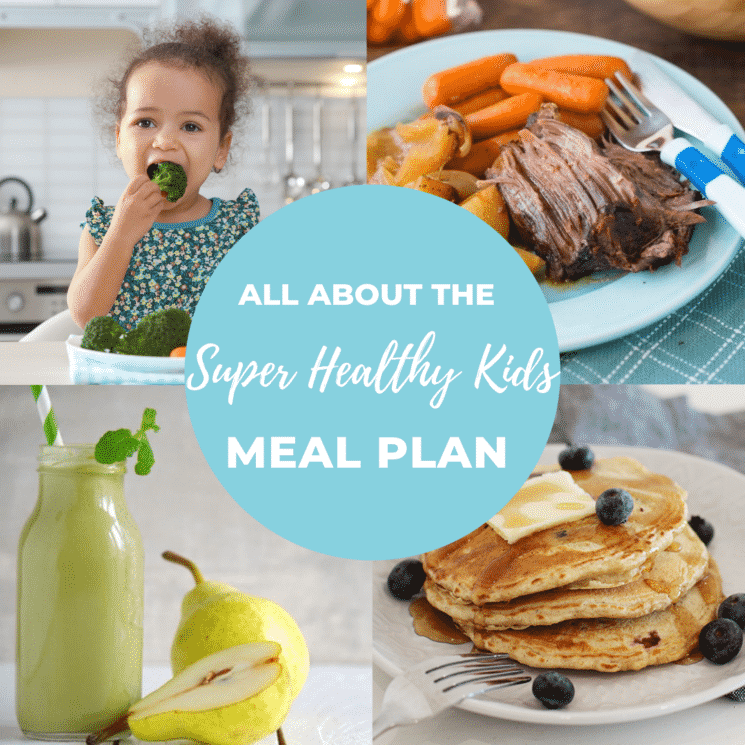 Welcome to our Q&A about our Family Fresh Meal Plan!
Since we first launched a meal plan through Super Healthy Kids more than eight years ago, tens of thousands of families have cooked our plan. We're proud to have helped so many on their path to healthier eating!
Our most popular plan, the Family Fresh Plan, is a simple-to-follow, complete meal plan for families who want their kids to eat balanced meals full of fruits and veggies.
If you're curious about the Family Fresh Plan, this article answers your questions about the basics and beyond. If you still have questions when you get to the bottom of the page, leave them in the comments so we can get back to you.
Now, here's the scoop!
What Meals are Included in the Plan?
The plan includes recipes for breakfast, lunch, snack, and dinner. Every day of the week! Some of our members use every recipe, and others decide to focus on a few recipes a week. You can easily customize your plan each week in the Prepear app.
What Are the Recipes Like?
Our team of dietitians and moms has been coaching families for years and we understand the needs and challenges you face, from hectic schedules to picky eating! We select recipes for our Family Fresh Plan ONLY when they meet these important criteria:
The recipes include fruits and/or veggies. We believe fruits and veggies should appear on kids' plates at every meal. So ALL of our recipes include them!
The recipes appeal to kids AND grownups. They taste good, look good, and are fun to eat!
The meals provide balanced nutrition. Our recipes provide plenty of variety so your kids get enough protein, whole grains, fruits, veggies, and healthy fats.
The recipes are simple for busy families to make. We use commonly available, affordable ingredients, and keep prep times manageable so you can fit home cooking into your schedule.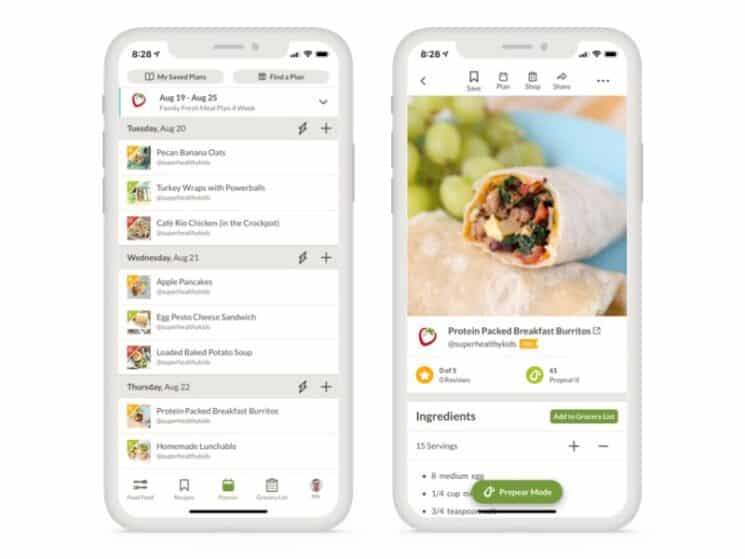 How is the Plan Delivered? How Do I Use it?
Your meal plan is delivered to you in the connected cooking app, Prepear. The app is free, and it helps you manage your entire cooking process, start to finish. Here's how it works:
Open your meal planner and see what we planned for you. You can customize the plan easily by adding or removing recipes to your planner.
Choose which recipes you'd like to shop for. Prepear creates your grocery list automatically. You can shop quickly in-store, or order your ingredients for delivery or pickup.
Cook simply in "Prepear Mode." Your phone stays awake while you cook, and you can check off ingredients and directions as you go.
How Long Does the Meal Plan Last?
The Family Fresh Plan is ongoing – meaning that it keeps going as long as you subscribe. If you buy an annual subscription, you will get access for a full year even if you cancel!
If you decide to buy a Gold subscription in the Prepear app, you can try out ALL the meal plans, including a vegetarian plan, and a "Quick Dinners" plan.
What Outcomes Can I Expect from the Plan?
Every family is different, but here are some outcomes that families in our community commonly notice when they cook our recipes:
Their kids are more accepting towards vegetables and fruits. This takes time! Not every recipe will be a win. But when parents stay with the plan, kids come around to healthy meals.
Parents feel more organized around family mealtime. Timing, shopping for, and prepping meals feels less hectic.
Parents discover new family favorite recipes to add to their forever rotation. More tried and true recipes means a lot fewer "dinner ruts."
How Can I Get the Meal Plan?
Click here to learn more, browse meal plans, and get the Family Fresh Meal Plan for yourself!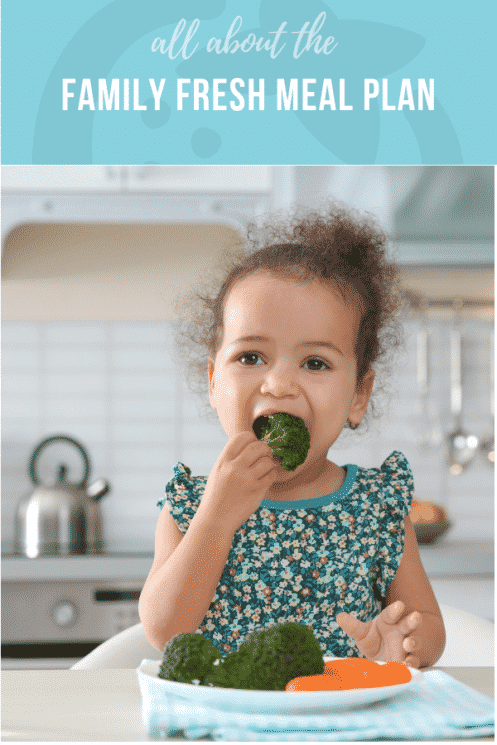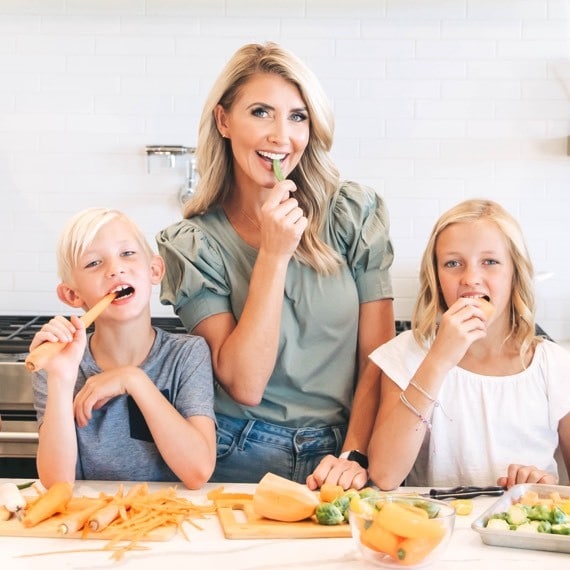 Natalie Monson
I'm a registered dietitian, mom of 4, avid lover of food and strong promoter of healthy habits. Here you will find lots of delicious recipes full of fruits and veggies, tips for getting your kids to eat better and become intuitive eaters and lots of resources for feeding your family.
Learn More about Natalie