10 Non-Sandwich Lunch Ideas for Kids
No lunch ruts here! Scroll for fresh, non-sandwich lunches your kids will love. Also check out our huge gallery of school lunches that feature 90+ pictures of healthy packed lunches for kids!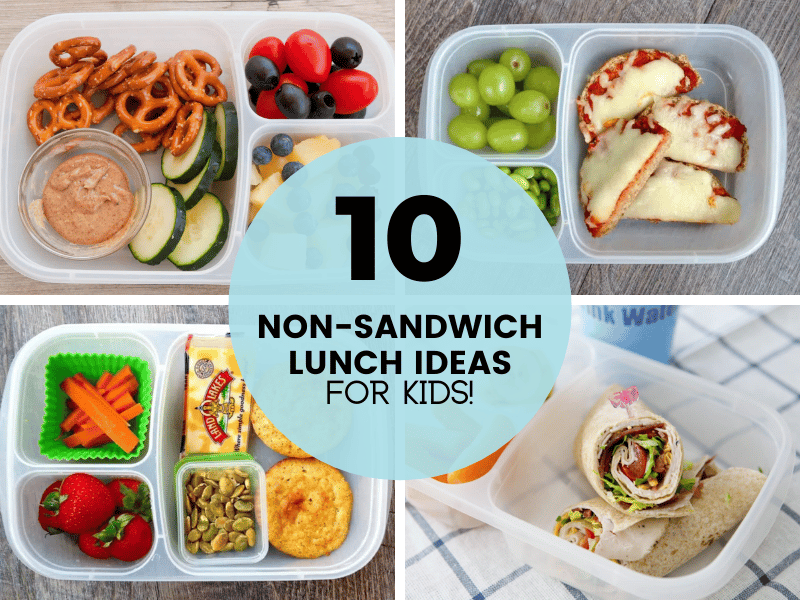 Sandwiches are fine. They're FINE. Love 'em. Really. But ask any kid who's eating her fifth sandwich of the week whether she's getting a teensy bit tired of PBJ or ham and cheese between slices of bread, with an apple on the side.
Chances are good she'll answer with a big old groan.
We're going to help you shake things up with some yummy and easy non-sandwich lunch ideas you can pack for your kids this school year.
1. Tacos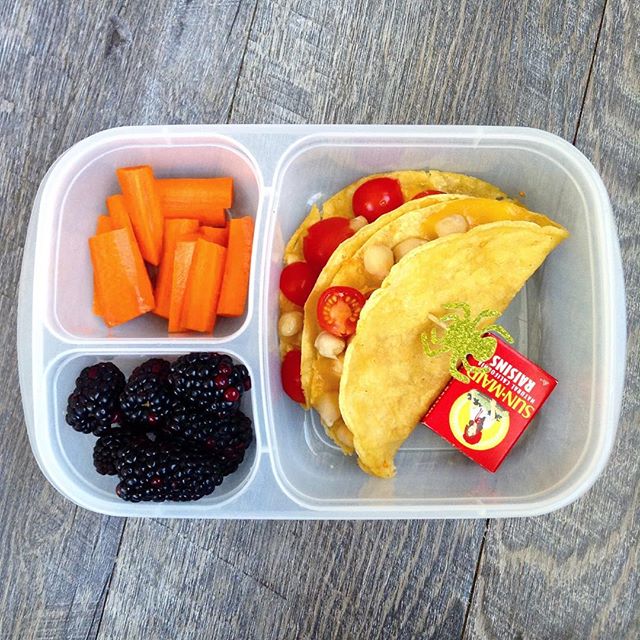 When we have tacos for dinner, I always make a few extra and throw them in my kids' lunchboxes. They eat them cold! Stuff them with chicken, cheese, beans, or beef.
2. Waffles
Freeze leftover waffles for a quick, fun school lunch. Defrost in the toaster oven and make a "waffle sandwich" with cream cheese or peanut butter.
3. Wraps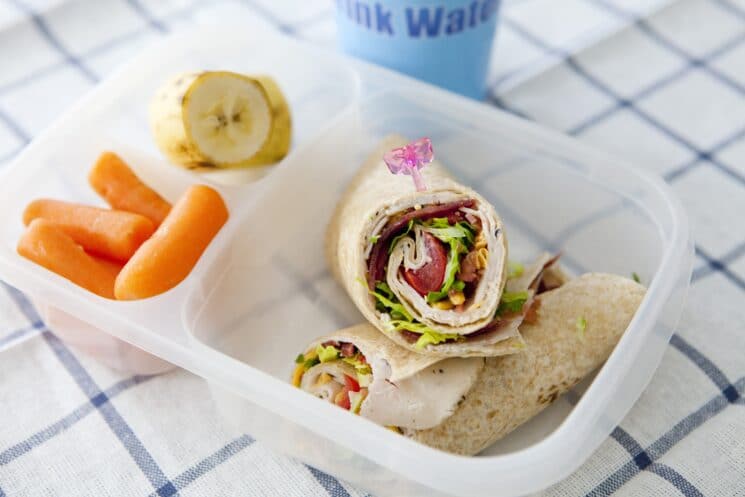 The possibilities are almost endless! Try hummus and veggies, nut butter with bananas, or deli turkey and veggies, like this wrap from our members' side.
4. Baked Egg Cups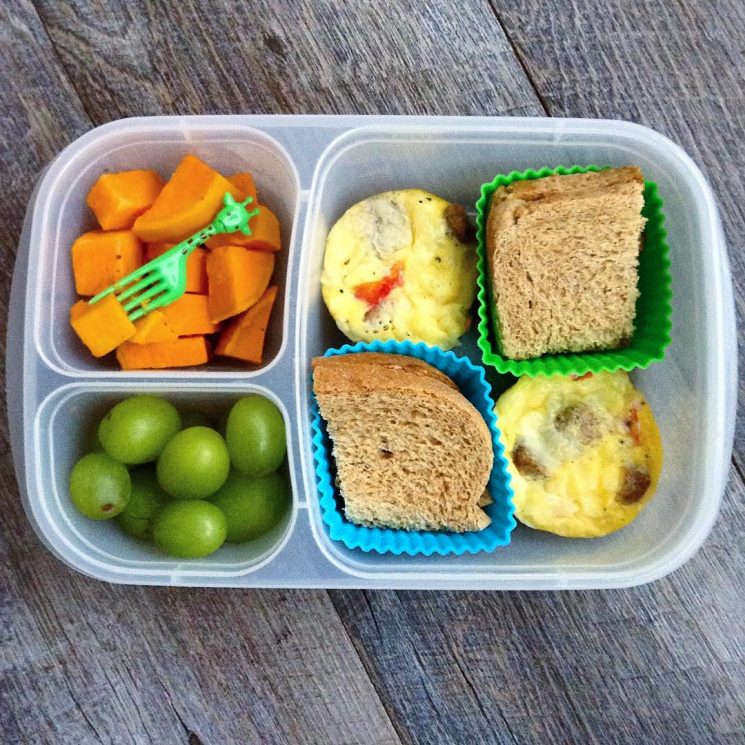 Pack a protein boost with eggs cooked in a muffin tin! Just whisk them up and add your favorite veggies, meats, and cheeses, then bake at 350 until the eggs are set.
5. English Muffin Pizzas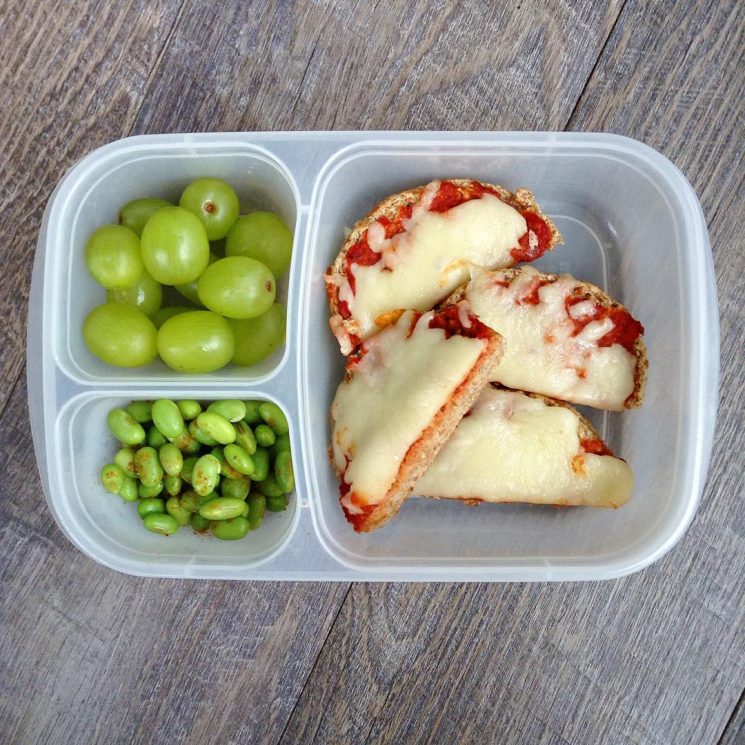 Make this classic kid-favorite lunch on whole grain English muffins for extra fiber.
6. Thermos Lunch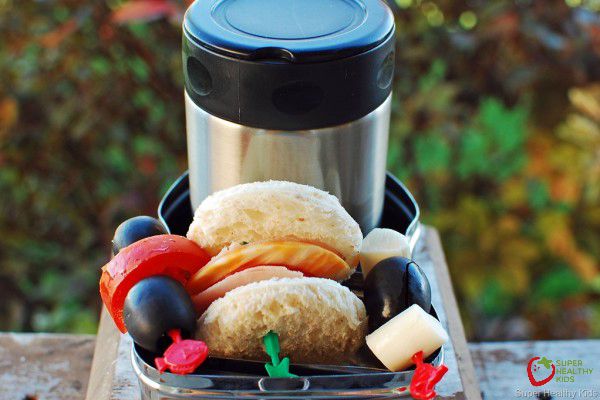 Send a nourishing soup in a thermos with your kids' lunch. Or pack homemade mac and cheese, turkey meatballs, or other hot leftovers. To keep them warm all morning, preheat the Thermos with boiling water for five minutes before you add the food.
7. Quinoa, Rice, or Pasta Salad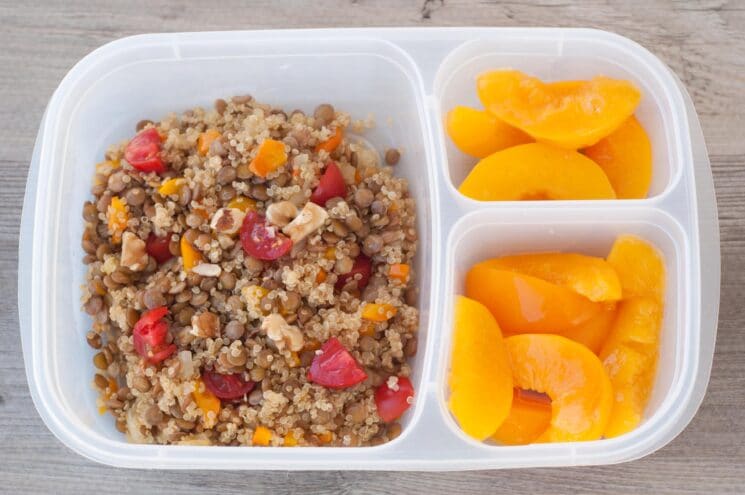 Cold whole grains make a perfect packed lunch. Check out our Quinoa Veggie Bowl recipe.
8. Homemade Muffins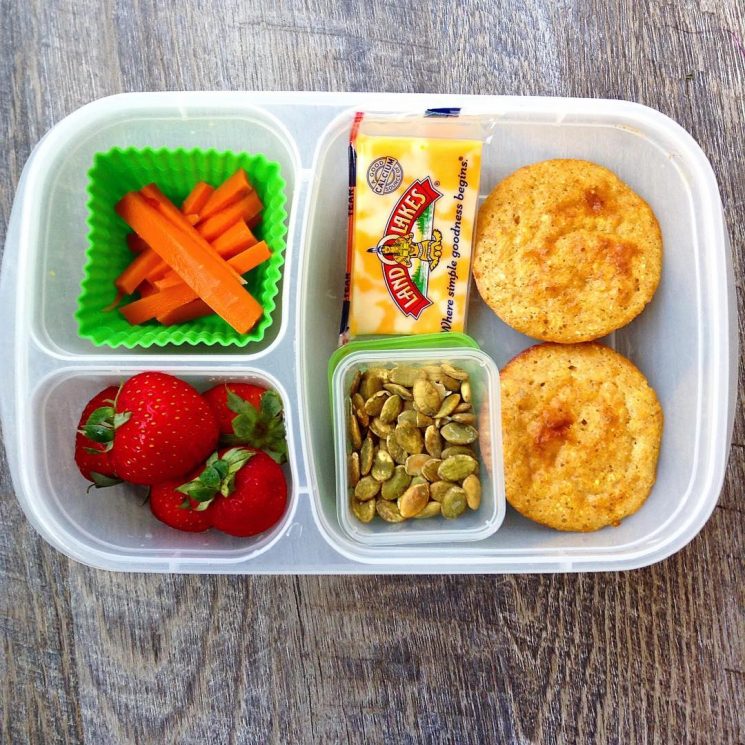 Homemade, whole grain muffins are one of my favorite treats to pack in my kids' lunchboxes. Pair them with a cheese stick for protein and a side of fresh veggies and fruit.
9. Finger Foods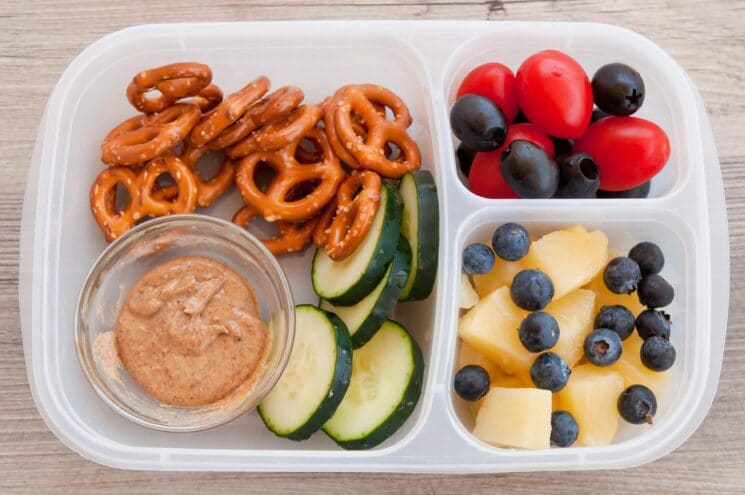 Am I the only one who has fun packing finger food lunches? They're so colorful! Include a few different types of nibbles for your kids can pick up and eat with their hands and dip into nut butter or hummus.
10. Stuffed Pita Pockets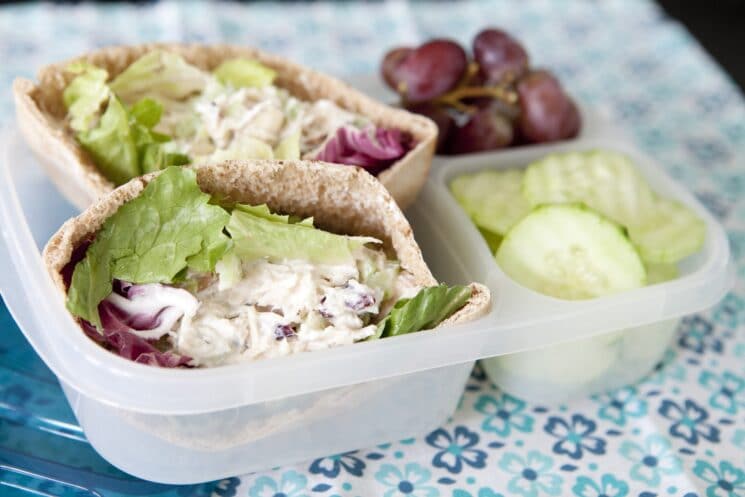 Look for whole grain pitas, and stuff them with anything you like! This one features chicken salad and greens. My kids love the combo of ham, cheddar, and white beans.
Soooo, did you get some new ideas? Get healthy lunch recipes on your phone every day by joining Super Healthy Kids meal plans. Delivered to you in the Prepear app.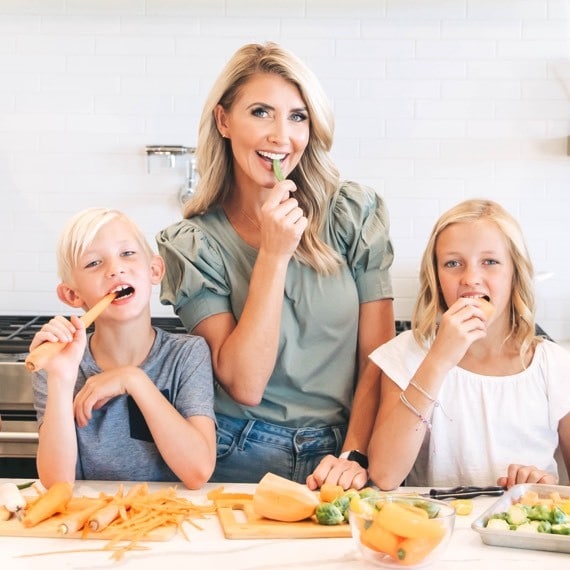 Natalie Monson
I'm a registered dietitian, mom of 4, avid lover of food and strong promoter of healthy habits. Here you will find lots of delicious recipes full of fruits and veggies, tips for getting your kids to eat better and become intuitive eaters and lots of resources for feeding your family.
Learn More about Natalie