10 Healthy After School Snacks Kids Can Make Themselves!
Teach kids to be more independent with this list of healthy snacks kids can make themselves!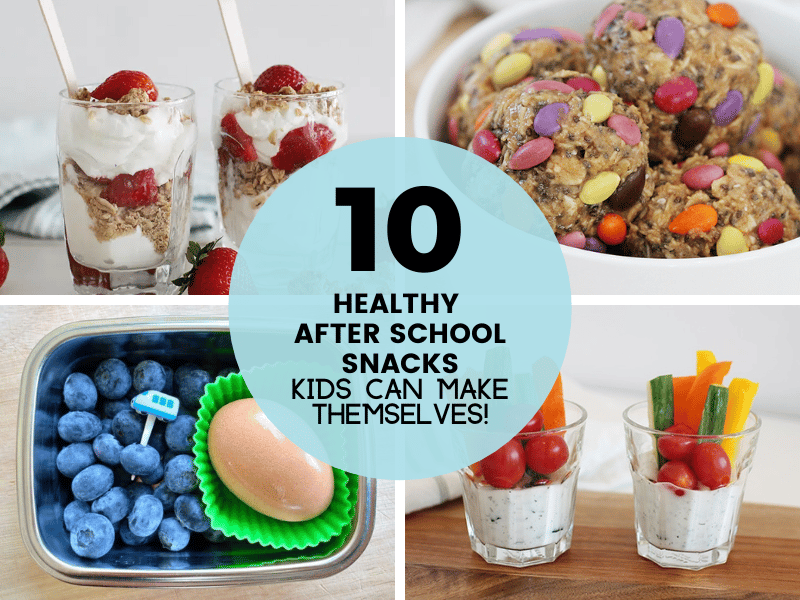 Kids come home from school HUNGRY. And a small boost of energy can help them feel balanced and happy until dinnertime.
My biggest goal in after school snack time is to keep it simple. I don't want to cook or make a lot of dishes when I'm already thinking about dinner. Which is why teaching kids to get their own snacks has been so helpful!
Of course, this takes a little prep and practice so your kids are equipped with the skills and know-how they need to get their own snacks.
How to Teach Your Kids to Get Their Own Snacks
Collaborate! Sit down with the kids and this list and let them decide on 5 snack ideas that sound great to them.
Let them help you prep ingredients on the weekend for snack time. Older kids can help cut veggie sticks and younger ones can stir up the dip. Stash prepped foods in a kid reach-able spot so they can help themselves with mom hands free.
Guide their serving sizes. Put a 1/2 cup measuring cup in the container of trail mix. Have small-portion bowls at their reach for yogurt.
Practice. Walk them through the process for a while so you don't end up pulling your hair out over a big mess in the kitchen!
Don't forget clean up. Show them where you expect the empty containers to go or how they should be washed. Show them how to wipe the counter after snack.
10 Snacks Kids Can Get Themselves
1. A Scoop From the "Trail Mix" Container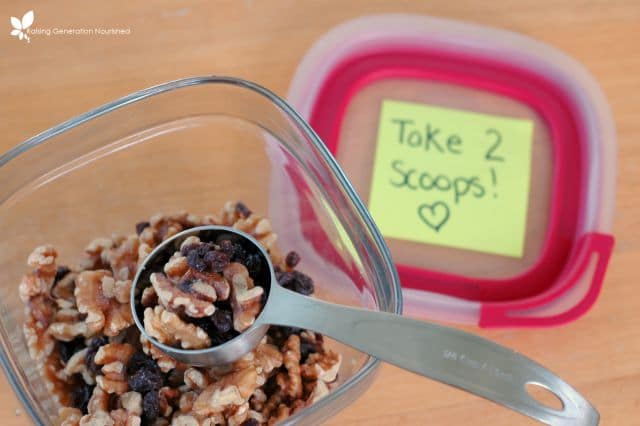 Nuts and dried fruit are an energy-dense snack that's full of healthy fats and fiber! Kids like to scoop their own with a measuring cup.
2. Veggie Sticks and Dip
This snack works especially well when you prep ahead some cut veggies in the fridge. Kids can get their own along with a scoop of their favorite dip or dressing.
3. Hard Boiled Egg & Fruit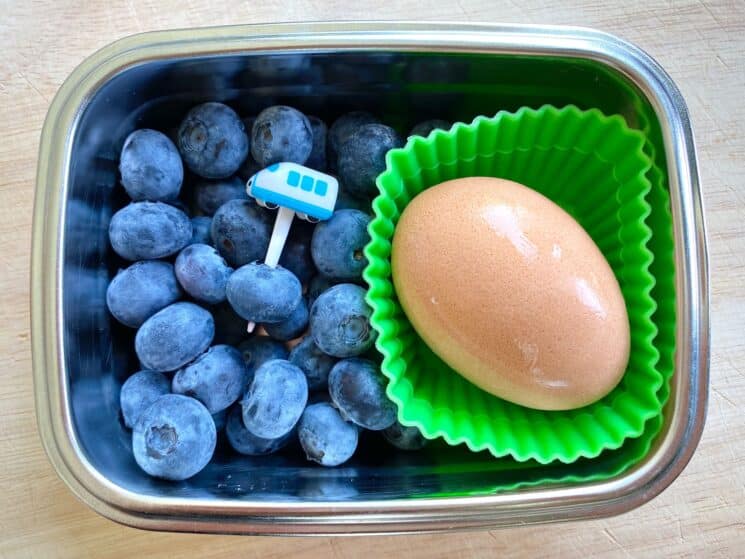 Protein and fiber help kids stay satisfied until dinner. And peeling hardboiled eggs provides fine motor practice, too!
Kids feel like a fancy chef when they layer berries, yogurt, and granola to make these healthy parfaits! Make sure your kids use small scoops when making these so portions stay right for little appetites.
5. A "Bunny Carrot" and Hummus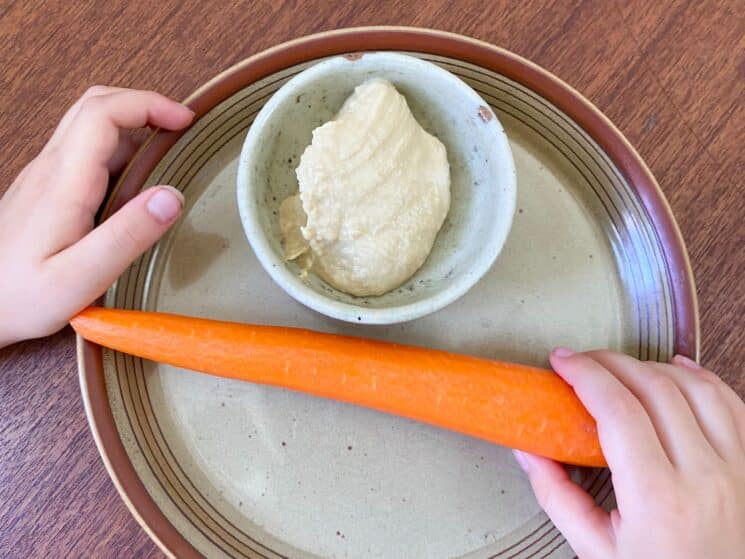 Kids as young as 5 can learn to safely peel a carrot. Then it's ready to eat, no chopping required! We call whole peeled carrots "bunny carrots" because that's how bunnies like to eat them. 😉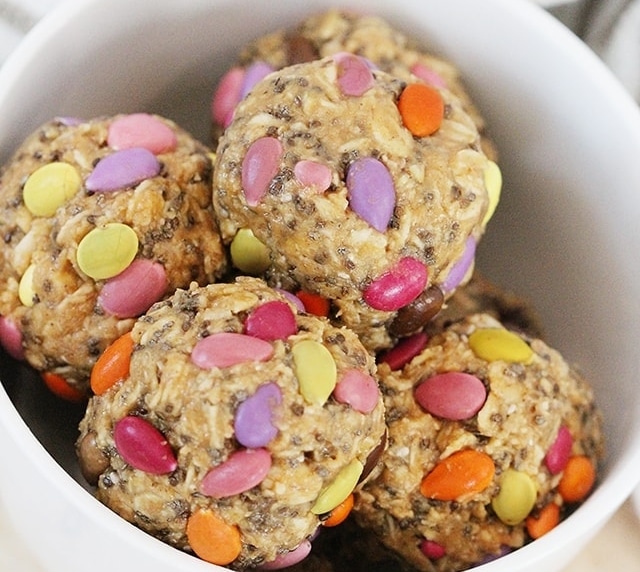 Here's a make-ahead snack idea that keeps for up to two weeks in the fridge, and kids can easily portion out for themselves.
7. Ants on a Log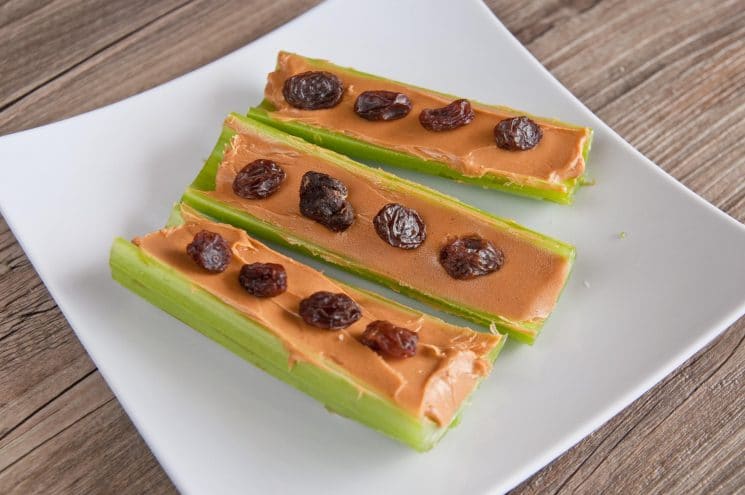 Kids get fine motor practice when they spread their own PB and dot raisins or cranberries into celery sticks. A classic snack!
8. Fruit & Nuts
Here's a snack that's just as fast and simple as opening up a packaged granola bar!
9. Guacamole & Tortilla Chips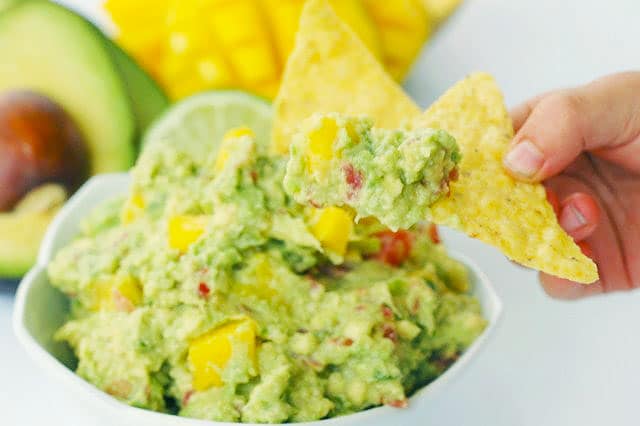 Guacamole is full of healthy fats and vitamins. And kids can learn to serve themselves a small bowl full of guacamole with a portion of corn chips.
10. Cheese & Crackers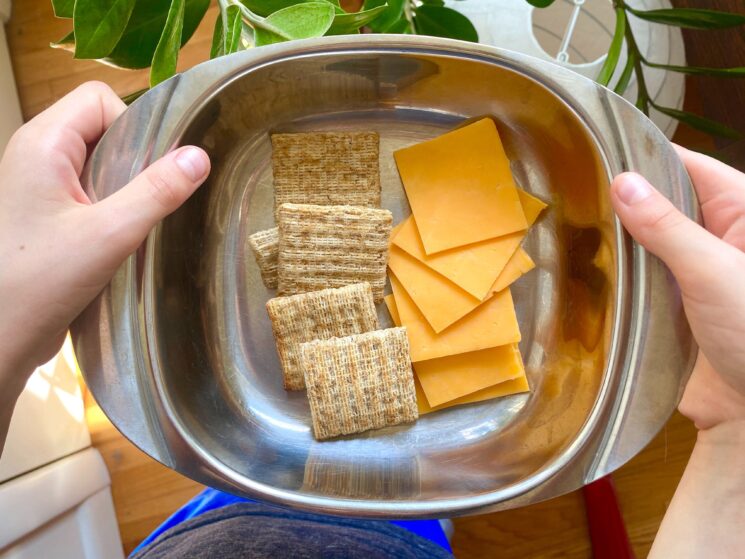 Classic, simple crackers and cheese can stave off after-school crankies and help kids grow their independent snacking skills. Choose whole grain crackers for the best nutrition.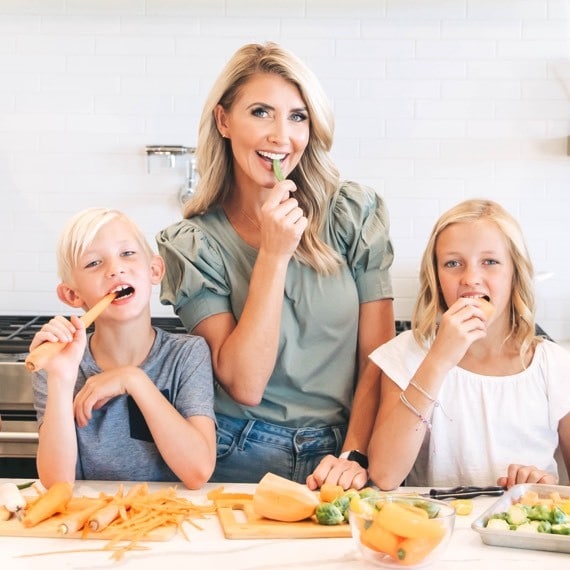 Natalie Monson
I'm a registered dietitian, mom of 4, avid lover of food and strong promoter of healthy habits. Here you will find lots of delicious recipes full of fruits and veggies, tips for getting your kids to eat better and become intuitive eaters and lots of resources for feeding your family.
Learn More about Natalie