10 Balanced School Lunches You Can Make in 10 Minutes
Back-to-school season is here. Feeling the pressure much? Un-frazzle your brain by arming yourself with these simple school lunch ideas that are healthy, easy, and ready to go in less than ten minutes.

Thanks to Musselman's Applesauce for sponsoring this post, and for making it so easy to include a kid-friendly serving of fruit in lunchboxes!
A balanced school lunch includes a little something from every food group: fruits, veggies, grains, and protein. With a little practice, you can rock that combo in your kids' lunches in ten minutes (sometimes less!)
Here's what we look for in a balanced lunch, followed by ten lightening-fast healthy lunches you can make to kick-start your kids' school year.
What Makes a Good School Lunch
When it comes to a balanced school lunch, there's more to it than meets the eye. We look for foods with these five qualities:
nutrient-dense
easy for kids to eat independently
quick to pack
shelf-stable (or at least can survive until lunch)
tasty and appealing (so it doesn't come back at the end of the day!)
Many fruits, veggies, grains, and proteins meet these criteria, including Musselman's applesauce!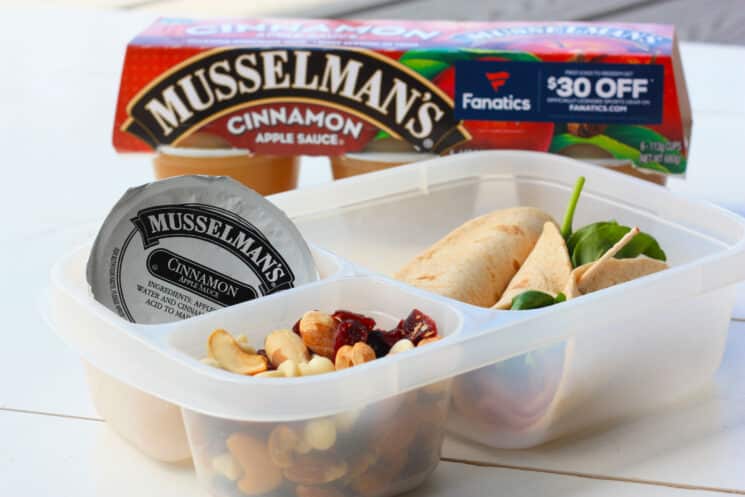 Having Musselman's applesauce pouches and single-serve cups in our pantry is a relief. It ensures we always have a healthy serving of fruit to add to our kids' lunches, even when we're out of fresh fruit. And they have a great promotion running right now with Fanatics! Keep reading to learn more and where you can get a coupon on your next Musselman's purchase!"

Musselman's is made from 100% American Grown Apples, contains no high-fructose corn syrup and tastes delicious! Our favorite is the unsweetened version ….. our kids find it plenty sweet.
One more thing: Musselman's Applesauce is ideal for baking (LOVE those single-serving cups for muffin recipes.) Give it a try in our famous Power-Packed Fruit and Veggie Muffins.
Now to the lunches…
10 Balanced School Lunch Ideas
Lunch #1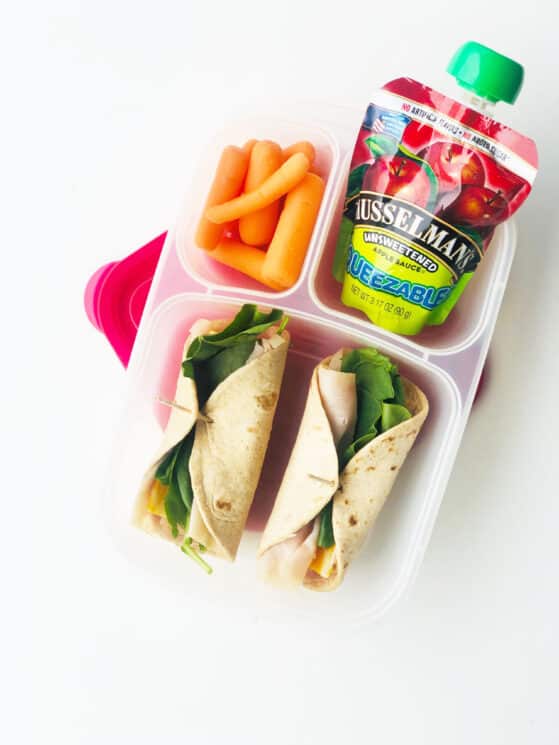 Turkey, cheese, and baby spinach roll-up (in a tortilla) with Musselman's applesauce pouch and baby carrots.
Lunch #2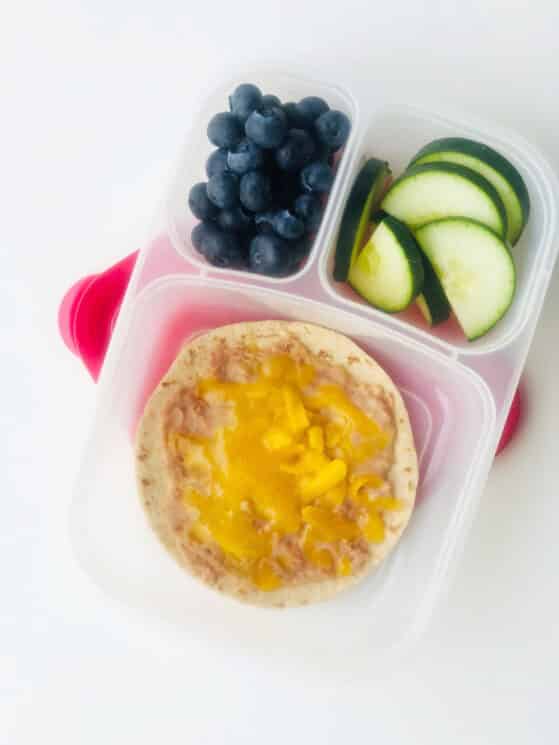 Microwave quesadillas: refried beans and cheese with a side of blueberries and cucumber slices.
Lunch #3
Tuna salad on a whole wheat bun with Musselman's Applesauce cup and frozen shelled edamame (the beans thaw before lunch!)
Lunch #4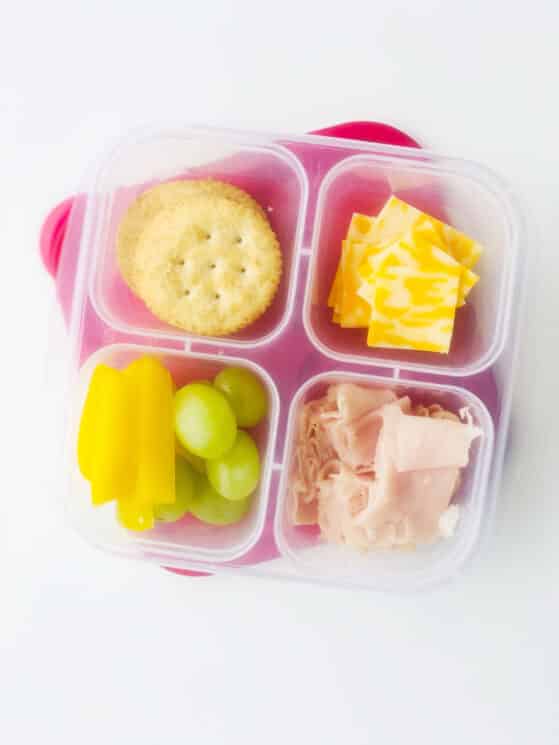 Homemade "Lunchables" with crackers, ham, sliced cheese, grapes, and bell pepper slices.
Lunch #5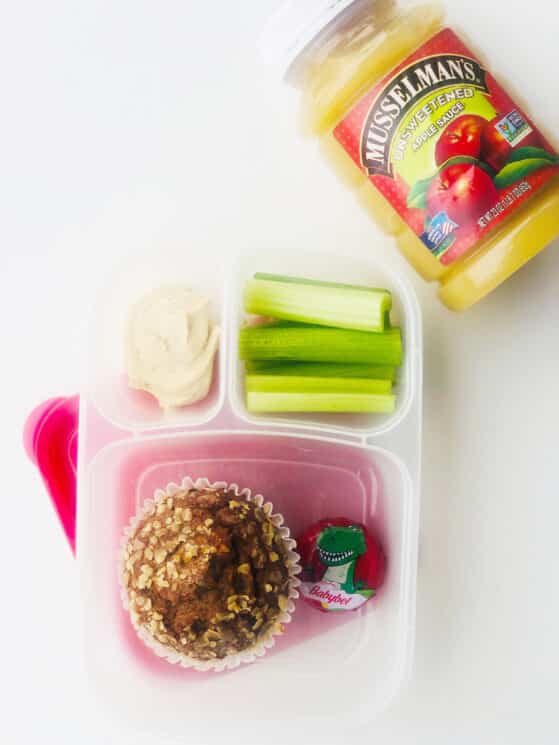 Healthy Apple Muffins made with Musselman's Applesauce (keep some in the freezer to grab for a quick lunchbox option,) a cheese stick, celery sticks, and hummus for dipping.
Lunch #6
Mini pizzas on whole grain English muffins, pineapple chunks (canned or frozen tidbits work great), and frozen cut green beans. (Our kids don't mind them cold. They'll thaw by lunchtime!)
Lunch #7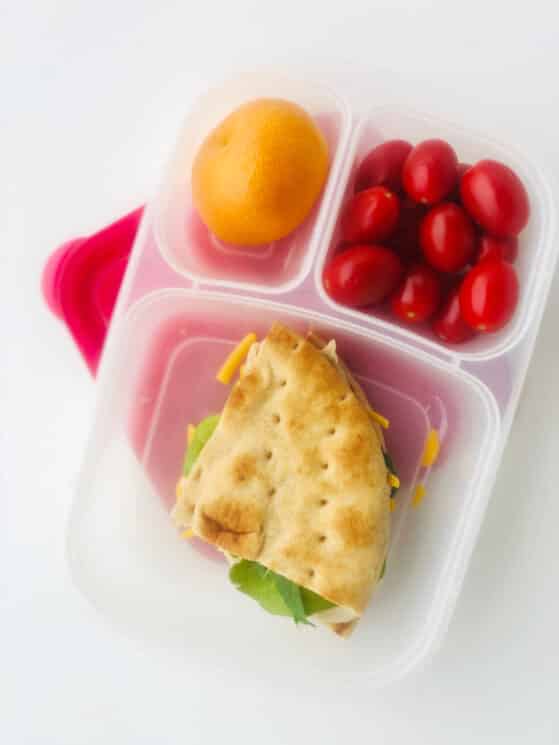 A pita pocket stuffed with hummus, shredded cheese, and a lettuce leaf, with a side of cherry tomatoes, and a clementine.
Lunch #8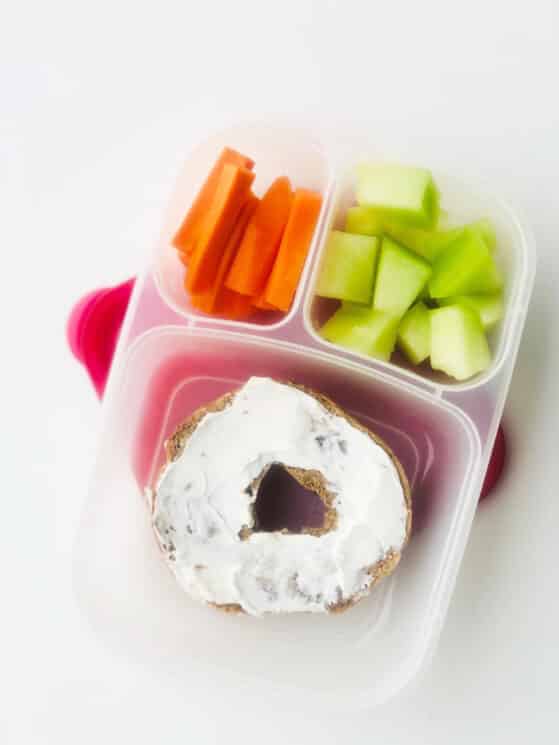 Toasted whole grain bagel with cream cheese, raisins, and cinnamon, with sides of carrot sticks and honeydew melon.
Lunch #9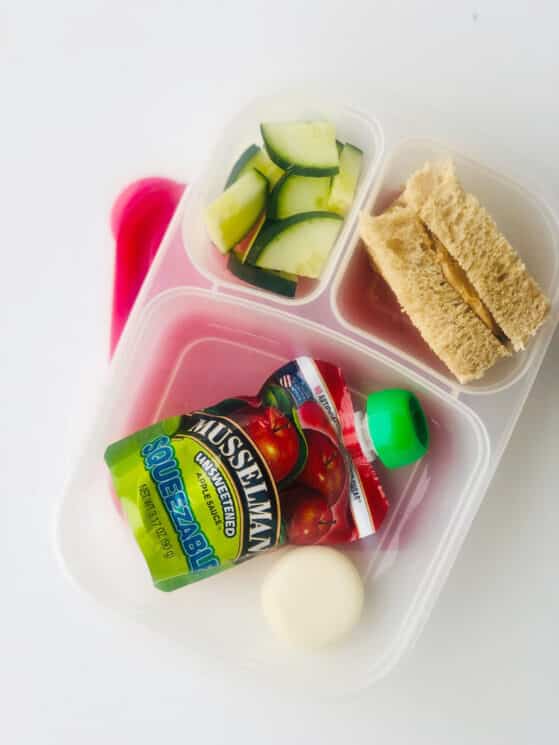 Nut (or seed) butter sandwich on whole wheat bread with Musselman's applesauce pouch, a single-serve cheese, and cucumber slices.
Lunch #10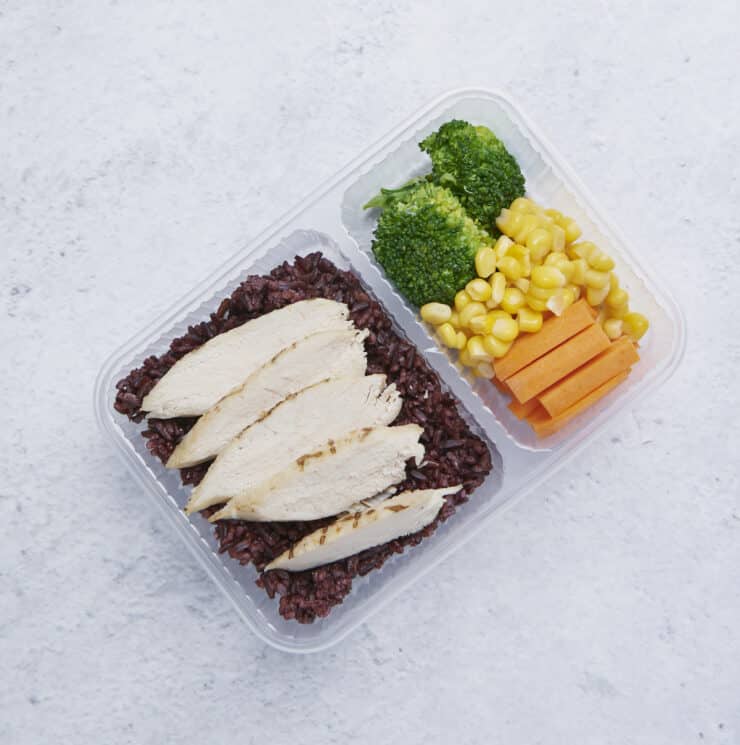 Leftovers! The ultimate quick-to-pack lunch. Pack it the night before when you're cleaning up the kitchen. Add a fruit or veggies on the side for balance.
Heads Up, Sports Fans!
Musselman's Applesauce is running a promotion right now that lets you get 30% off your favorite team's merchandise! They also have a national coupon on Musselman's 6pks, Big Cups and Squeezables that will also be available on August 11 in your local newspaper as part of the Fanatics program! Save your proofs of purchase when you shop Musselman's if you're interested in this deal! See the complete offer here.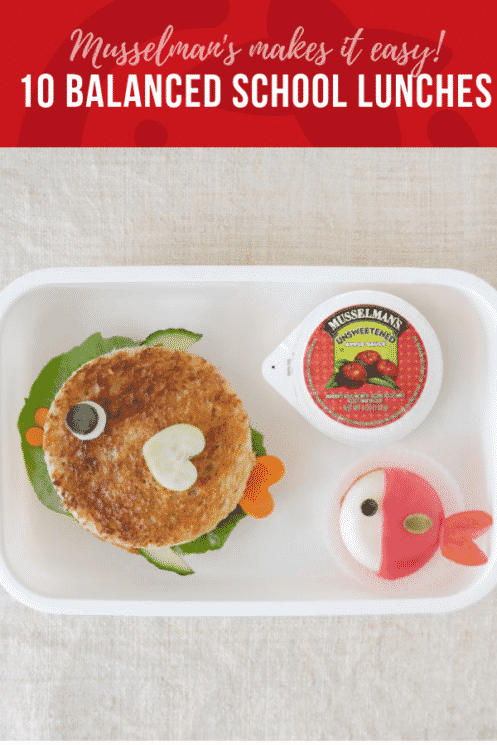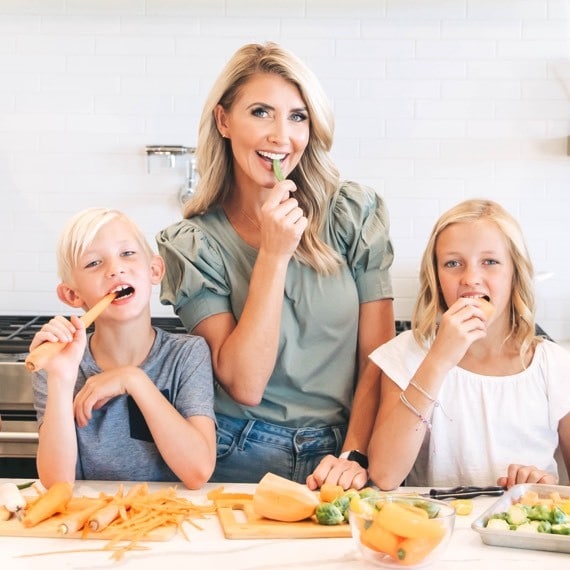 Natalie Monson
I'm a registered dietitian, mom of 4, avid lover of food and strong promoter of healthy habits. Here you will find lots of delicious recipes full of fruits and veggies, tips for getting your kids to eat better and become intuitive eaters and lots of resources for feeding your family.
Learn More about Natalie