Looking for ways to include more fruits and vegetables at every meal? Check out our meal plans for help today!
Add to Recipe Box
Freezer Banana Bites
One of my all time favorite snack ideas from our meal planning site are these freezer banana bites!  Made with slices of banana and dipped in chocolate and coconut, they make a perfect bite sized summer snack for little ones.
Bananas are such an amazing food to keep in your home for your children!  With the recommendations for potassium increasing, I can't think of a better way to get it than from bananas.
Bananas have some terrific benefits for children:
Bananas are a natural antacid!  Have your  kids ever gotten heartburn? Bananas can help!
They are high in B vitamins, which means they can help improve nerve function.
They are also a good source of fiber.  So many kids have bowel trouble, fiber is a great way to relieve that.
So, go grab some bananas from the store and cut them into chunks.  Arrange on a cookie sheet lined with wax paper or parchment paper with a toothpick in each banana.
Freeze for about 1-2 hours.
Melt some chocolate chips (semi sweet if you like it or milk chocolate)
Take bananas out of the freezer and dip each one in the melted chocolate, and then in a bowl full of coconut.
Return bananas to the freezer until the chocolate hardens up!
(also try our full dipped bananas!)
Linking up with the Six Sisters!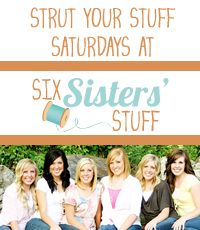 Leave a comment