Chocolate cake is a classic treat that deserves a place in your recipe arsenal. And this super easy recipe, which is made with a base of ground oats and yogurt, is a healthy alternative that still delivers on the indulgent flavor you expect. But the best part? The batter comes together in a food processor with no other special equipment and it bakes up in just 30 minutes.
My family has a handful of spring birthdays, so easy desserts are always on my mind at this time of year. And since our birthday parties are often attended by lots of kids, friends with gluten-intolerances, and those who just love chocolate, this cake has become a staple in our house.
I love baking with ground rolled oats, which takes the place of regular flour in this cake, because it's an easy ingredient if you need to cater to a gluten-free crowd. (Just look for certified gluten free oats in your store). And when combined with cocoa powder and a handful of other ingredients to add both flavor and moisture—there's even yogurt in the mix—this cake is super moist, yet rich. We like it served chilled, which makes it a perfect dessert option if you're looking for something to make ahead of time.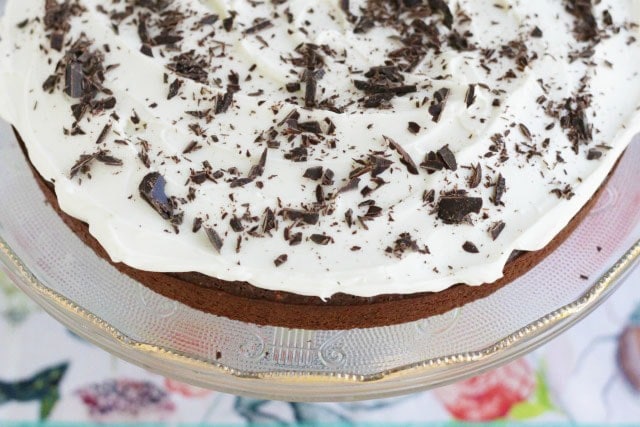 There's just enough chocolate in the batter to satisfy cravings, but not enough to result in sugar crashes in the kiddos—and the sprinkling of chocolate on top is purely optional. You could also do sliced strawberries or a pile of fresh raspberries if you'd rather incorporate some fruit.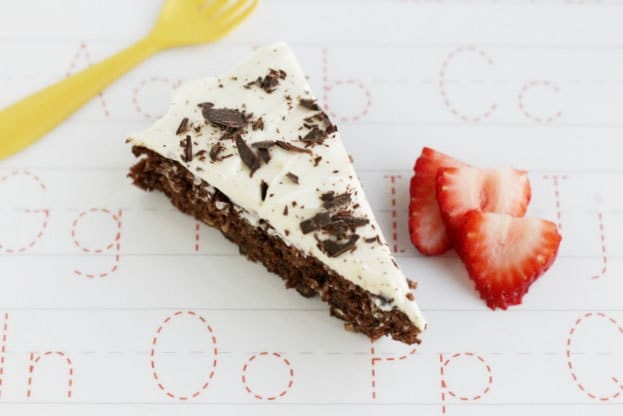 We love this Chocolate Coconut Cake for a special dessert. It's also the perfect thing to enjoy on a weekend afternoon alongside a cup of milk or coffee. Enjoy!
Amy Palanjian shares recipes and feeding inspiration for little ones at Yummy Toddler Food. Follow her on Instagram or find her on Facebook.