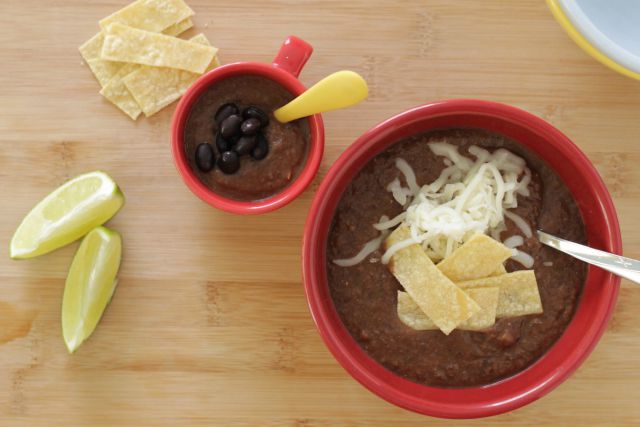 If busy weeknights have you stressed about what to serve for dinner, you'll want to try this quick vegetarian soup. Made with a simple combination of black beans, veggies, and spices, it's packed with nutrition—but comes together in just 30 minutes. And you can serve it with all sorts of toppings so everyone in the family can customize their own bowl exactly how they like it!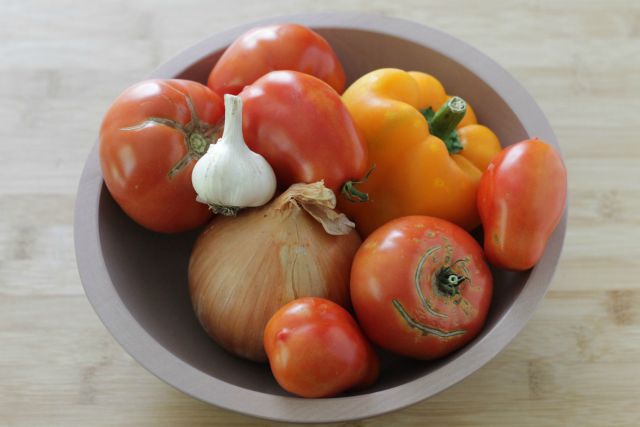 There was a batch of soup a few months ago that has become legendary in my house. It's the one that my then 2-year-old loved so much she ate the leftovers for breakfast the morning after I first served it. In my mind, there wasn't anything particularly special about that soup, but it did tell me that I should make black bean soup more often! And since I don't always think to get my slow cooker going in the morning—that original soup is here if you are better at planning ahead!—I streamlined the recipe so I could make it after preschool pick up and still make our regular dinnertime.
All of the ingredients go into the pot at the same time and after you add the stock, you can leave it to simmer while you help the kids with homework and generally tend to other things. You can serve it chunky if you want to save a step, though we usually prefer it pureed. (Well, we like it pureed with some of the beans reserved and then added back in. That may sound fussy, but my girl really likes to be able to clearly identify what she's eating, so that's a simple solution.) You can serve it with rice or quinoa if you'd like, or just dish it up on it's own with an assortment of toppings. And this is the sort of soup that tastes really great the day after, so plan on enjoying any leftovers for lunch or another dinner.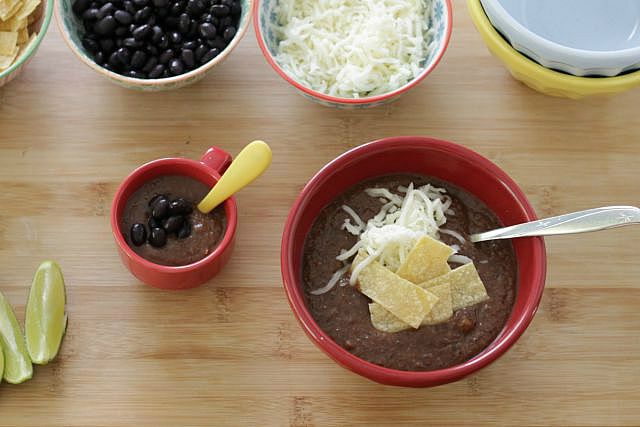 And should you want to get a little ahead of the game, you can chop all of the veggies on the weekend and store them in an airtight container in the fridge until you're ready to cook. It streamlines the process even more and ensures that you can get the soup going even if you have a child on your hip.
Amy Palanjian is a writer, editor, recipe developer, and crafter for magazines, books, and websites.
She's also mama to a very energetic little girl who inspires her to share wholesome, yet realistic recipes and feeding tips with other parents of little ones at her site Yummy Toddler Food. For more inspiration, check out her website and Instagram.