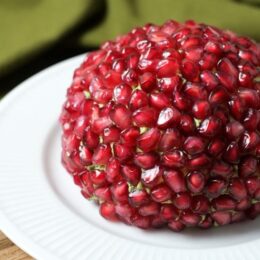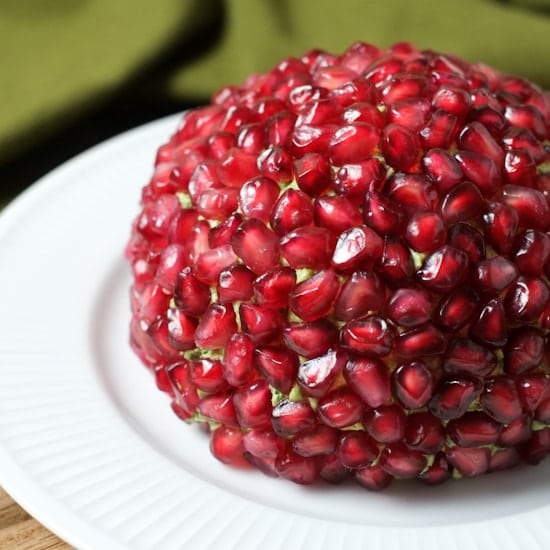 Print Recipe
Pomegranate & Nut Cheese Ball Recipe (with hidden veggie!)
The holidays aren't quite complete without a cheese ball – and this one is extra festive! Red pomegranate seeds adorn this nutty cheese ball, complete with a hidden veggie (hint: it makes the cheese ball green!). So pretty you won't want to start, so delicious you won't won't to stop.
In a food processor, pulse spinach until fine, then pulse in pecans. Pulse in white cheddar, garlic powder, nutmeg, and salt until well blended.

Warm cream cheese until softened enough to mix but not melted. Two 10-second intervals in the microwave should be about right, but check after the first 10 seconds to make sure.

Combine cream cheese with spinach-nut mixture, either in the food processor, a mixer, or mixing in a bowl by hand. Mix until well combined.

Place the mixture into a small, plastic-wrapped bowl. Roughly shape into a ball and cover completely with plastic. Place in the fridge for at least 1 hour, overnight is fine.

De-seed pomegranate. Take the cheese ball from the fridge, remove plastic, and place on a serving dish. Cover in pomegranate arils. Serve with crackers.