Vending machine's in school
Hot topic!! Many of you will be surprised by my position on letting companies put vending machines in schools. Because I do not oppose vending machine's being placed in schools! I know, I know what you are saying, "How could you Amy! How could you support something proven to further deteriorate the health of our children!" But let me explain. I don't support vending machines in school…but:
I do not believe eliminating temptation from children is the best way to fight obesity!

If we don't teach our kids to make healthy choices, DESPITE their environmental temptations, it will be a losing battle.

Once they get a job or even accompany you to get your oil changed, there will be VENDING MACHINES!

We will never be able to remove junk food from our environment. Kids can learn to make good choices on their own, without us wasting tax payer money to take away choices and freedoms.
What do you think?
And PS.. I'm so surprised so many of you have had trouble with your garden too. I'm actually glad. My husband and I don't feel so lame now.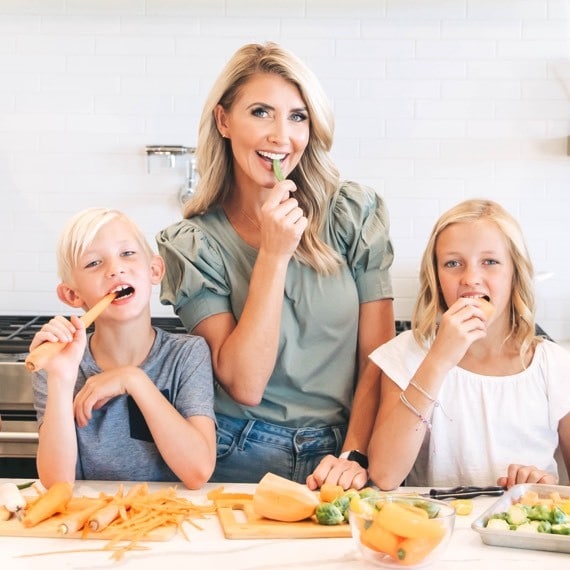 Natalie Monson
I'm a registered dietitian, mom of 4, avid lover of food and strong promoter of healthy habits. Here you will find lots of delicious recipes full of fruits and veggies, tips for getting your kids to eat better and become intuitive eaters and lots of resources for feeding your family.
Learn More about Natalie