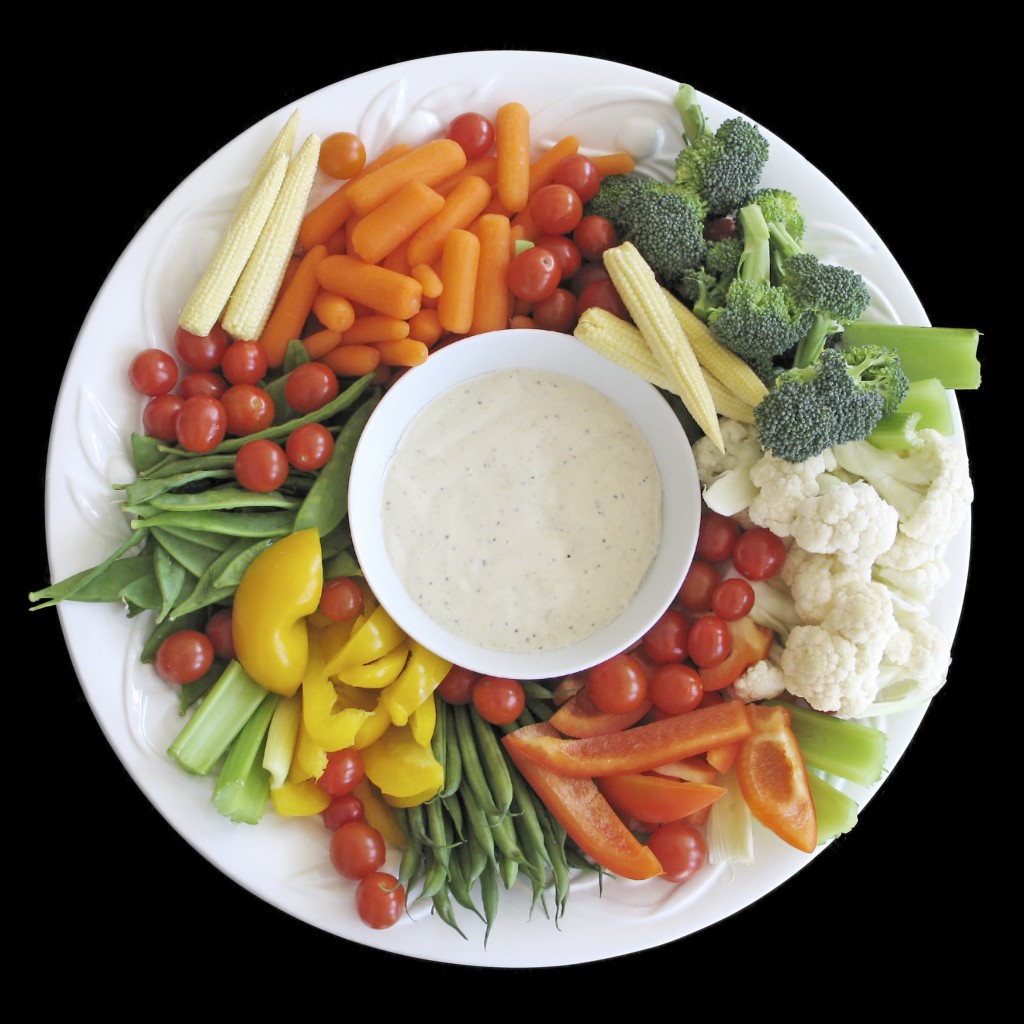 When there is dip accompanying a tray of raw vegetables, my kids always will eat every last veggie on the tray.  Without the dip however, they're not so excited about it.   My kids favorite way to dip raw vegetables is our "ranch dip".  It's basically plain yogurt with a seasoning packet of ranch mix.  This dip is:
Super fast
Super easy
super cheap
Healthier than a bottle of ranch dressing (with HFCS and bad fats)
Always available (we keep a small container of it in the fridge where they can pull it out any time.  We also keep cut up vegetables for dipping right with the dip.  Meaning, in ONE container there is dip plus the veggies.
There are ton's of other ways to make dips for your kids.  We also like
Nacho cheese
Cottage cheese with seasonings and mayo
Cream cheese with seasonings
Pizza sauce (would work well with breaded and cooked veggies)
What do your kids like to dip their vegetables in?