If you are going to visit Utah, you can't miss Heber Valley!  While it's close to Park City, Utah, so many people don't know anything about it.  Heber Valley is the perfect destination for active families and people who love to be outdoors.  That is why we were so excited to take 3 days and see all that Heber Valley had to offer.  It was so easy to get our family unplugged for three days as the valley offers some serious fun!
My husband and I decided years ago that we while we were raising kids, we wanted to spend our money on experiences rather than things.  A study from Cornell University showed happiness from possessions faded quickly, while joy from experiences actually increases, even the further away you get from the event. (article).  Not only that, talking about the experiences makes you even MORE happy! (article)  These experiences at Heber Valley are definitely worth the money!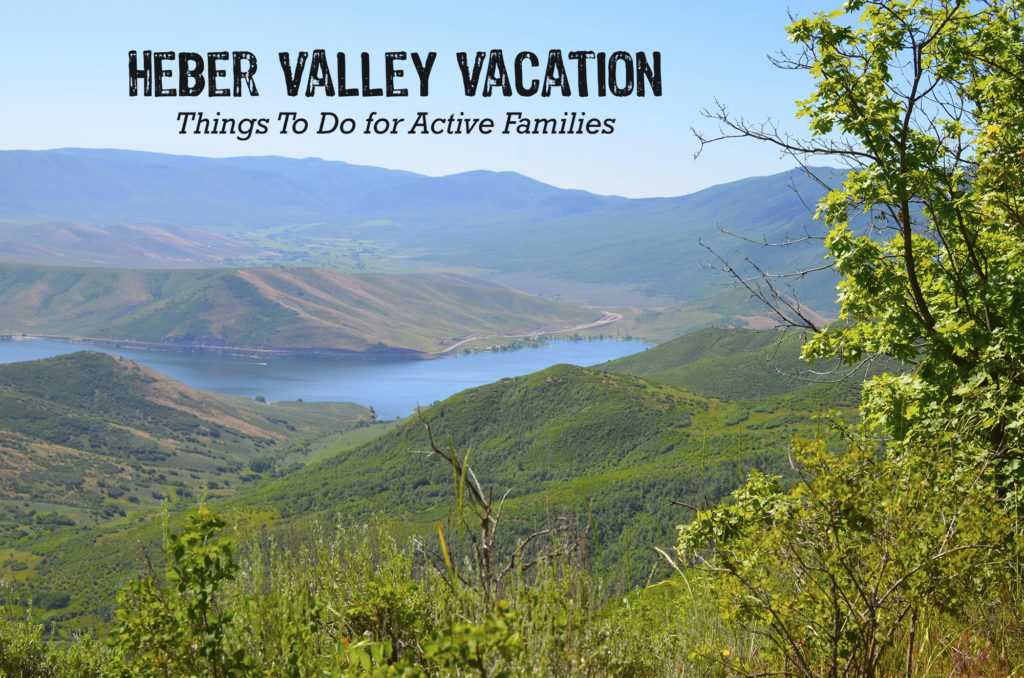 Things to do in Heber Valley: Vacation Itinerary
Day 1
Biking – The first thing we did was rent bikes in Midway to see some of the gorgeous houses and views!  I decided I wanted to ride a tandem bike with my husband, but a quick test around the block quickly changed my mind!  I didn't need a divorce out of a "romantic" bike ride.  The balancing was too stressful for me. LOL. So we quickly switched to regular cruisers, and I was much happier!  The bike shop showed us some great, easy, trails that we could loop in under an hour, and it was plenty of time to see Midway this way.  (Bike rentals from Midway Adventures)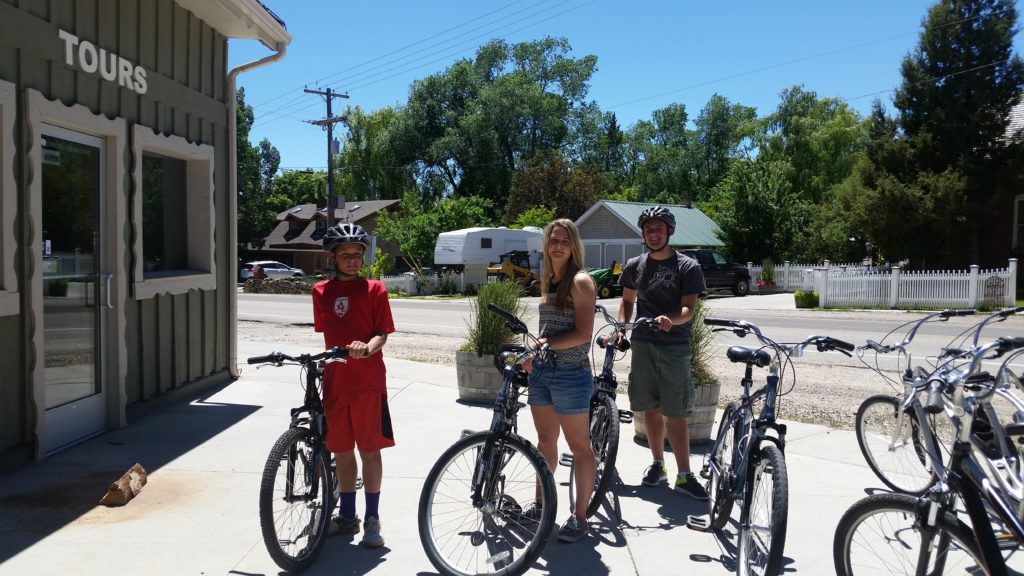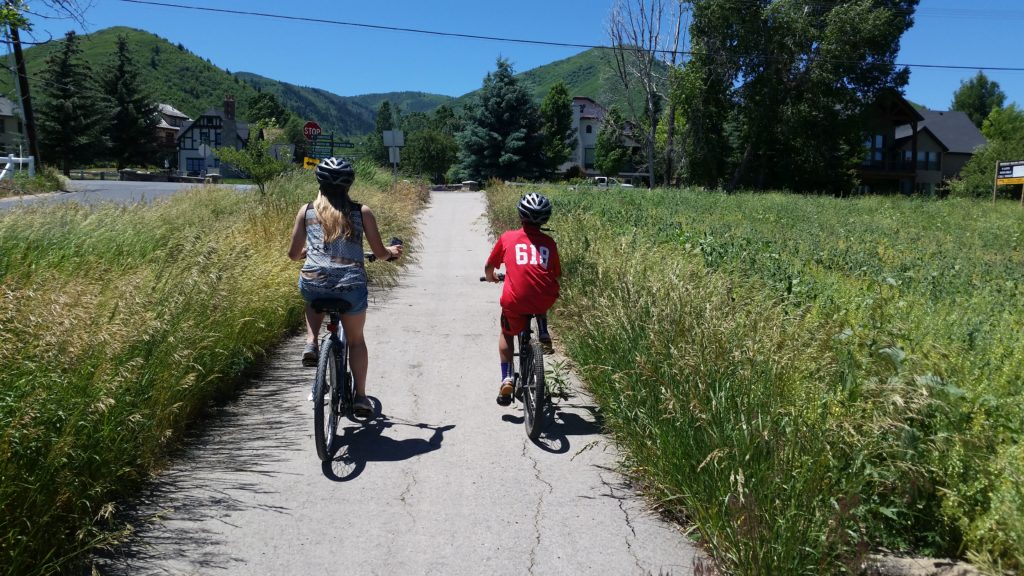 Check in at the Homestead Resort – After the bike ride, we checked in at the Homestead Resort.  To fully enjoy Heber Valley, you'll definitely want to stay.  The Homestead Resort is perfect for families.  We had two rooms that joined, a fridge, a microwave, and plenty of room. We even had an owl living in the tree in front of our unit!  The resort had a hot tub and a pool that we relaxed in after the bike ride. It was perfect for a hot summer day!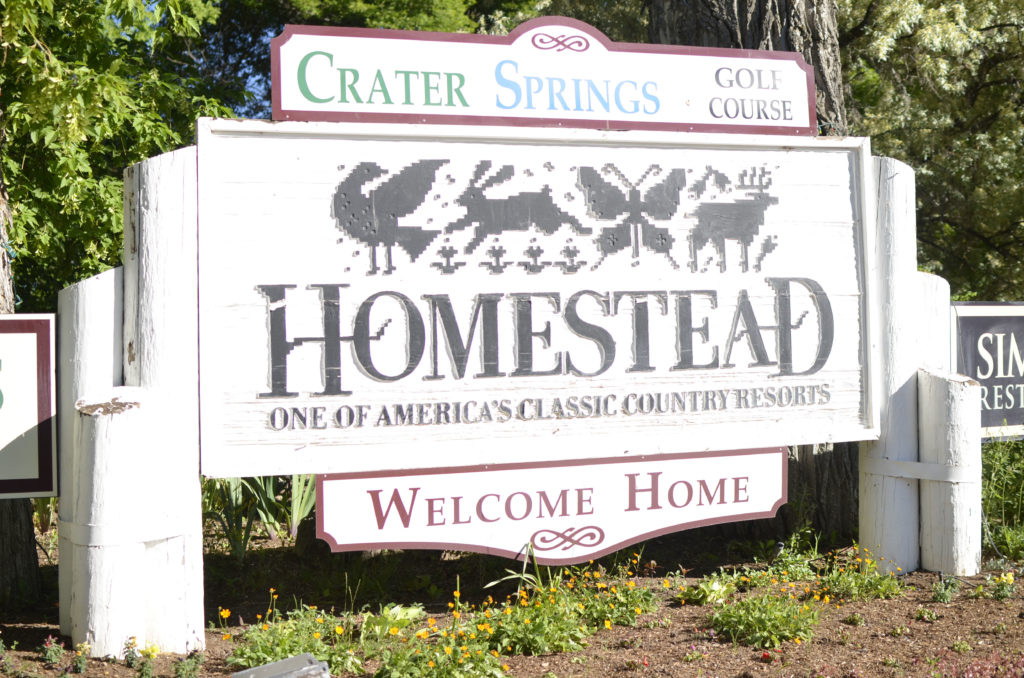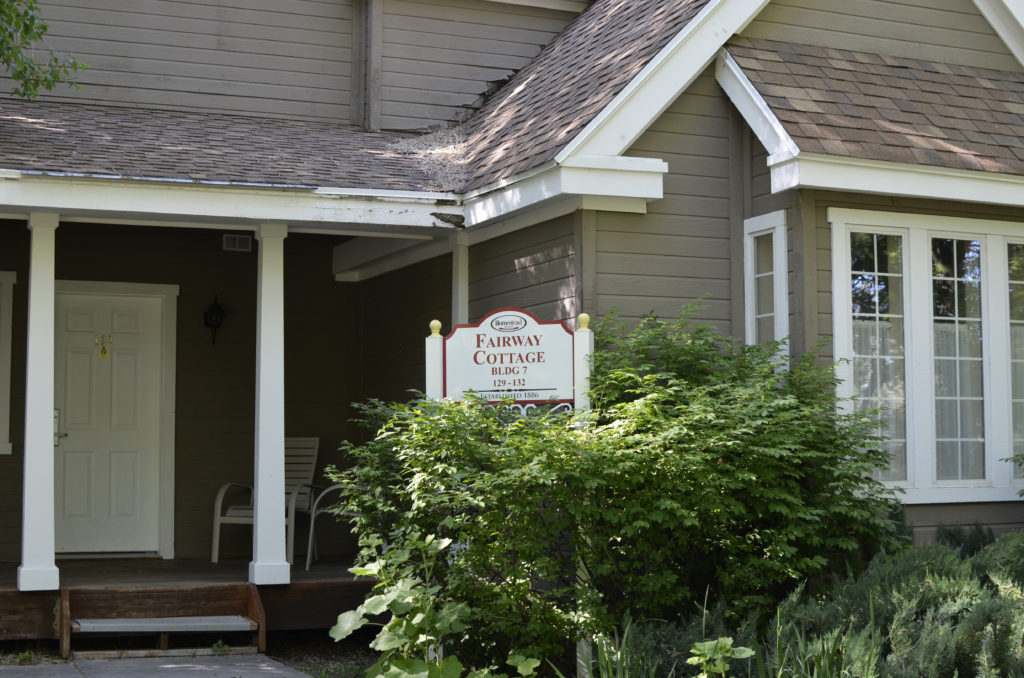 The Homestead Crater – Soaking in the crater is a geological must!  This 55 foot, beehive shaped, limestone rock is filled with naturally flowing hot water.  It's fun for kids to snorkel in, and for parents to soak! People come from all over the world to scuba dive in it because it's so deep.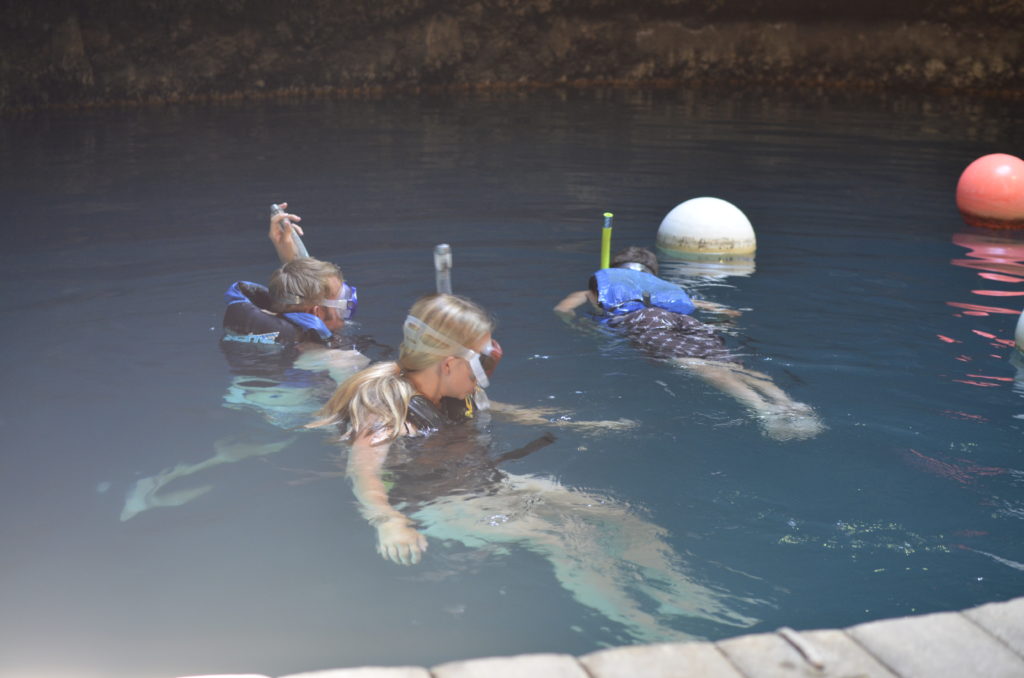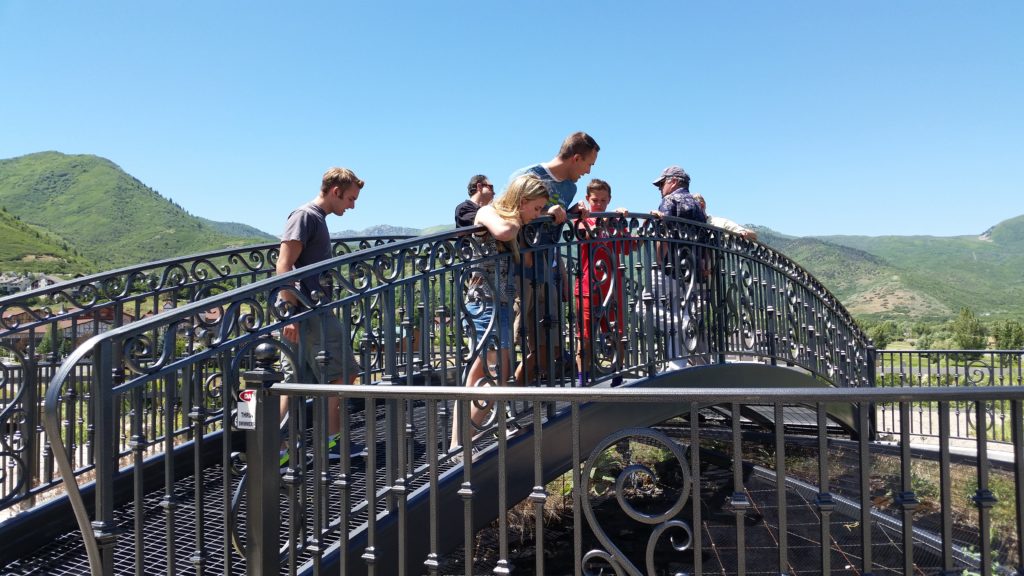 Day 2
Razor Ride through the mountain– I  used to hate the idea of four wheel rides, razor rides, etc.  I thought of them more like a roller coaster, which I do NOT like!  But, I get it now!  Riding a four wheel vehicle or a razor is a great way to see parts of the mountain or country side you wouldn't otherwise have a chance to see.  Some trails are too far to hike, and some are too rocky to drive through. When you get on a razor, you can see so much more of the mountain I've never seen before! This was a huge surprise to me how much I enjoyed seeing the mountain this way. Plus, the speeds and rocky terrain were fun for the kids as well.  (Our Razor rental was from Adventure Haus )   The Adventure Haus was great because they mapped out a 2 hour loop for us that was easy to follow and allowed us to see the best things in the area. You can also rent from Uinta Recreation and Lofty Peaks as well.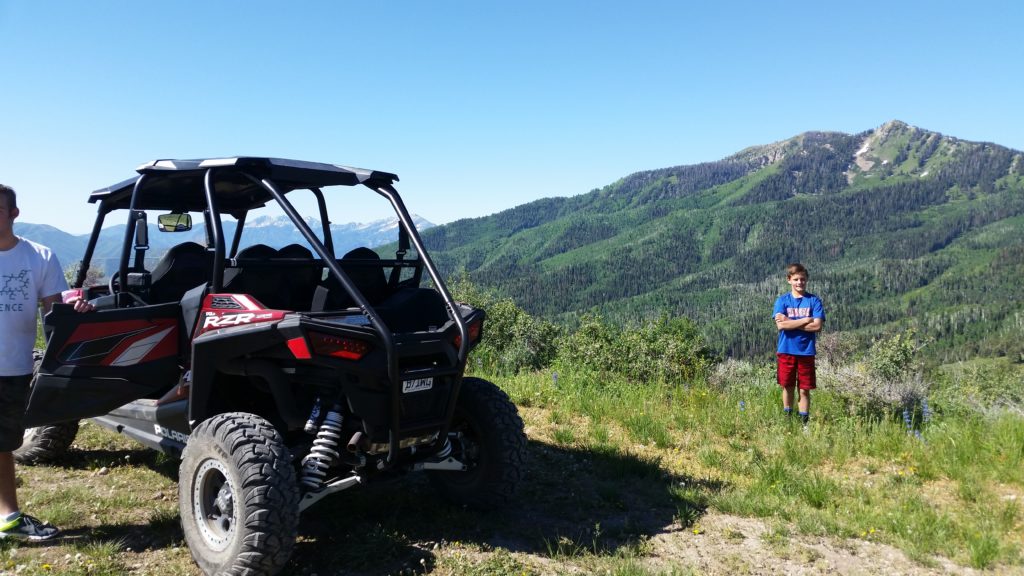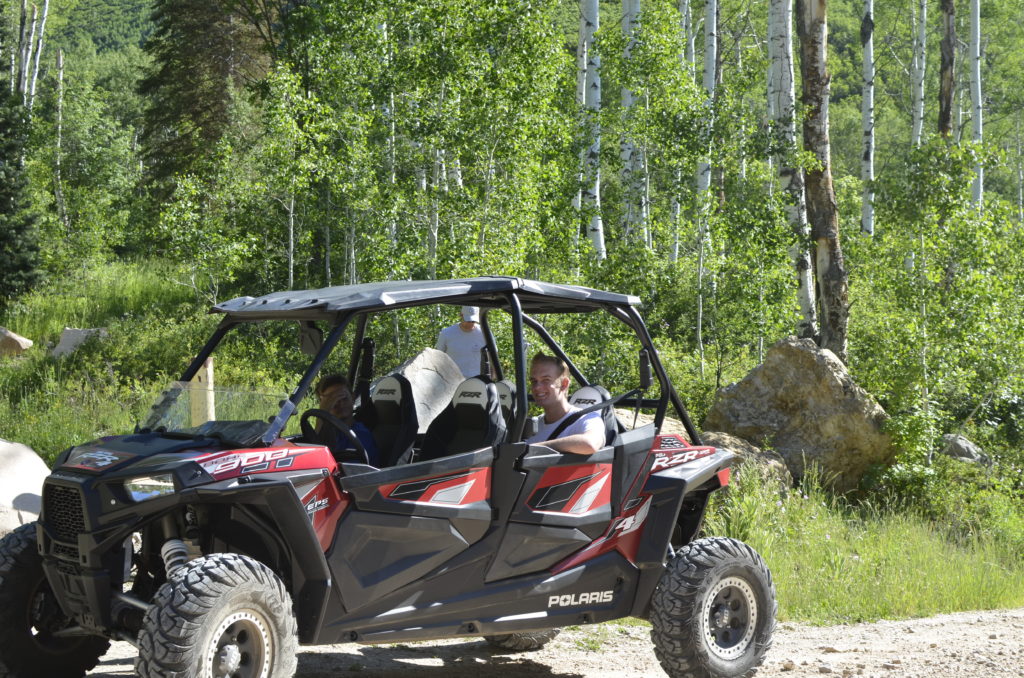 Cascade Springs– Living in Utah for 20 years, I've only been to Cascade Springs a handful of times.  It's quite a drive from my side of the mountain, so we just don't get there as often as I'd like.  I was excited to see it was on the Razor Ride map, so we stopped there to share it with the kids.  It brought back memories as I remember visiting with my husband before we were married!  Cascade Springs has an easy, paved trail through beautiful springs and mini water falls.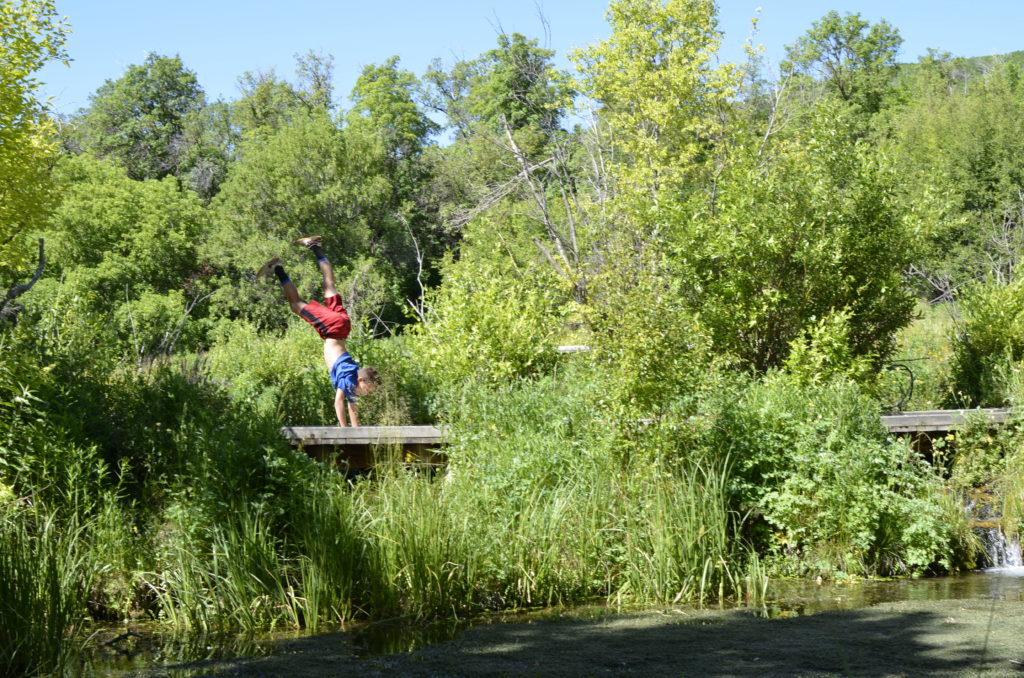 Zipline– This is one of those experiences we had to do once with our kids. They've been wanting to try it for years.. and once we got on that podium to jump off, it all became a reality. We're so glad we went with Zipline Utah as they have the longest zipline over water in the entire world. The entire course is unique because it's not just once and your done.  It's more like an obstacle course and after the first 4000 foot line, we were able to take 4 more rides to get back to the start, making the zipline course a loop.  Very cool!! (and thrilling for sure!)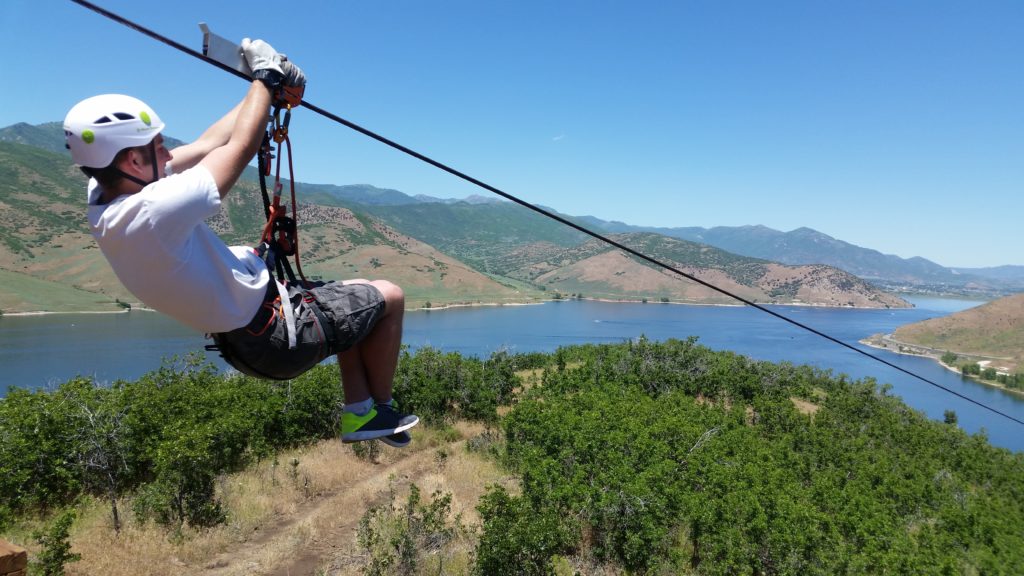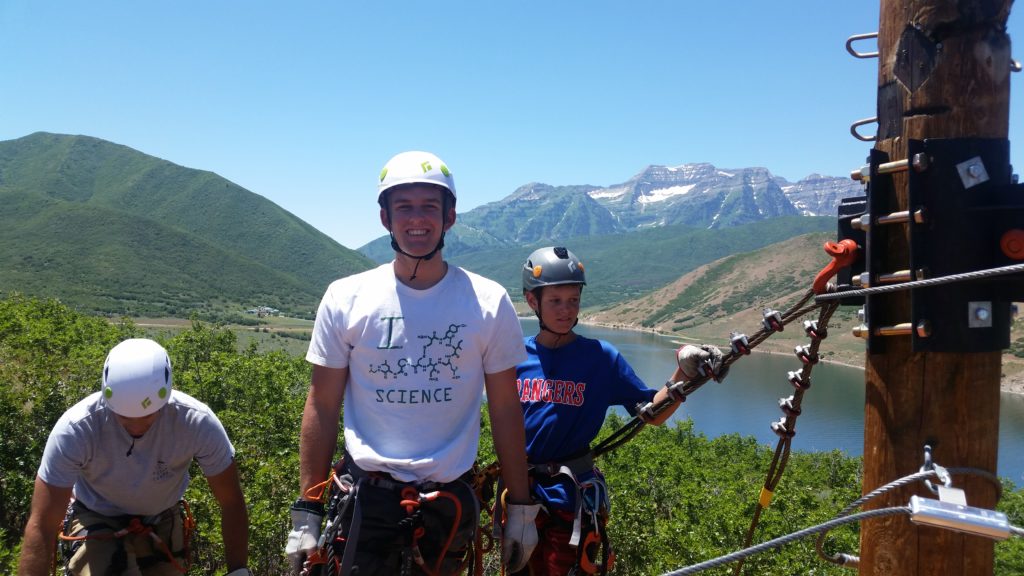 Food Tour Being a foodie, owning a food blog, and just loving small local businesses, we love to visit local farms, and try local cuisine!  Heber Valley is home to Heber Valley Artisan Cheese– a fully functioning dairy farm, who has expanded beyond milk to create the most amazing cheese I've ever tasted!  They have a store right on their farm where you can buy fresh milk and flavorful cheese.  We bought a cheese flavored with Vanilla Beans, and some cheese curds (My kids had never tried them before)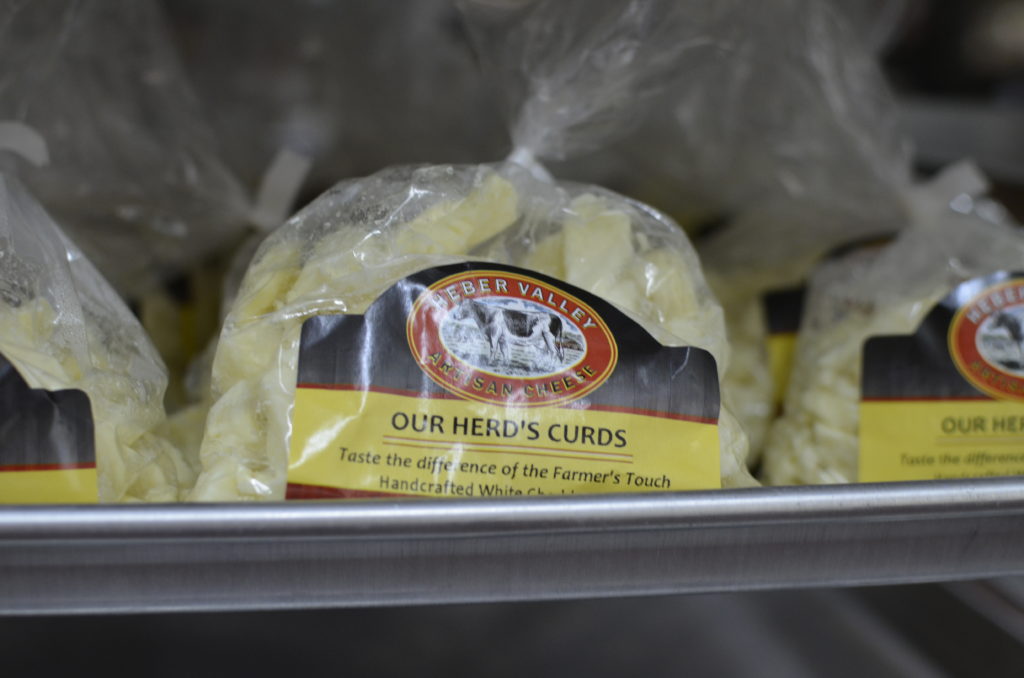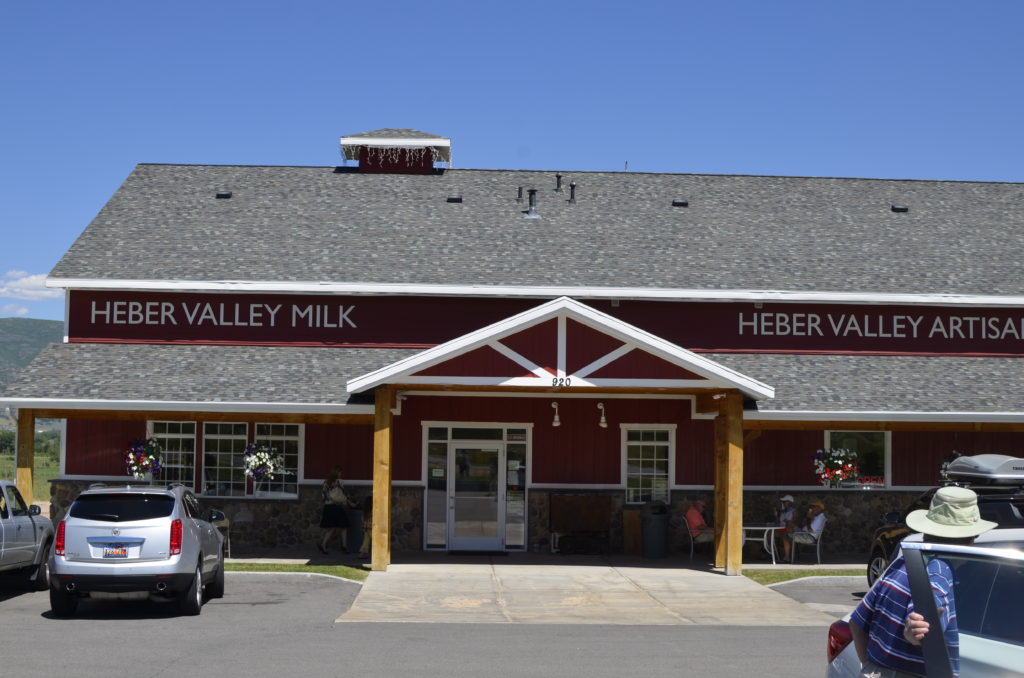 Second farm stop was Probst Preserves.  They sell sugar free jams, syrups, and even ketchup!  We taste tested everything and then got more to take home!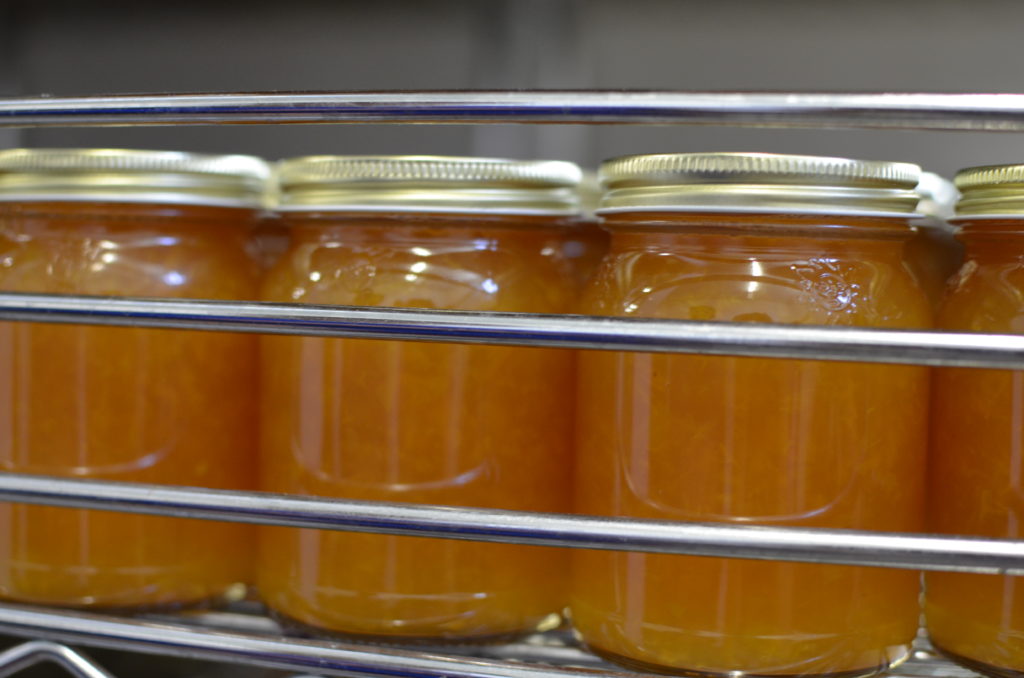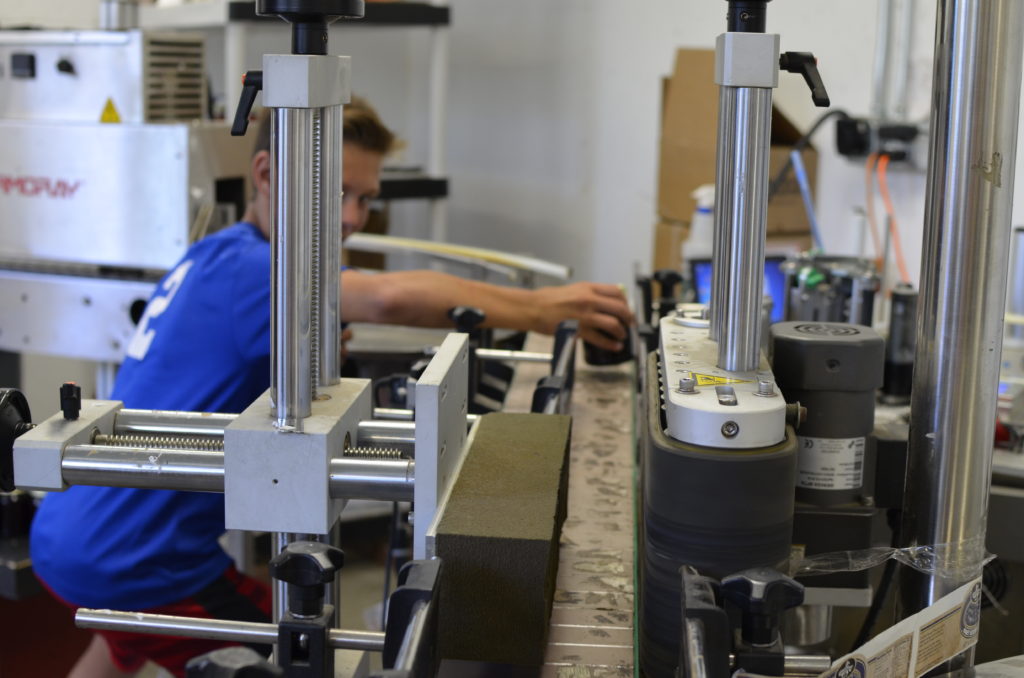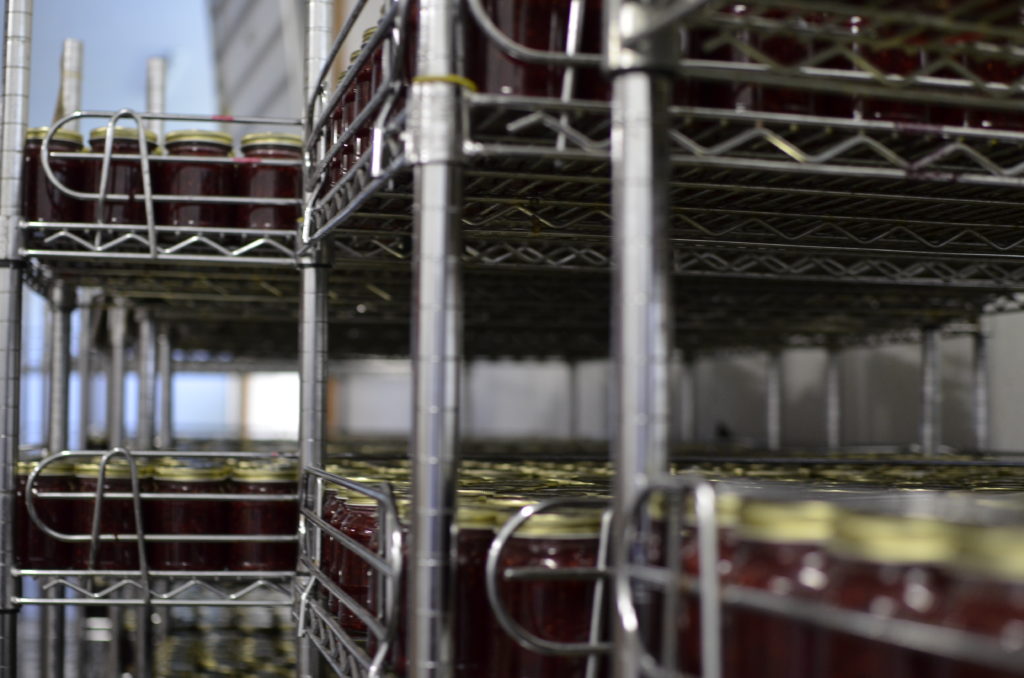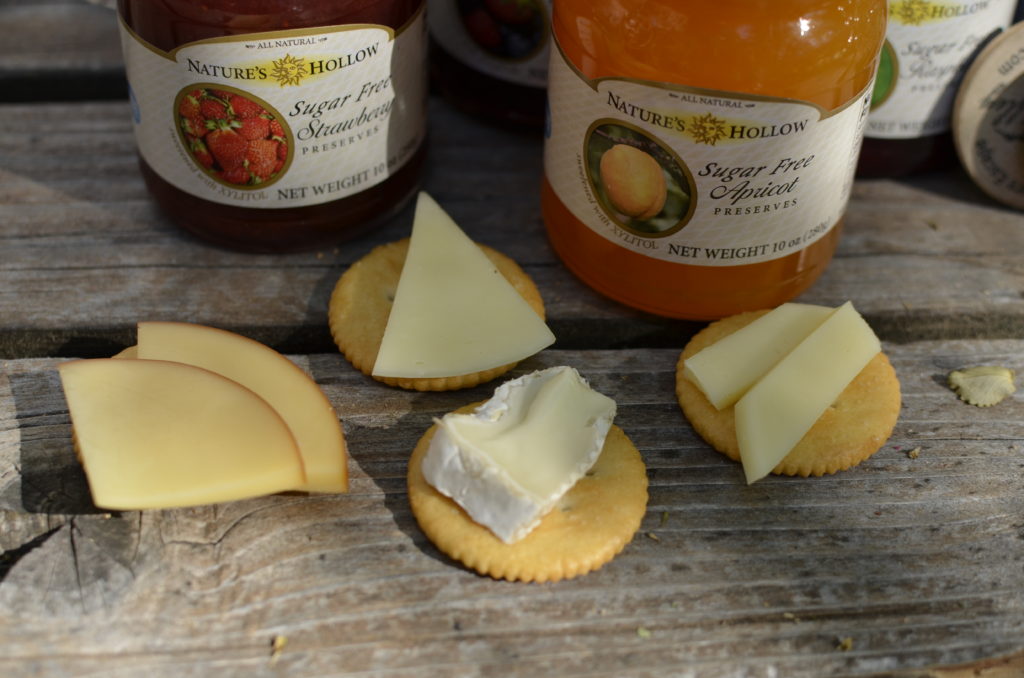 Day 3
Paddle Boarding on Jordanelle Reservoir– Another beautiful way to see the scenery!  Paddle boarding has become one of our families favorite activities.  It has a way of being relaxing, and a workout all at once.  We also enjoyed some kayaking, which is even more peaceful!   While we didn't do it, checking out the boat and jet ski rentals was pretty great.  It confirmed to my husband and I that we never want to own our own boat, when you can rent them so affordably.  You never have to worry about the maintenance, winterizing, towing or storing them.  Plus when it really comes down to it, it's tough to get out on the lake more than 2-3 times in a summer, so rentals are definitely the way to go if you like boating! Jordanelle Rentals is right on the water, so you don't need a truck to transport your water toys.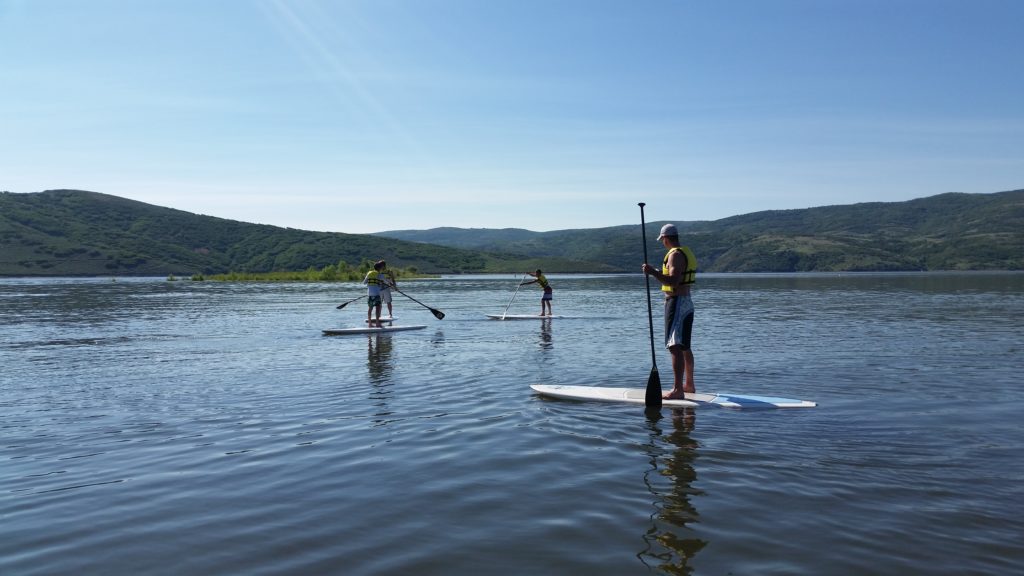 Aqua X Zone-New to Utah this summer is the Aqua X Zone.  And oh my goodness! My kids have never done anything like this before. We had a blast on this floating water park.  We played for an hour, which was plenty of time to wear them out!  Check out our video of this activity here, and check out the hours of the AquaXZone here.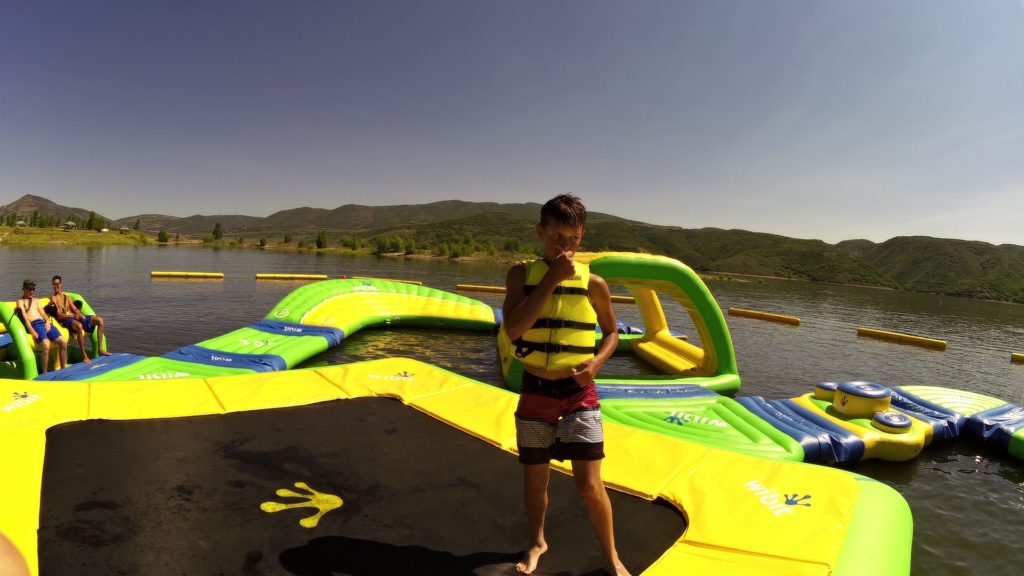 Hiking– And if your family isn't totally exhausted yet, you must go hiking!! We found some of the most beautiful trails at the Wasatch Mountain State Park.  We even saw a deer on the Huber Grove Trail, and I escaped each morning to catch the sunrise from the State Park (which I could walk to from the Homestead!)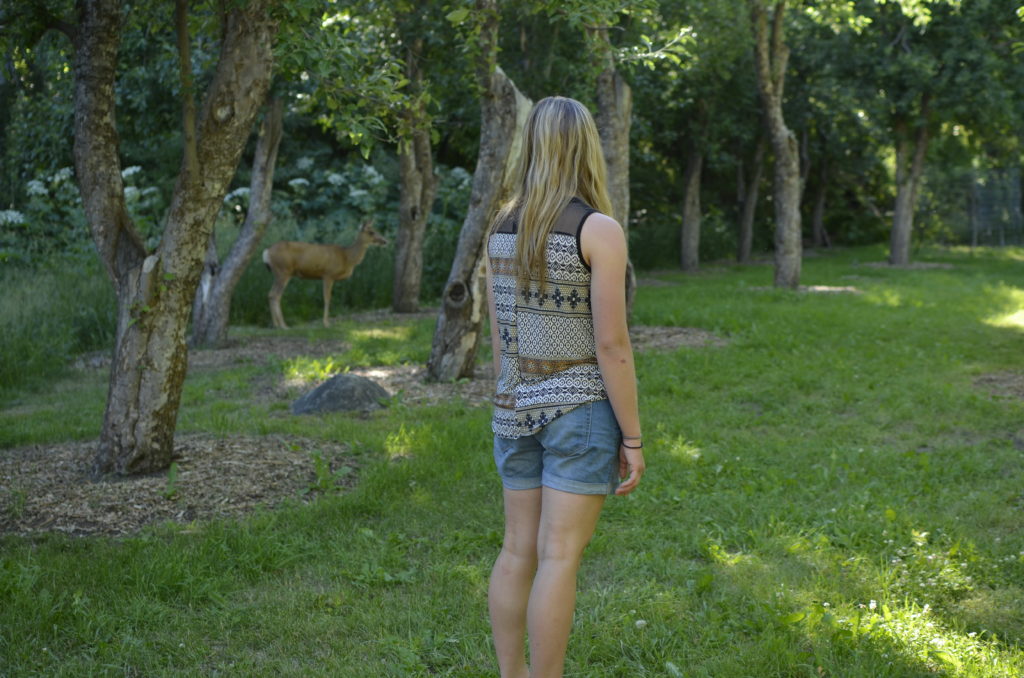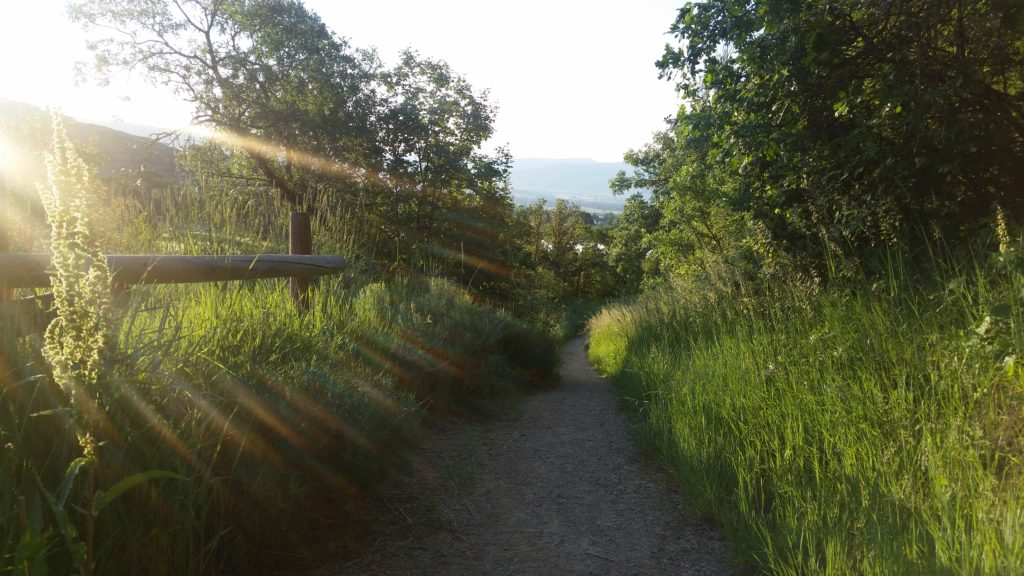 FABULOUS!  Am I right?  We love Heber Valley and can't wait to go back. I hope that you will come visit with your family as well!

This trip was organized by the Heber Valley Chamber of Commerce.  Our excursions were provided free of charge, but we definitely want to go back and do it all over again.  Share your outdoor adventures with the hashtag #kidsunplugged, and if you come to Heber, we want to see that too with #hebervalley or #heberunplugged