Things to Do in Heber Valley Utah for Active Families
If you are going to visit Utah, you can't miss Heber Valley! While it's close to Park City, Utah, so many people don't know anything about it. Heber Valley is the perfect destination for active families and people who love to be outdoors. That is why we were so excited to take 3 days and see all that Heber Valley had to offer. It was so easy to get our family unplugged for three days as the valley offers some serious fun!
My husband and I decided years ago that we while we were raising kids, we wanted to spend our money on experiences rather than things. A study from Cornell University showed happiness from possessions faded quickly, while joy from experiences actually increases, even the further away you get from the event. (article). Not only that, talking about the experiences makes you even MORE happy! (article) These experiences at Heber Valley are definitely worth the money!
Things to do in Heber Valley: Vacation Itinerary
Day 1
Biking
Check in at the Homestead Resort
The Homestead Crater
Day 2
Razor Ride through the mountain
Cascade Springs
Zipline
Food Tour
Second farm stop was Probst Preserves. They sell sugar free jams, syrups, and even ketchup! We taste tested everything and then got more to take home!
Day 3
Paddle Boarding on Jordanelle Reservoir
Aqua X Zone
our video of this activity here
Hiking
FABULOUS! Am I right? We love Heber Valley and can't wait to go back. I hope that you will come visit with your family as well!
This trip was organized by the Heber Valley Chamber of Commerce. Our excursions were provided free of charge, but we definitely want to go back and do it all over again. Share your outdoor adventures with the hashtag #kidsunplugged, and if you come to Heber, we want to see that too with #hebervalley or #heberunplugged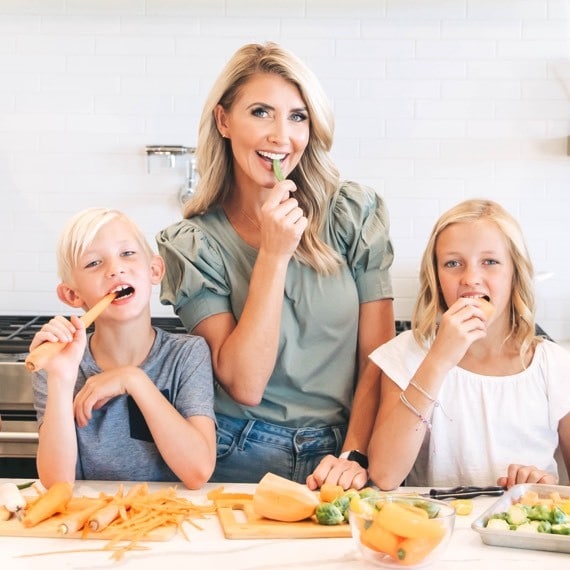 Natalie Monson
I'm a registered dietitian, mom of 4, avid lover of food and strong promoter of healthy habits. Here you will find lots of delicious recipes full of fruits and veggies, tips for getting your kids to eat better and become intuitive eaters and lots of resources for feeding your family.
Learn More about Natalie