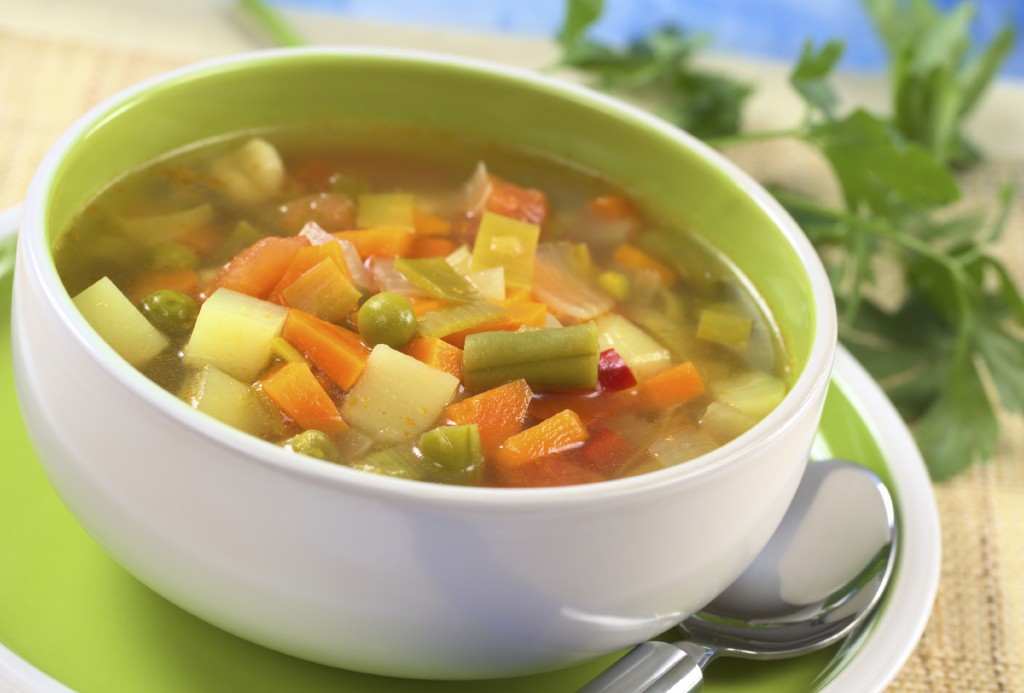 The vegetable soup for dinner last night didn't exactly bring the kids running to the dining table.  But when I told them we were eating the soup out of bowl made from bread, they literally did come running to see what I was talking about.  They were excited about their bread bowls.  We tried this recipe for Vegetable soup.
Soup is a must for my new meal weekly meal planning.  Here are ten reasons soup should be on yours.
Its economical!  Soup is one of the cheapest dinners around.
Its a great way to get extra vegetables.
It can be hassle free if you chop up your vegetables ahead of time then just assemble in a crock pot to simmer all day.
Non-cream based soups are generally lower in calories, yet more filling.
It can be them main dish, or a side.
It warms you up in the winter.
Makes a good freezer meal.  (Make a double batch and put half in the freezer.  You'll have another meal for a busy night).
Makes a great meal for a needy neighbor.  Make one soup in a huge pot, and you should have enough for two families.
Great way to add heart healthy herbs into your diet.
Great way to add beans into your diet. 1 cup a day is the goal!
Our favorite is Potato Soup. Do your kids have a favorite?