Healthy Red Snack Day – Kids Buffet
I can think of some fun reasons to have a HEALTHY RED SNACK DAY KIDS BUFFET!!
National Wear Red Day FEB 7
Valentines Day Feb 14
Canada day
But perhaps the most important reason to have a red snack buffet- Lycopene!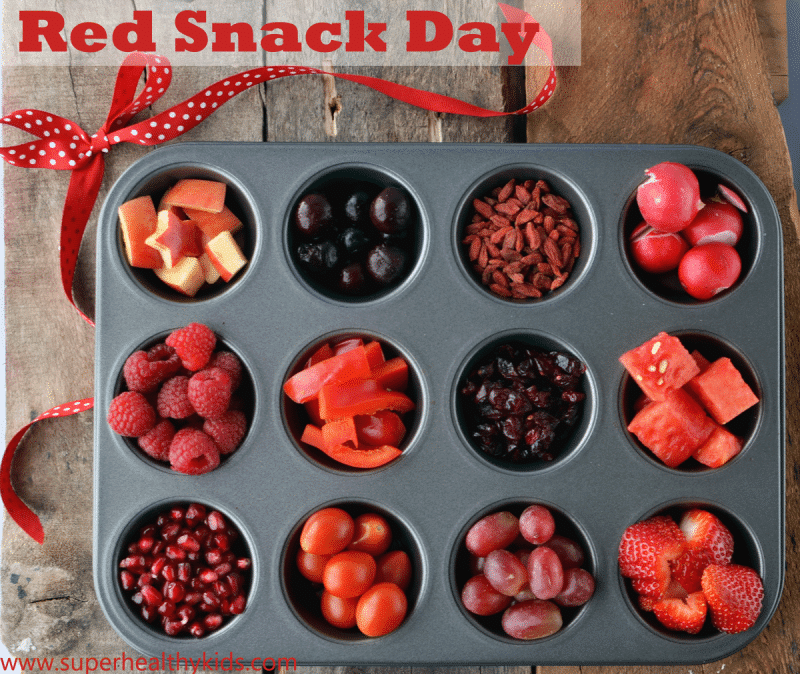 From WebMd: Many red fruits and veggies are loaded with powerful, healthy antioxidants — such as lycopene and anthocyanins — that may do everything from fight heart disease and prostate cancer to decrease the risk for stroke and macular degeneration (the leading cause of blindness in people aged 60 and older). Antioxidants soak up damaging free radicals
So, we decided to make one of those little "muffin tin meals" that were so popular just a few years back. In our muffin tin buffet, we added (starting at the top left and moving across to the right)
Red Apples
Cherries (they were frozen)
Dried Goji Berries
Radishes
Raspberries
Red Peppers
Dried Cranberries
Watermelon (not in season, so it was kind of gross)
Cherry Tomatoes
Red grapes
and strawberries! (also not in season but they tasted great!)
I left the muffin tin out on the kitchen table on Saturday, where kids were coming and going. Each time someone passed by, they chose something from the muffin tin! I watched with great satisfaction as every single thing got eaten- Even the radishes! This would definitely be a fun snack if your family is watching the big game tonight!
So, of course, we encourage 'Eating a Rainbow', but isn't it fun to just focus on one color sometimes?  Especially when that color has so many options- and the nutrients are so amazing?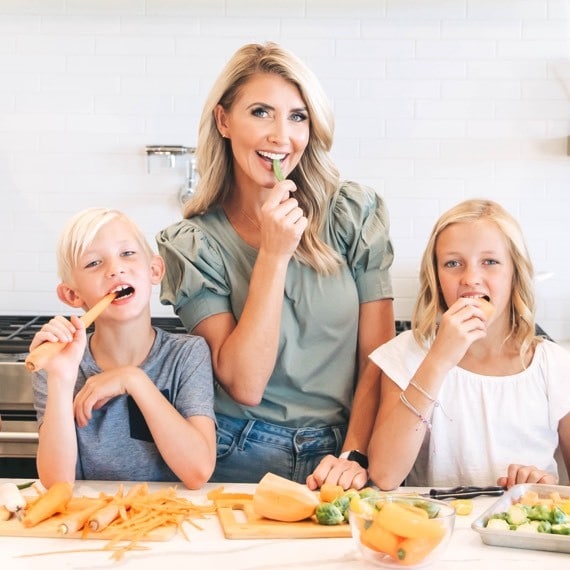 Natalie Monson
I'm a registered dietitian, mom of 4, avid lover of food and strong promoter of healthy habits. Here you will find lots of delicious recipes full of fruits and veggies, tips for getting your kids to eat better and become intuitive eaters and lots of resources for feeding your family.
Learn More about Natalie