Slow Cooker Cran-Apple Pork Roast Recipe
We love a good pork roast in the crock pot! This slow cooker cran-apple pork is a sweet pork just perfect for the holidays. Whether it's for Sunday dinner or an easy weeknight meal, throw these 6 ingredients in and you're set!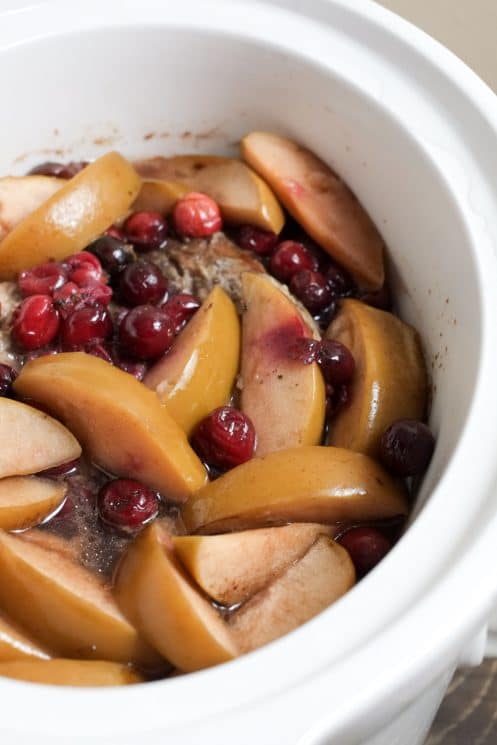 We decided to take a seasonal spin on the traditional slow cooker pork and make it sweet with cranberries and apples. Add a little cinnamon and sugar and you've got a recipe for success. It smells and tastes fresh and festive.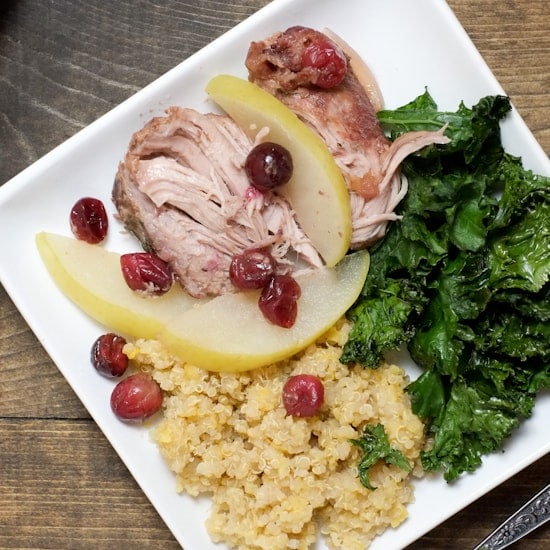 How to make slow cooker pork with cranberries and apples
Start by greasing your slow cooker and chopping your apples into roughly 1-inch slices. Add your pork roast to the crock pot.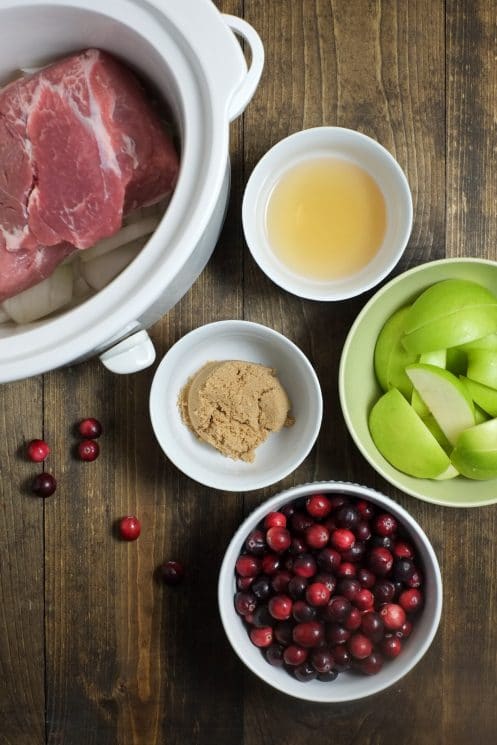 Layer on cranberries, sliced apples, brown sugar, and cinnamon. Pour apple juice over everything and set your slow cooker. You can either do 7-8 hours on low or 4-5 hours on high. I've tried both and had success.
Now sit and enjoy an almost finished dinner and the festive fragrances filling the air. You'll know the roast is done when it pulls apart easily when you stick a fork in it.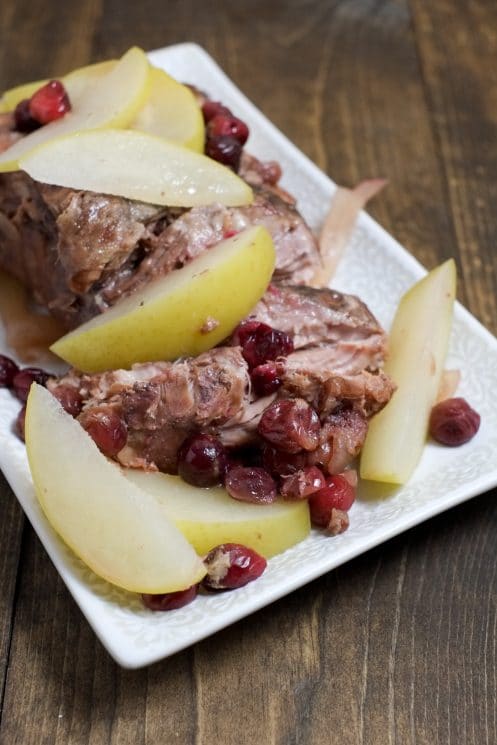 Notes and Variations on cran-apple pork
I made a version of this with a chopped onion on the bottom (which you can see if you look at the pictures closely), but I actually prefer it best without. And it's easier – less chopping! But if you want to try it, be my guest.
I used granny smith apples because they hold up well for baking, but other types of apples work too. There are literally hundreds of apple varieties and each has subtle differences, so each would make a slightly unique cran-apple pork roast. Let us know what you try!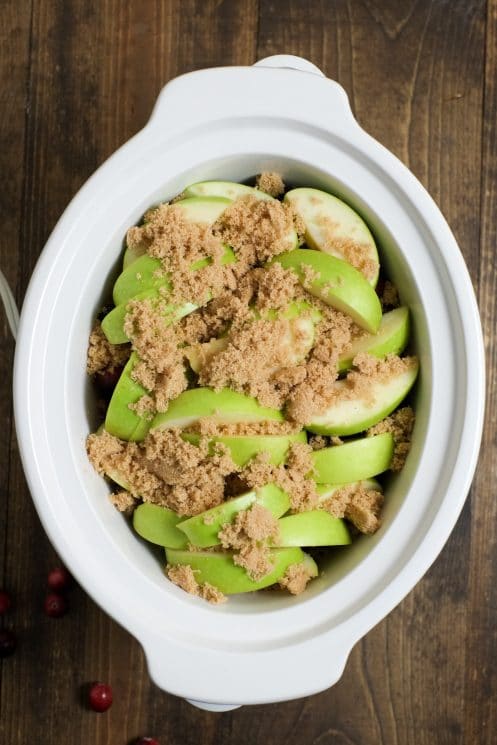 The apples in the crock pot will mostly disintigrate as they flavor the pork. So, if you would like to pair the roast with apples, I suggest boiling or sauteing some right before mealtime and serving with the pork. Even sprinkle with extra cinnamon – yum!
I considered using apple cider instead of apple juice. I think it would be extra delicious! But apple juice is more common around the house so it makes for a better base recipe. You can also use chicken broth in a pinch, the pork just won't turn out quite as sweet.
Also, if you're a fan of cranberry sauce and have some extras on hand – throw them in. The cranberry sauce would make the roast extra zesty and festive! Plus, what else do you do with leftover cranberry sauce?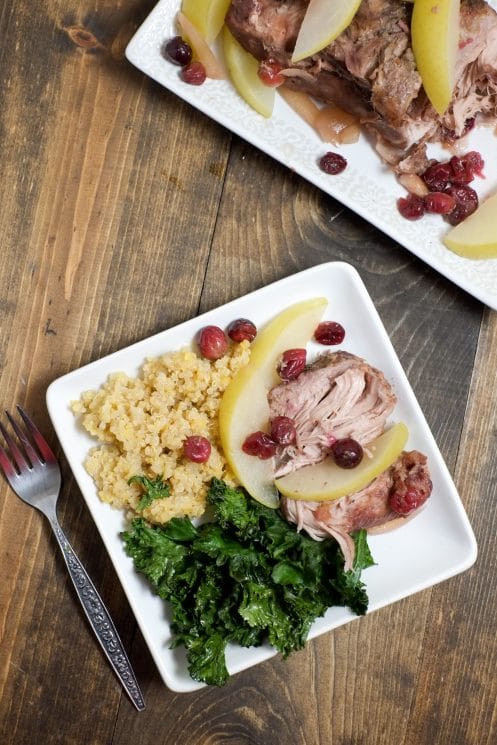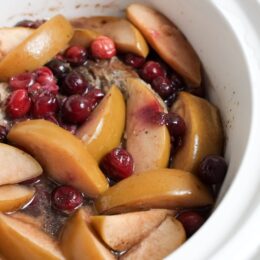 Ingredients
2

pound

pork roast

1 1/2

cup, whole

cranberries, raw

2

medium

apple

1/2

cup

apple juice

1/3

cup packed

brown sugar

1

teaspoon

cinnamon
Instructions
Chop apple into 1-inch slices.

Grease slow cooker and add pork roast. Layer on cranberries, apples, brown sugar, and cinnamon. Pour apple juice on top.

Turn crockpot on LOW for 7-8 hours or HIGH for 4-5 hours, until roast is tender and begins to fall apart when you put a fork in it.