Dairy Free Chocolate Peanut Butter Protein Shake
This thick and creamy Dairy Free Chocolate Peanut Butter Protein Shake is great to refuel your kids after a long day at school, sports game or even in addition to a meal! We loved partnering with Ripple to create this delicious and healthy recipe for you.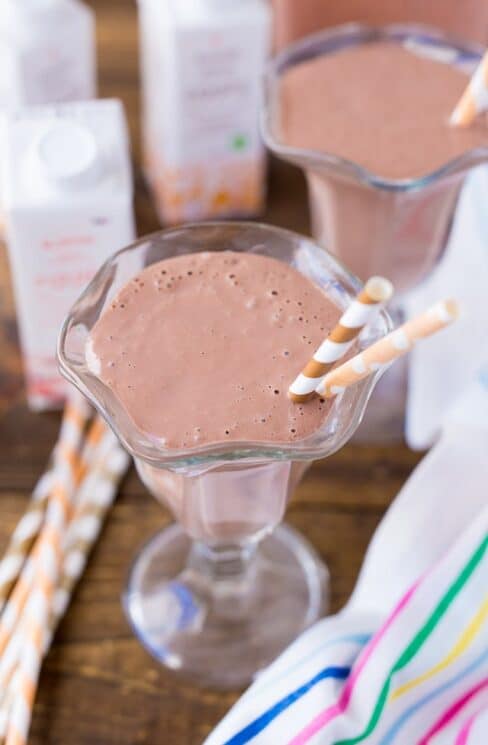 The Secret Ingredient for Protein in Shakes
The answer may surprise you… and there are actually two secret ingredients.
#1 Milk. But not just any milk. A lot of dairy free milk has very little protein, which is why we love, love Ripple milk. It uses a plant-based pea protein and gives you as much protein as cow's milk. Some other non-dairy milks like almond, coconut or cashew milk provide almost NO protein!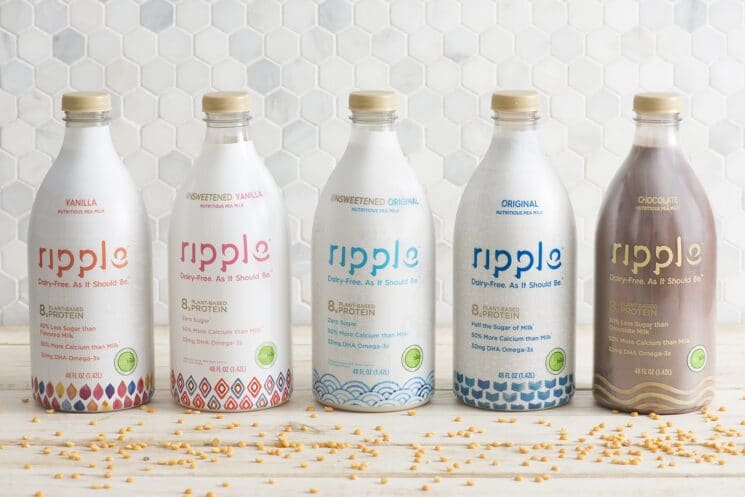 #2 Tofu. It is a great way to get protein and thicken your shake without having to add ice! This recipe calls for silken tofu, and it comes in a little container and was so easy to use!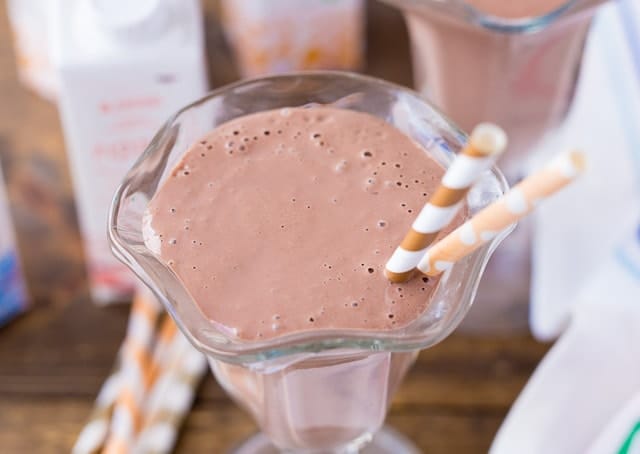 I used just one of these Ripple cartons to make two small shakes! You can use any of the flavors…original, vanilla (unsweetened or sweetened) or chocolate. Ripple milk also comes in a 48 oz size for the fridge. It's a perfect treat after a soccer game with the protein their body needs to recover. If your kids have a peanut allergy, swap out the peanut butter for almond butter, cashew butter or even sunbutter!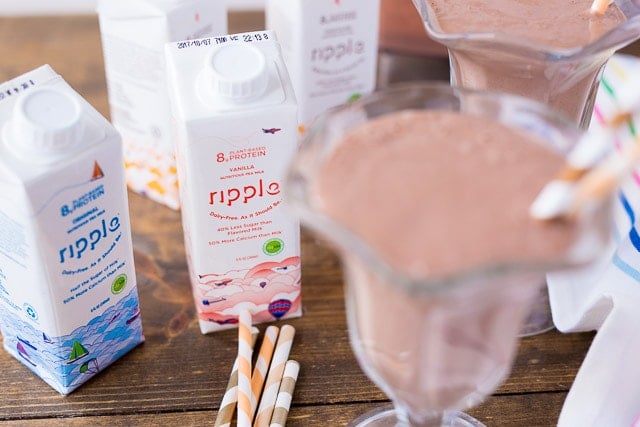 Serve it in a variety of ways
This Dairy Free Chocolate Peanut Butter Protein Shake can be really versatile just by the glass you serve it in. We served ours in milkshake glasses which makes for a fun dessert for kids. They totally look and taste like a chocolate milkshake! If you wanted to serve it as a recovery protein drink for your kids after a sports game, you could put it in a shaker bottle. If you served it for breakfast as a power packed smoothie, you could put it in a regular cup with a fat straw.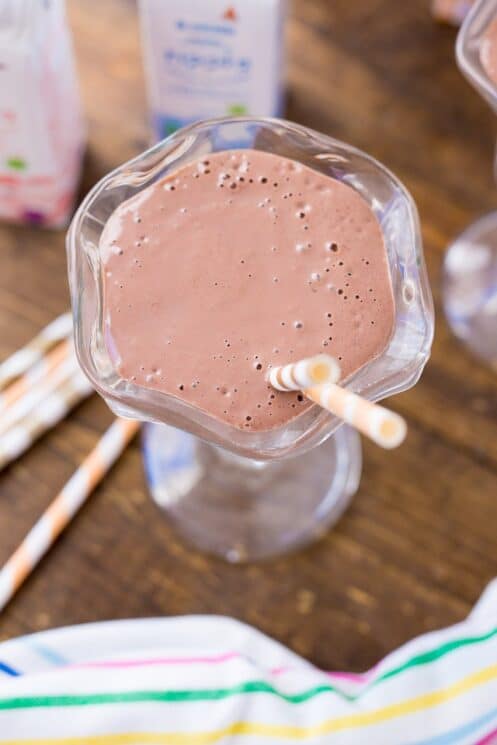 Plant-Based Diet
There are a lot of benefits from a plant based diet……….to name a few: prevention of chronic disease, improved skin, supports good gut healthy, and makes weight control easier! One way to incorporate a more plant based diet into your lifestyle is to include a non-dairy milk in your diet. This is one reason we love that there is a non-dairy milk like Ripple. It is made from the yellow pea – who knew there was such a thing?? And isn't it pretty??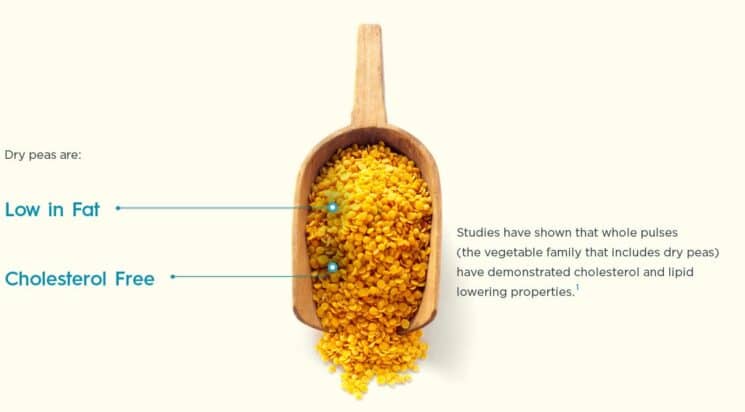 Because peas are such a great source of protein, it makes a milk that is a great source of protein. Ripple milk has other really great qualities also. It has 1/2 the sugar of dairy milk, is low in saturated fat, and is packed with calcium and vitamin D. We feel totally great about giving it to our littles!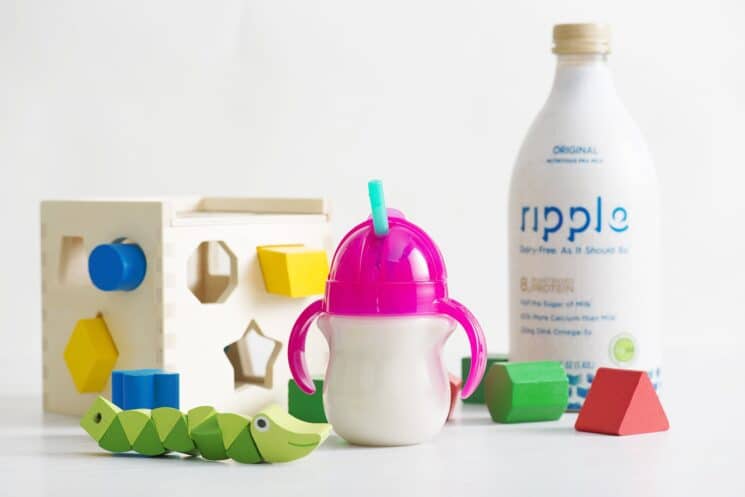 So when you feel like your kids need an extra boost, try making this homemade protein shake using Ripple milk!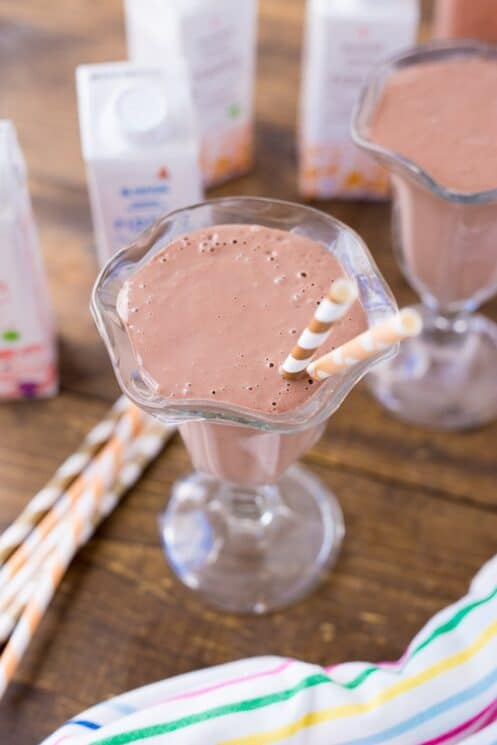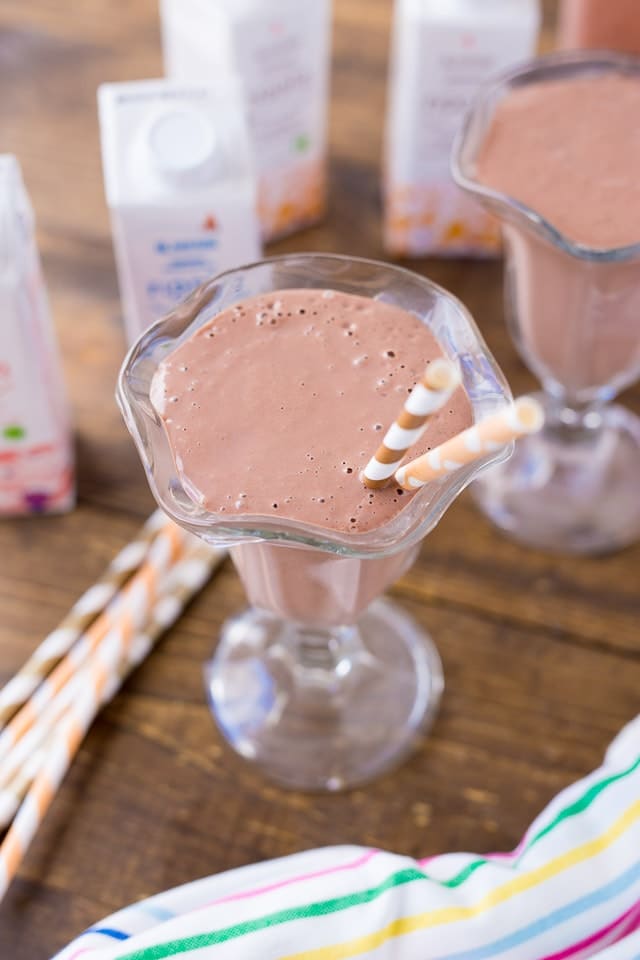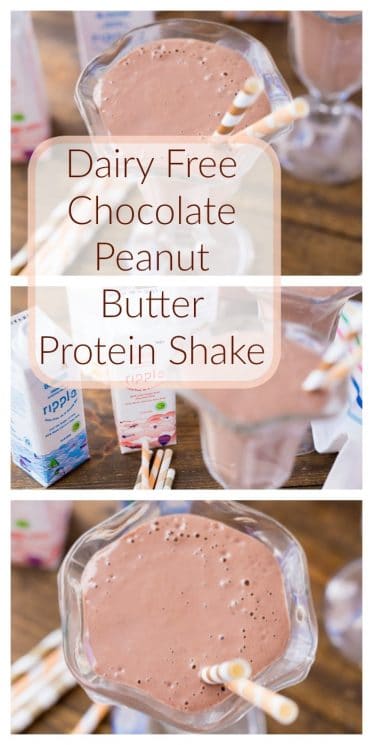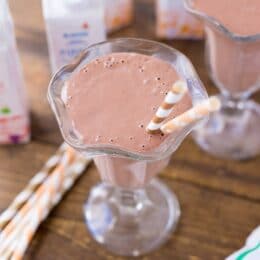 Ingredients
8

ounce

Ripple Milk

1/2

cup

Tofu, soft

2

tablespoon

peanut butter, all-natural

1

tablespoon

chia seeds

2

tablespoon

cocoa powder, unsweetened

2

tablespoon

honey
Instructions
Place Ripple Milk (any flavor will work great), tofu, peanut butter, chia seeds, cocoa powder and honey in a blender and blend until smooth.

Serve!