Chocolate Chip Macaroons are vegan, gluten free, refined sugar free and can be made raw. They are a healthier alternative to the traditional macaroon cookie!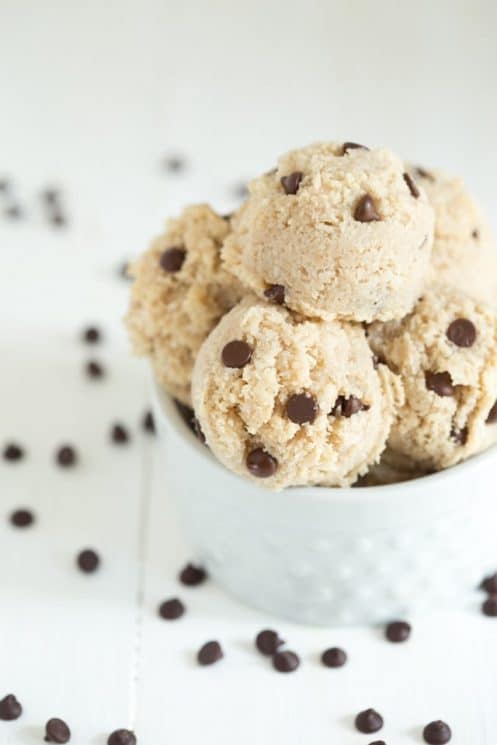 Hi everyone! I'm Ashley from Spoonful of Flavor and I am excited to share one of my favorite treats with you today. Have you ever had a macaroon? Have you ever had a chocolate chip macaroon? These little cookies are one of my all-time favorite cookies. They are a great healthier alternative to chocolate chip cookies and I could even argue that they are better than chocolate chip cookies. The combination of ingredients creates a creamy texture and cookie dough flavor. They are baked at a low temperature or can be dehydrated to make them completely raw. Kids and adults love these little cookies and I hope that you will too!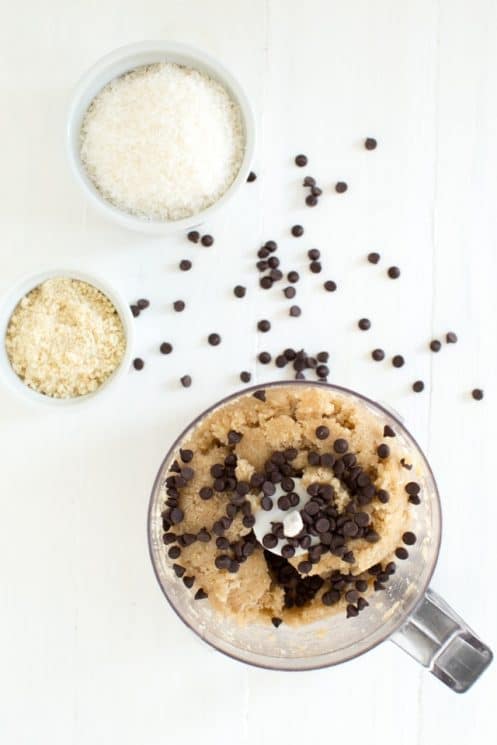 Inspired by one of my first macaroon recipes, these cookies are easy to make and use only a few simple ingredients. I'll let you in on a little secret that is the best thing about these cookies. You can eat the raw dough! Because these cookies are made with unsweetened coconut, almond flour, maple syrup, coconut oil, vanilla extract and chocolate chips, you don't have to worry about any raw eggs like you would in standard chocolate chip cookies. And let me tell you, this dough is better than any chocolate chip cookie dough that you have ever tasted.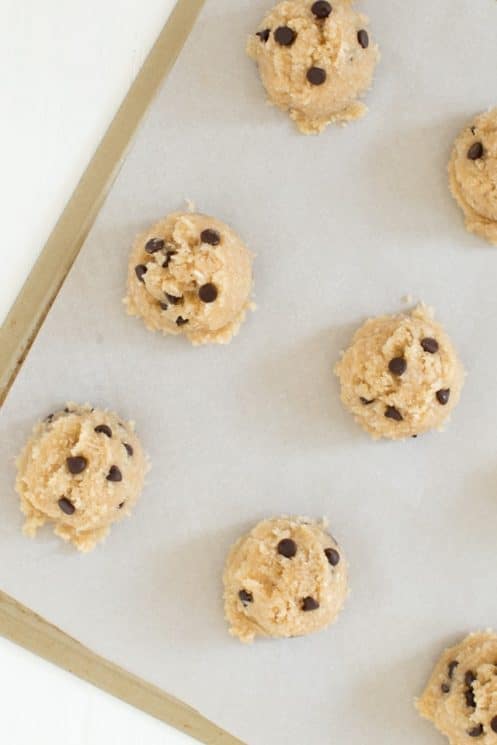 The coconut oil adds a subtle creamy consistency to the cookies. The maple syrup adds the perfect amount of natural sweet flavor. Don't forget the chocolate chips because they are the best part!
Here are a few tips for making Chocolate Chip Macaroons:
You can use regular semi-sweet chocolate chips or use dairy free chocolate chips to make them vegan friendly.
The cookies will soften slightly at room temperature. Keep them chilled in the refrigerator until just prior to serving. Because you bake these at a lower temperature these cookies will not harden like a standard cookie so chilling is essential.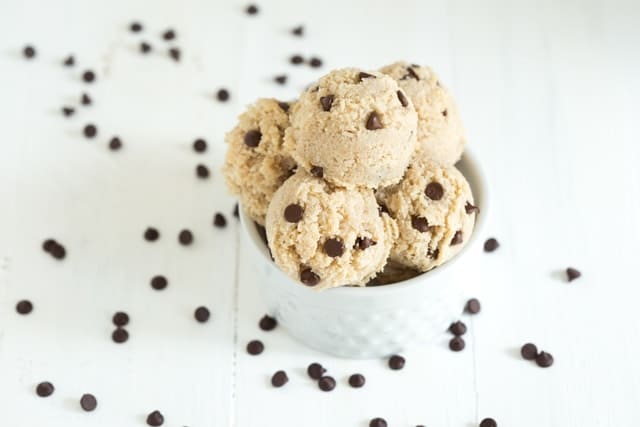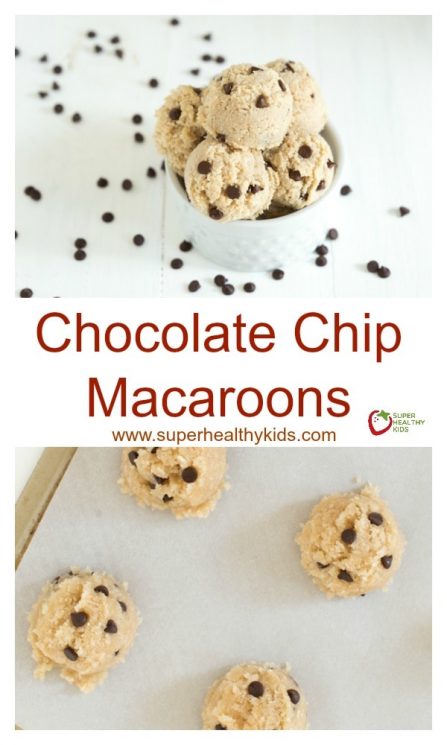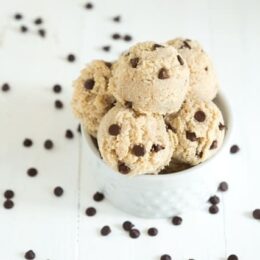 Ingredients
1 1/2

cup

coconut flakes

2/3

cup

flour, almond

1/4

cup

maple syrup, pure

3

tablespoon

coconut oil

1/2

teaspoon

vanilla extract

3

tablespoon

chocolate chips, semisweet
Instructions
 Preheat oven to 200 degrees F.

Line a cookie sheet with parchment paper or a silicone baking mat.

Add the coconut, almond flour, maple syrup, coconut oil and vanilla extract to a food processor. Pulse until well blended and the mixture starts to clump. Gently fold in the chocolate chips with a spoon.

Using a one inch cookie scoop, pack the mixture into the scoop and place cookie on cookie sheet. Bake in oven for 10 minutes. Turn off oven but leave the cookies inside for 15 additional minutes.

Remove from oven and let cool completely. Store them in an airtight container in the fridge for up to 10 days.