50+ Healthy and Festive Halloween Kids Food Ideas
What's cooking in your cauldron this Halloween? Let a few of these healthy Halloween kids food ideas creep onto your treat list!
We love Halloween season. But the candy overload is real! And it's not just trick-or-treating… it seems like kids are getting candy at EVERY Halloween-themed event leading up to the big night.
If you wish you could curb the sweets without spoiling the fun, this roundup is for you. Make your contribution to the class party or your next at-home spooky celebrations candy-free!
Scroll down for our list of 50+ fabulous Halloween-themed treats that nourish your kids' bodies as much as they inspire their imaginations.
This list is divided up into sweets, savory recipes, and non-food treats so you can find just the right one for your tastes. Enjoy!
Healthy Halloween Ideas (Sweet)
Harry Potter-Inspired Pumpkin Pasties
Halloween Mummy Applesauce Pouches by See Vanessa Craft
Pumpkin roll-out cookies (with beans and coconut sugar)
Silly Apple Bites from Fork and Beans
Halloween Ghost Fruit Kabobs by Katrina's Paperie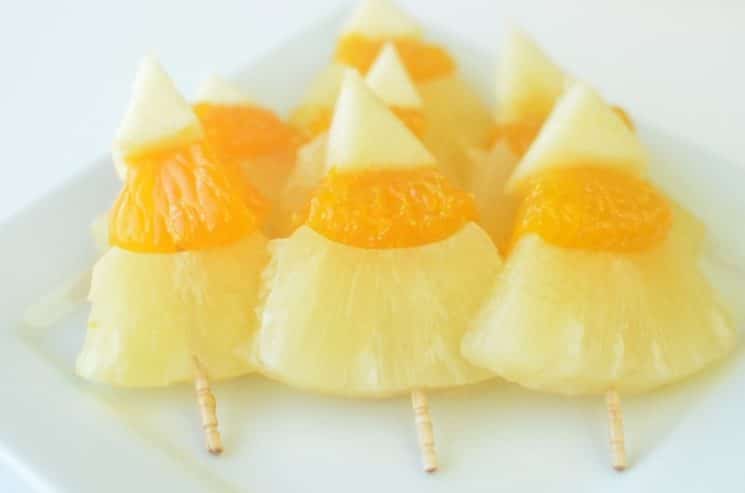 Halloween Fruits Sticks and Dip
Applesauce Monsters from The Nerd Wife
School approved Frankenstein from Sparkles to Sprinkles
Mummy Raisin Boxes from C.R.A.F.T.
Candy Corn Fruit Cocktail from Family Fresh Meals
Tangerine Pumpkins and Banana Ghosts from Flo and Grace
Frankenstein Smoothie Bowl from Healthy Little Foodies
Jack-o-Lantern Oranges from Armelle
Apple Mummies from Two Healthy Kitchens
Healthy Halloween Ideas (Savory)
Bell Pepper Jack-o-Lantern Veggies with Ranch Dip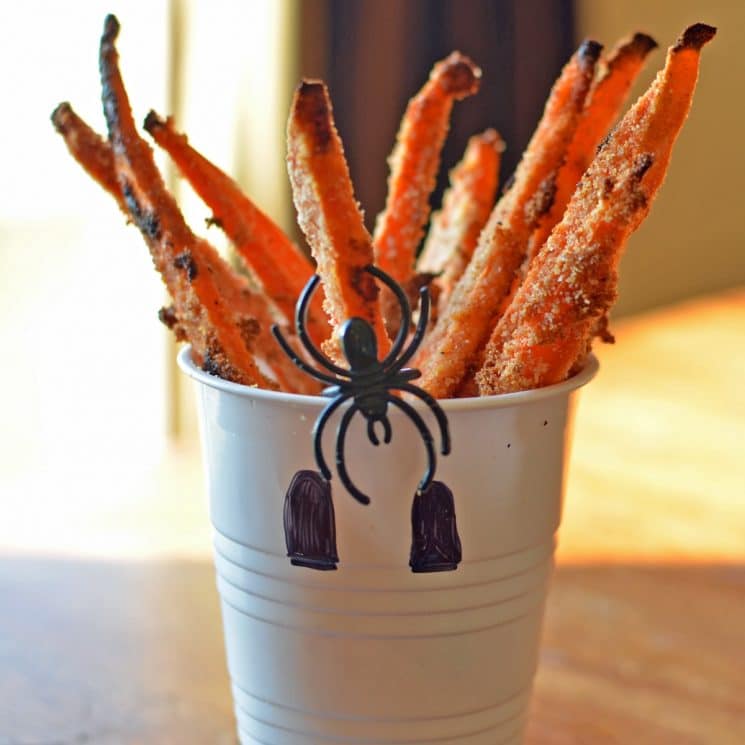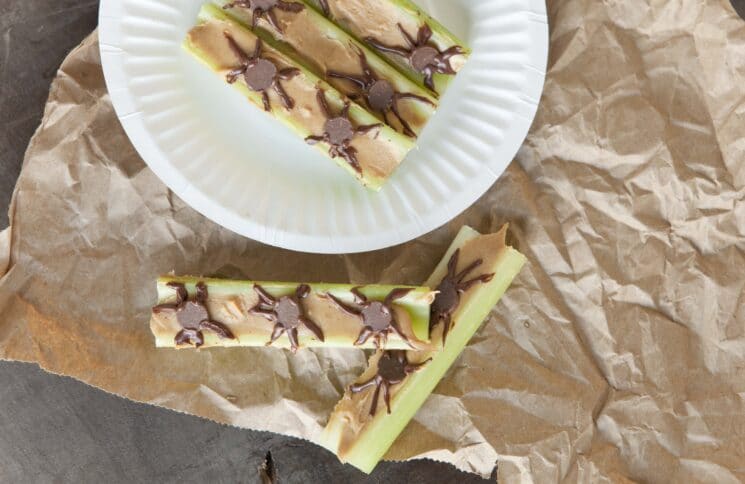 Spooky Black Bean Hummus from Fat Free Vegan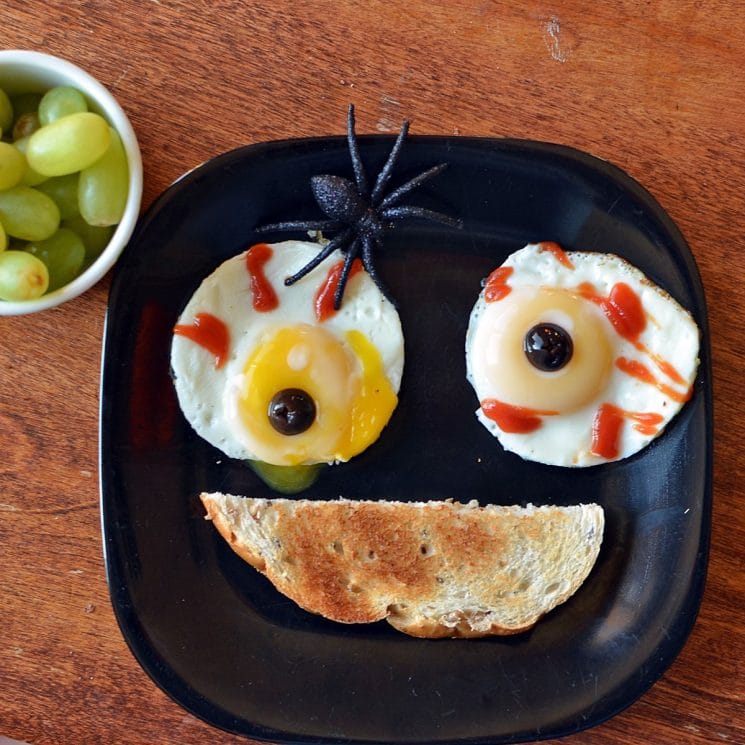 Mini Spider Pizzas from Recipe Runner
Halloween Guacamonsters from Fork and Beans
Spooky Spider Deviled Eggs by Food.com
Jack-o-Lantern Quesadillas by Eat Drink Love
Roasted Red Pepper Deviled Eggs
Mummy Toast from Listotic
Healthy Halloween Favors (Non-Food)
Halloween stamps
Coloring sheet and a few crayons in a goodie bag
Glow sticks, wands, necklaces, bracelets
Bubbles
Tattoos
Slap bracelets
Mini coloring book or activity book
Playdough. You can make homemade playdough or buy it in small containers.
Halloween stencils
Bookmarks
Halloween pencils (or scented pencils) and erasers