Raw Food Day! Jicama (Hick-u-mu)
The best thing about the raw food movement, is the simpleness of food prep! If you can use a knife or a blender, you can do raw food.
I went to a raw foods class at my local health food store last week, and they made for us some Jicama fries. I thought they were pretty tasty. I was excited for my kids to try them, but I guess they weren't as excited as I was. They were actually pretty stubborn.
"I want my fries cooked
"They aren't french fries! They are different. Its from a Jicama, not a potato".
"I only like fries from potatoes".
You know the drill. So maybe call them something other than fries, so they are judged on their own goodness, and not by comparison to the familiar.
But once again, I like to share anyway, for all you RAW-some parents out there who have kids a little more compliant than mine.
The raw food teachers used a fry slicer to cut their jicama up, but mine just must not be sharp enough. It was so much easier to just use a knife.
After Jicama was sliced we added to a bowl and mixed with
olive oil
salt
garlic powder
and wa-la! No cooking, just coated with seasonings and done. We ate our fries with some black bean burgers. The friends I went to the class with thought they were great. You can decide! Let me know if you OR your kids like them.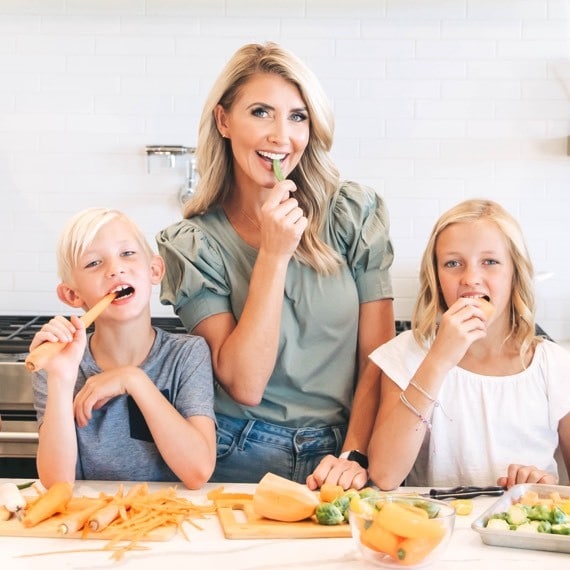 Natalie Monson
I'm a registered dietitian, mom of 4, avid lover of food and strong promoter of healthy habits. Here you will find lots of delicious recipes full of fruits and veggies, tips for getting your kids to eat better and become intuitive eaters and lots of resources for feeding your family.
Learn More about Natalie