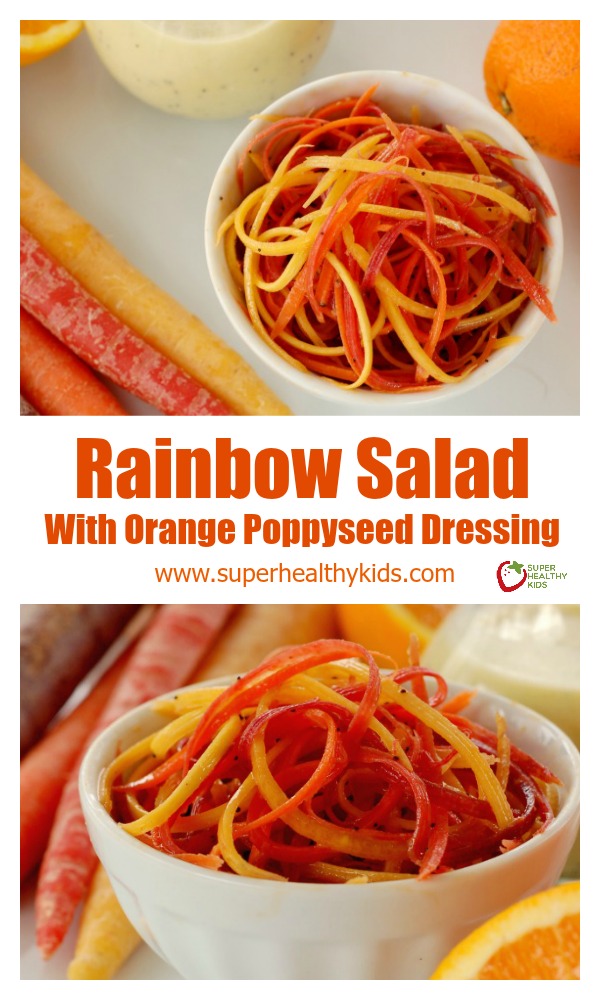 Who said carrots have to only be orange?! Carrots come in every color of the rainbow, and when you dress up this rainbow salad with orange poppyseed dressing, your kitchen is sure to pop with color and the kids will come running back for more!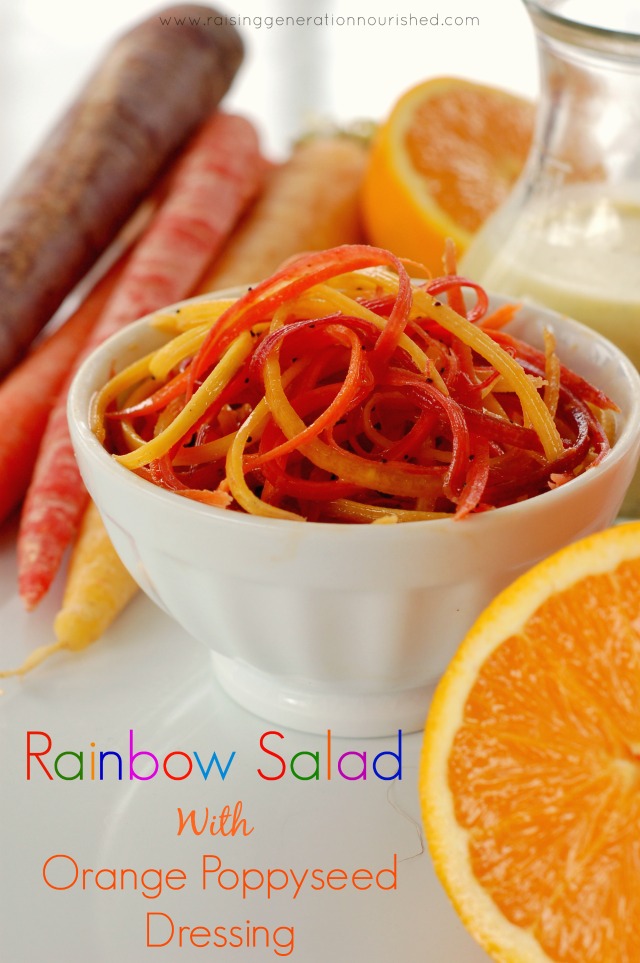 How do we get the kids to eat more veggies??
Make it colorful – and taste good!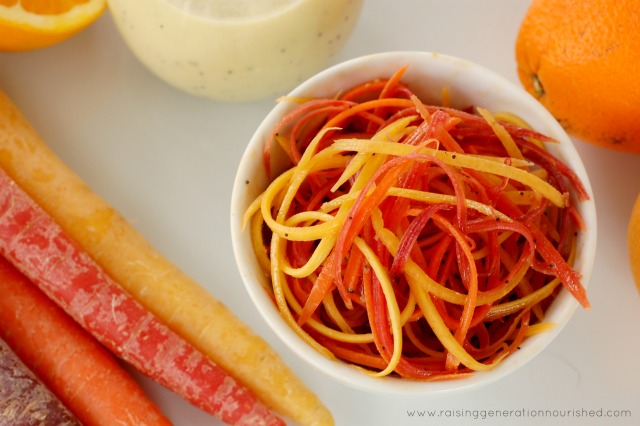 I love when I can find these multicolored carrots at our market – these are not food dyed or franken-carrots! This is exactly how nature made them, and they really are as colorful as the rainbow!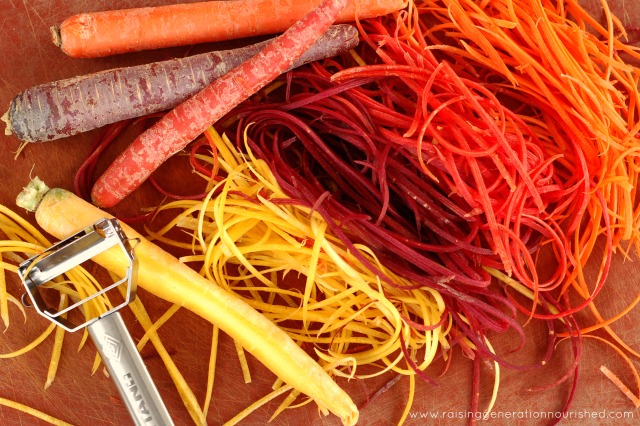 The variety of colors mean you are getting more than just the beta carotene of orange carrots (which is still good!). Lycopene and antioxidant rich anthocyanins pack a punch in the red and purple carrots too!
Orange poppyseed dressing is my favorite way to dress up this salad, but if you think the kids will be hesitant with anything other than Ranch or other "familiar" flavors, you can hop over to my 5 minute homemade popular store bought dressings and try that too. Sprinkle in a few raisins if you think that might sweeten the deal too!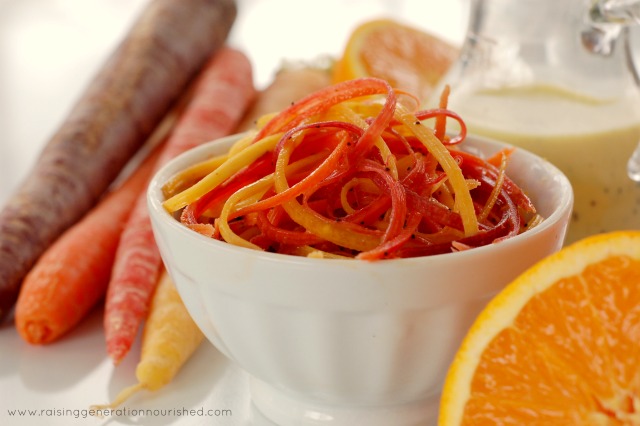 Renee blogs at Raising Generation Nourished, and with 3 girls ages 5 and under, she is passionate about raising the next generation of kids with a better understanding where their food comes from and how food affects their bodies.