Choosing the Best Breakfast Cereal for your Kids
Many of you know our families affinity for cereal! Although I plan many different breakfast ideas during the week, many mornings, we default to cereal. Actually, even if I make something.. like pancakes, or waffles, or whatever, Nathan will ALSO eat cereal! He's full throttle into the "Eat everything in sight because I'm growing" phase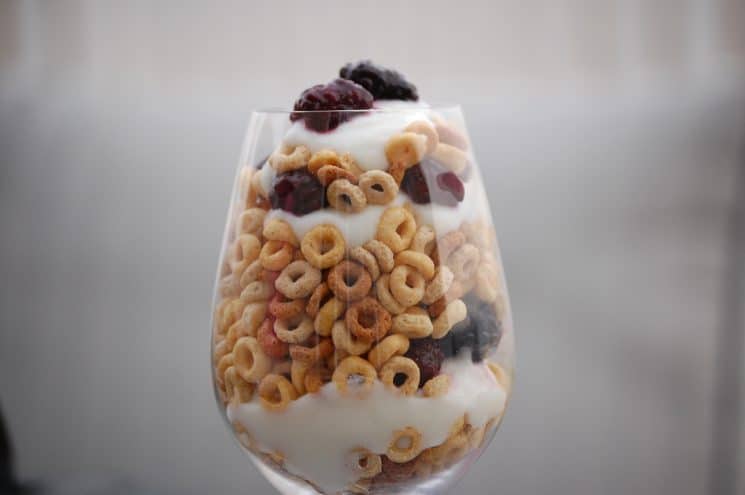 There are three things worth considering when choosing a store bought cereal.
Amount of sugar (look for cereals with less than 4 grams or 1 tsp per serving)

Amount of fiber

Kids need 5 grams plus their age in an entire day. So let this number be determined by how many other fiber sources there are.  I like cereals with 3 or more grams of fiber per serving.
Presence of whole grains (look for the words whole grain.  If it doesn't say Whole grain, it is NOT whole grain! )
Each is important, and may differ depending on your priorities.
What we choose: Our priority is low sugar because I feel like we get enough fiber and whole grains from other sources. We buy lots of Cheerios and my kids love to put plain yogurt and fruit on top rather than milk.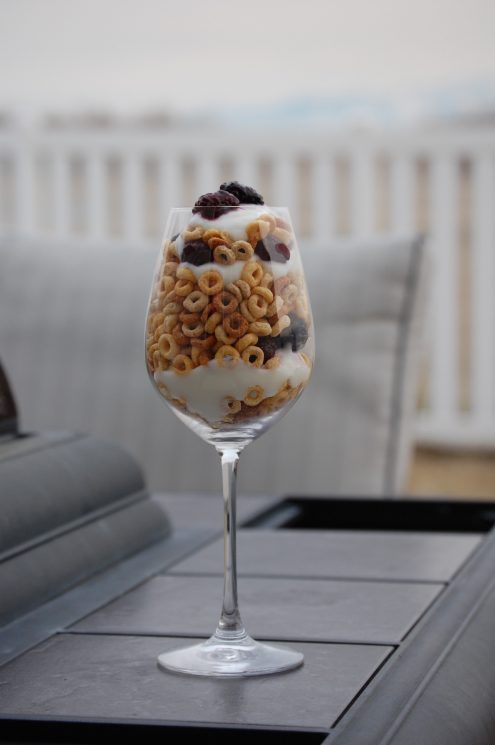 A letter I received from the General Mills folks stated 75 % of kids do not get the recommended levels of Vitamin D and calcium. They have added this to some of their cereals including Kix. At about 100 calories per serving, they can provide at least 10 of the vital nutrients.
So bottom line is read your labels!! Look for less than 4 grams of sugar, and as much fiber and nutrients you can stuff into your little kids cereal bowls.
Making cereal delicious:
Make Cereal Parfait (as pictured). Cereal, yogurt, berries.
Make cereal bars. ( I actually have a "power bar" recipe that uses cereal I'll have to dig out)
Sprinkle soaked wheat on top of cereal
Using chocolate milk or other flavored milk
Used crushed cereal to add to muffin recipes
Do you have other ways your kids like cereal?