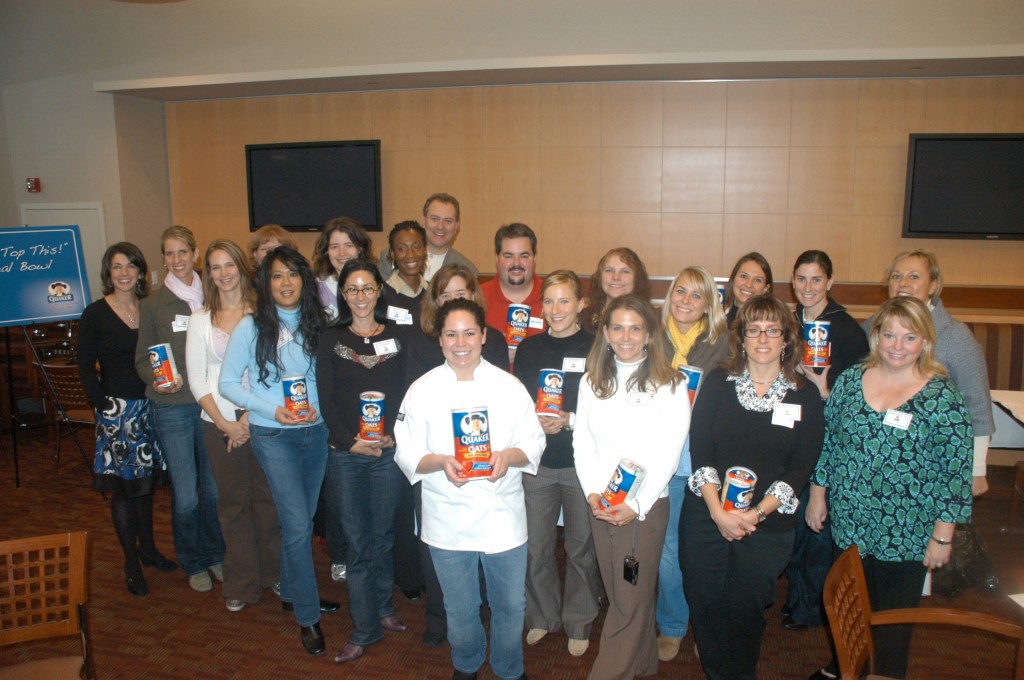 I was thrilled when Stephanie Izard created an Oat Pancake recipe for our Quaker weekend, but even more thrilled when she made syrup with juice and honey! I've been trying to figure out a syrup solution forever and I'm totally on the honey bandwagon right now.  So it was great timing.
Here is her recipe we were able to share with you.
Here is a coupon, compliments of Quaker for all our blog readers.
Lastly, I've got one week to come up with a winning bowl of oatmeal recipe.  Among the bloggers at the Living Proof Weekend, the best bowl of oats gets tickets for two to Colorado during the Quaker Oatmeal Festival!  Plus 2 day ski-pass and food all included. I'm going back through your comments and eating oats every morning trying to find the perfect recipe. Any more ideas are welcome!
PANCAKESIngredients
3 bananas
1/2 c milk
1/2 t vanilla
1/2 c ground oats
3/4 c oats
1/2 c whole wheat flour
1/4 t salt
2 t baking powder
2 egg whites, whipped to soft peaks
sliced banana for garnish
Directions
Blend bananas and milk together in blender.
Transfer to bowl and stir in vanilla, oats, flour, baking powder and salt.
Fold in egg whites.
Spray nonstick griddle with pan spray and heat over medium heat.
Add in a few spoonfuls of batter, leaving room for when they expand.
Cook on each side until lightly browned.
To serve, top with banana slices and drizzle with pomegranate syrup.
SYRUP
Ingredients
1 c pomegranate juice
2 T honey
Directions
In non reactive sauce pot, reduce until thickened.