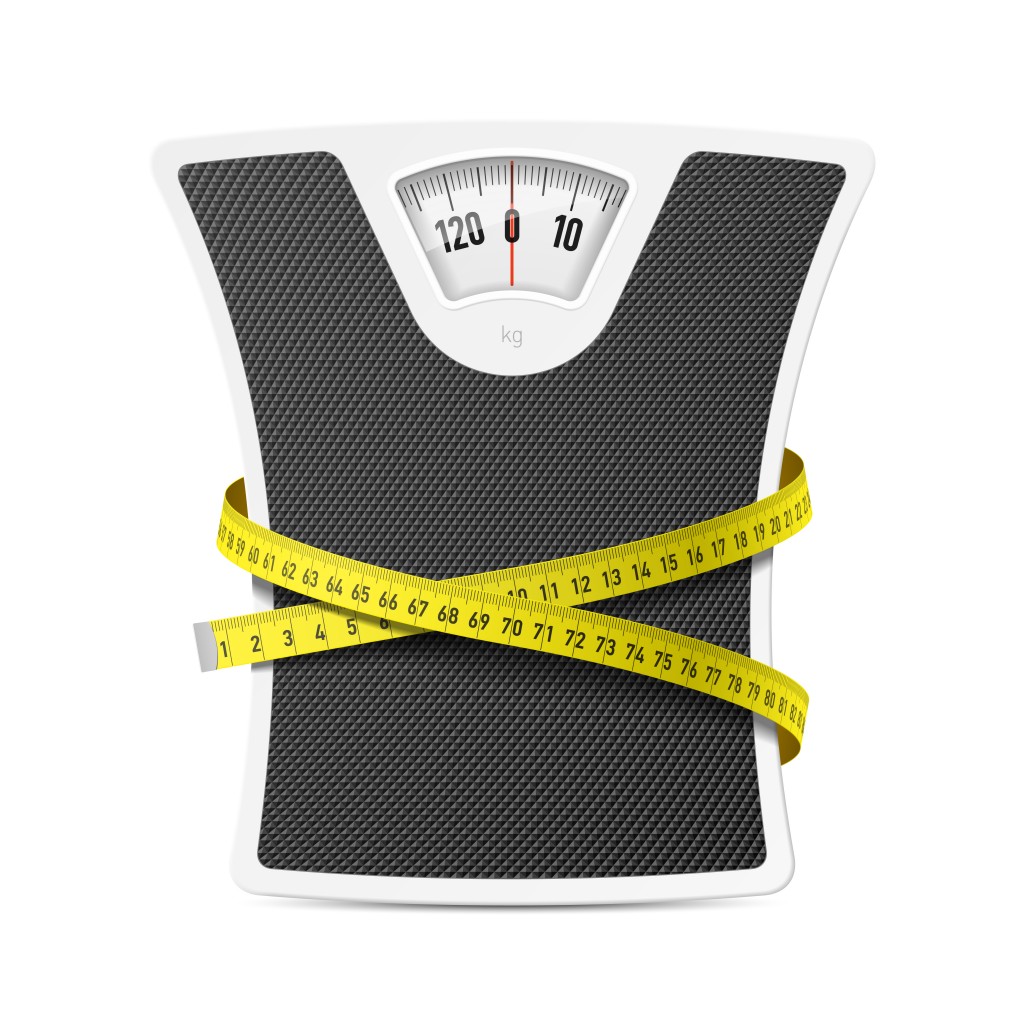 It should not be alarming to hear that in the US, 1 out of 3 children and a third of adults are considered overweight or obese.  Again, it should not come as a surprise to hear that with an increase in weight there is an increase in:
coronary heart disease
Type 2 diabetes (a large scale issue in and of itself!)
cancers
hypertension
stroke
high levels of total cholesterol and triglycerides
liver and gall bladder disease
sleep apnea and respiratory problems
osteoarthritis
gynecological problems
Just pause for a moment here.  Read the list above and really allow yourself to think: are you, or anyone in your immediate family already dealing with any of these health issues? Have you seen them struggle with doctors, medical bills, frustrations of not wanting to hear about another fad diet that could help strip the weight? I know that it is frustrating because I have counseled these types of patients in the hospital.  The hospital is the last place you want to be when dealing with these diseases because, by that point, the problem has already scaled to a more serious health issue.
Where do we draw the line when it comes to our children and their weight?
I have personally been on the opposite side of the overweight/obesity spectrum.  When my daughter was a month old, our pediatrician told me he felt there could be reason to diagnose her as failure to thrive and that I may need to start offering her formula.  Being a first time mother as well as exclusively breastfeeding, I was about to kick him in the shins.  Instead of reacting on my aggravation, I firmly stated that my in-laws were short in stature as well as pointing out the obvious truth of being a smaller individual myself! At that point, they noted in her chart the facts I had offered as well as made it clear that we would closely monitor her growth.  To this day she is perfectly healthy and has been since the day we were blessed with her love.  So what is my point? Well, as a professional, I know that everyone is an individual and as a family we are an individual unit as well.  Families need to come together to help a member in need when faced with any medical condition.  It is up to the physician to address the issue of weight, and the family's responsibility to seek the assistance from professionals.  Together the right decisions can be made to formulate the best plan of action towards better health before having to deal with any repercussions that will result from being overweight or obese.
There is growing evidence showing that the weight of our children stems from as early on as conception.  There is also evidence showing that when a child is plotted on a weight-for-length at the age two, and "found to be over the 95th percentile, they are likely to continue to be overweight as both children and adolescents." (www.todaysdietitian.com and July 2010 issue of The Journal of Pediatrics).  Even earlier on, as an infant of 6 months old, who is at that 95th percentile, they are already at an increased risk of maintaining that obesity profile (85th-94th percentile is considered overweight) beyond 24 months if no particular intervention is addressed.
I firmly stand my grounds on saying that it is up to us, the parents/guardians, to work with professionals (doctors, registered dietitians and certified personal trainers) in efforts to keep our families within a healthy BMI and weight-for-length/height.  It is our responsibility as mothers, the privileged of the sexes, who carry our children for an average of nine months, to nourish ourselves in ways of ensuring that our unborn children are truly beginning their lives in the healthiest way possible.  Isn't this what you want for your loved ones?
So you have decided that you are going to seek advice.  What can we do for you as dietitians?
pantry/refrigerator makeover
grocery store tour (Yes, there are more and more dietitians working closely with grocery stores)
assist in meal planning (Super Healthy Kids!!)
educate on making the "better" choice, regardless of whether it is processed or not, a dessert or a meatless alternative
teach food prep and basic cooking skills
work directly with your physician to ensure a comprehensible healthy lifestyle plan with your child's healthy status at the forefront
…and more!
What can personal trainers do for you?
make a fitness plan based on your family's lifestyle
show you how to utilize the equipment you may already have at home
help you find the perfect fitness facility
assess short term and long term goals and help you formulate them into attainable ones
work with your dietitian and physicians
motivate you and make you and your family accountable in respect to your personal goals
…and more!
In bringing it all together, begin by admitting that there is a health risk and make it a priority to get everyone involved.  The plan should focus around the family becoming a healthy unit, with the parents taking the lead.  Begin by offering the best food choices for your family's lifestyle, keeping the childs weight, at the very least maintained, and making everyday physical activity a priority for the family.  You can rest assured, knowing that your entire family will be "fit and fabulous, forever!"
Although a sensitive topic, we would love to hear your personal experience with weight issues in your family (on either side of the spectrum).
Here are some other resources to take a look at:
Our Super Healthy Kids Facebook page
Kids and Weight Loss – from Super Healthy Kids
Partnership for a Healthier America
Academy of Nutrition and Dietetics; childhood nutrition
American Heart Association -What is Childhood Obesity
Dr. Bill Sears-Great ways to not go on a diet from America's pediatrician
Nutrition Detectives and ABC for Fitness-from Dr. David Katz
Statistics on prevalence of overweight and obese Americans CDC