My Natural Weapon Against This Year's Cough
I am a teacher. My daughter is a preschooler. And my husband works in the medical field. It probably goes without saying, but my house is pretty much a giant petri dish come cold and flu season. We are very healthy active people who do many natural things to boost the strength of our immune systems, but with our bodies being bombarded by so many germs from so many places, it is not a matter of "if" we get sick…but a matter of when. However, this year, I felt better prepared to treat my daughter's cough in a natural, healthy way when she (inevitably) came home hacking. Friends, I have found it! A natural cough syrup!
I'm an all-natural kind of lady. My family buys organic food as much as possible. I prefer a hike in the sun over an afternoon running on a treadmill in a gym. I even rock my own natural hair color because I prefer to keep chemicals in my life to a minimum. So, in past years, when my daughter came home coughing, the idea of giving her a cough syrup containing alcohol, artificial dyes, and a boat load of chemicals that I couldn't pronounce was a hard pill to swallow. But what is a momma to do? Cold mist humidifiers, a teaspoon of honey, and all the other natural tricks passed down through the generations help to a degree. However, when your little one is coughing until they are red in the face and/or keeping themselves (and you) up all night, it is tempting to do whatever you can to ease their discomfort and ensure that everyone gets a decent night's sleep. Luckily, this year, I was lucky enough to stumble upon Maty's Natural Cough Syrup.
I've been searching for an all natural cough syrup for years (years!). So, when I recently got my hands on a bottle of Maty's, I instantly flipped to inspect the ingredients. What I saw staring back at me were things like "honey, apple cider vinegar, sea salt, lemon peel, olive oil," and so on. Their entire ingredient list was stuff I could imagine kicking around my kitchen pantry. Okay, so I was feeling better now about letting my child ingest this stuff, but would it work?
I don't know about you guys, but when a cough hits my house, nighttime is (by far) the hardest time. The air is typically drier in an indoor environment and laying down causes the mucus to accumulate in one spot in your airways (I know, this is glamorous stuff we are talking about here), so it makes sense that an individual's cough is much more persistent at nighttime. So, night was going to be my real test for Maty's Natural Cough Syrup. My daughter's cough had been causing her (and my husband and me) to get a choppy night's sleep for a few days, so I was pretty hopeful (read:desperate) that Maty's would offer her some type of relief. So, after bath time, I gave my daughter the recommended dosage, crossed my fingers, and put my little girl to bed. Friends, I about kissed the cough syrup bottle when I was awoken by my alarm clock the next morning instead of a coughing child!
Okay, so Maty's is all natural and it works. But I also am kind of in love with it because you can buy an organic version of it as well! Organic is something that is pretty important to me, so the fact that I can give my child cough syrup that is in line with my family's food beliefs is a HUGE bonus. Maty's (both the all natural and organic) is made from such basic, back-to-nature ingredients that you can give it to children ages 1+, making me really wish I had known about it years ago when I was staring at the conventional bottles of cough syrup in the drug store that said "for children 4 and up". Plus, it is not one of those obscure products that you can only find online or at really specific specialty stores. Maty's is sold in many big stores (you can find a list of them on the Maty's website), making it accessible to most people.
You can try to prevent it, but sooner or later, a cough is going to make it into your house and mess with your family. A sad frustrating story, but also true. At least now, at the end of the day, you know that you have a natural way with Maty's to help ease the cough, discomfort, and help everyone get a good night's sleep….without all the funky chemicals.
Want to keep that cough at bay for as long as possible? Of course you do! Read my 8 Natural Ways to Boost Your Immune System
Taesha is a mother and teacher with a passion for healthy living. Through her site, The Natural Nurturer, Taesha aims to inspire parents and caregivers with ideas and easy wholesome recipes that are family friendly.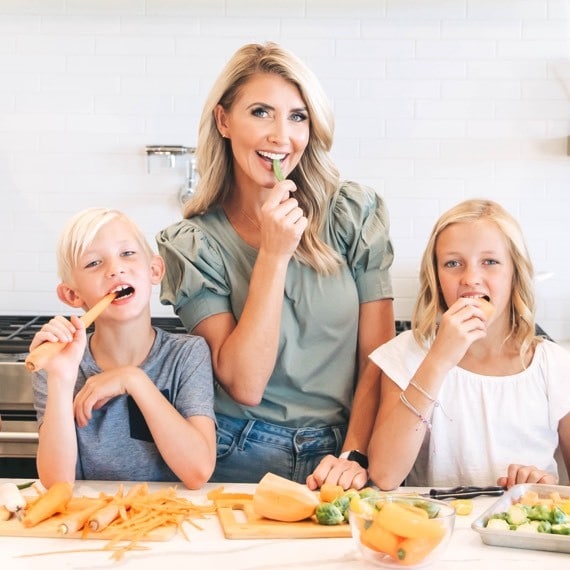 Natalie Monson
I'm a registered dietitian, mom of 4, avid lover of food and strong promoter of healthy habits. Here you will find lots of delicious recipes full of fruits and veggies, tips for getting your kids to eat better and become intuitive eaters and lots of resources for feeding your family.
Learn More about Natalie