Minimize Your Processed Food
Guest Author!
Hi! I'm Hadassah! I am a high school senior and I live in Maryland with my parents and three siblings. In school, my favorite subjects are American Sign Language and math. For college, I will be headed to the University of Pennsylvania where I plan to major in Health and Societies. In my spare time, I enjoy running, basketball, tennis and cooking. My love of cooking began when I was 8 years old; my favorite recipe to make is gnocchi from scratch with an Alfredo sauce. I am so excited to be a part of the team and to be blogging about cooking and nutrition for Super Healthy Kids
---
The goal
To increase the amounts of fruits and vegetables I eat and minimize the amount of processed food I consume.
The plan
To set a period of time during which I eat home cooked and fresh foods as much as possible. When eating store-bought food (example: bread, pasta) to look at the ingredients, make sure I recognize them all and limit the number of ingredients.
Why
I decided to try this after attending the 2014 Building a Healthier Future Summit – which is where I first learned about Super Healthy Kids! I was on a health "high" and was wondering what I could do as a high school student to make myself healthier. So I gave it a try – I told myself I would go a month without eating processed foods. That didn't quite work. I had no idea how much processed food I was eating on a daily basis until I tried to avoid it. I have always been a fan of cooking at home, but I often resort to store-bought snacks for school when I get really busy
I lasted about two weeks before I just ran out of time to be so vigilant, and stopped the "diet" – but what I found was that these two weeks had made me so much more aware of what I was eating – and when I stopped the "diet", I did not stop checking food labels!
For those of you who might say this is unhealthy, I want to clarify. When I refer to checking food labels, I only mean the ingredients – I pay significantly more attention to what the ingredients are than the calories, sugar etc. And, as opposed to many other diets, I could still have homemade cookies or cake. This is not a diet in the sense that it is designed to help you lose weight – it is designed to make you more aware of what you put into your body which hopefully will lead to healthier food choices.
You might ask what the big problem is with processed foods. Well, for me, it is the fact that so much is unknown. If you make your own bread, you control what goes in it, and more significantly, you are aware of what is in it. Processed food contains preservatives, food dyes and even some ingredients that I have never heard of before, and that I certainly would never put in something I was cooking myself.
I just stayed off of processed food again this year, and again I did not last a full month, but that's okay.
Now it's your turn! I challenge you to go without processed foods for just 1 week. Try my guidelines, use these, or make up your own. Give it a try –and if you do, comment on your experience.
Last year, I learned that many "low fat" or "reduced sugar" options contain more chemicals and preservatives and it made me question buying those options.
This year, I was amazed to discover how many ingredients are in many store-bought salad dressing, and have taken it upon myself to try to make more homemade dressings.
Now, I want to hear what you learned!
If you are ready to give it a try- check out these simple "daily menu plans" that I created with some ideas for what to eat when trying this "diet" out.
MENU IDEAS
---
DAY 1
Breakfast
Morning snack
Lunch:
make sure to get some protein in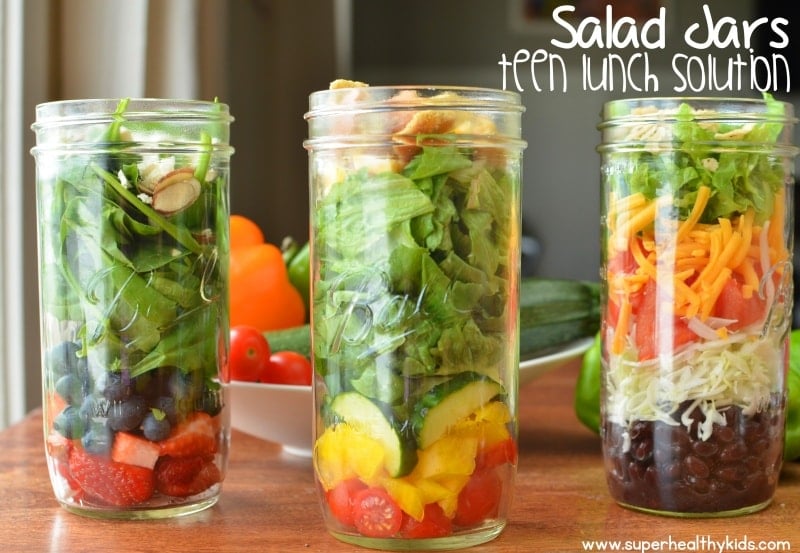 Afternoon snack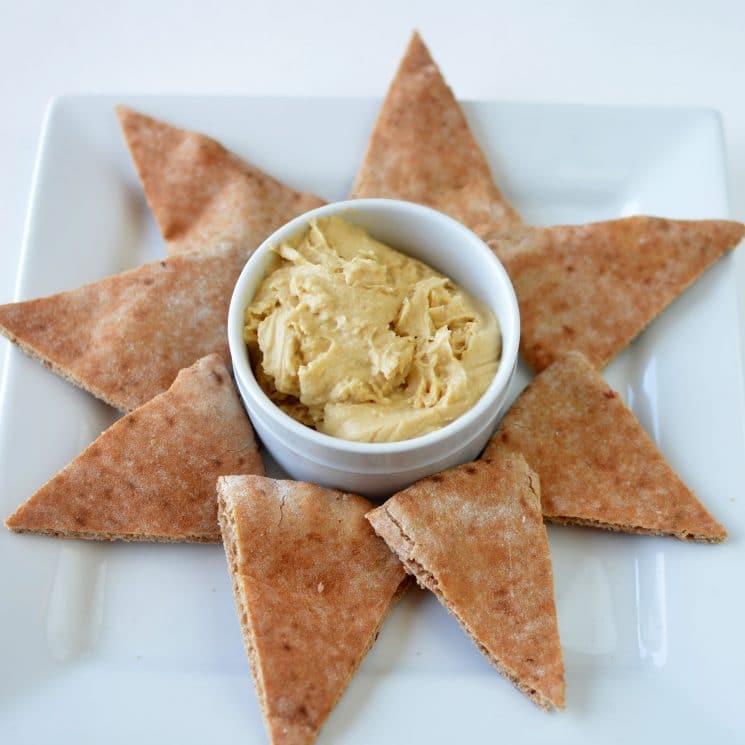 Dinner
---
DAY 2
Breakfast
Morning snack
Lunch
Afternoon snack:
Dinner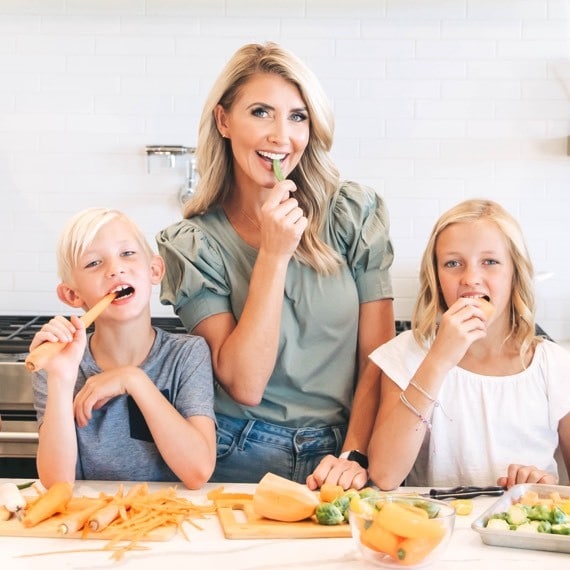 Natalie Monson
I'm a registered dietitian, mom of 4, avid lover of food and strong promoter of healthy habits. Here you will find lots of delicious recipes full of fruits and veggies, tips for getting your kids to eat better and become intuitive eaters and lots of resources for feeding your family.
Learn More about Natalie