Low Sugar Meal Plan For Kids
Is sugar really that bad for your kids? We will explore the role of sugar in your kid's diet and also have a low sugar meal plan for you!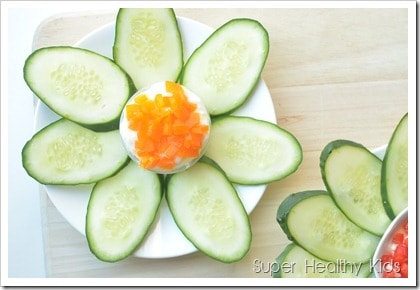 How Much Sugar is OK in your Kid's Diet?
The newest guidelines from the American Heart Association about sugar for kids, say that kids should have less than 25 grams (6 teaspoons) of added sugar daily. This is because eating foods high in added sugars throughout childhood is linked to the development of risk factors of heart disease like obesity and elevated blood pressure.
In addition, kids who eat foods loaded with added sugars tend to eat fewer foods with more nutrition like fruits, veggies, and whole grains.
Lower Sugar Meal Plan
Balancing protein, fiber and carbs in a meal plan help your kids feel full and don't leave a lot of room for added sugar! If you want to use this meal plan on our meal planning app that allows you to save the recipes, auto-create a grocery list and even shop the ingredients, check out Prepear!
| | | | | |
| --- | --- | --- | --- | --- |
| | Breakfast | Lunch | Snack | Dinner |
| Monday | Baked Eggs | Chicken and grape salad on a bed of lettuce | Hummus and pita wedges | Fish Sticks with green salad and strawberries |
| Tuesday | Vegetable Omelet | Broccoli Waldorf salad with apples, green onions, and chicken | Celery sticks filled with tuna | Chicken Marsala with mushrooms and green onions with Potato fans |
| Wednesday | Spinach Smoothie (Orange Juice, plain yogurt, spinach, and blackberries) | Quesadillas (whole wheat tortillas grilled with laughing cow cheese | Banana Ice Cream | Oriental Steak Stir fry with brown rice |
| Thursday | Apple Omelet | Whole wheat wrap with leftover steak, lettuce and avocado | Grapes and mozzarella cheese | Grilled tofu and veggies over whole wheat noodles |
| Friday | Oatmeal with cinnamon and apples | Waffle-almond butter- strawberry sandwich with chopped veggie and dip. | Mini Pepper Nachos | Chicken Kabobs with Asian Dipping Sauce |