10 Ways to Get Inspired to Meal Plan Today
On Sunday's, I was torn by the idea that I should plan my families meals for the week, followed by a deep overwhelm, imagining stacks of cookbooks that I didn't have time to peruse. Overthinking it, and making it more complicated than it needed to be, paralyzed me from doing it! I honestly spent more time dreading it, than if I would have just decided to get it done! You know you should plan your meals for the week so your family can eat a hot meal, but getting started is the hardest part! I took a cue from other areas of my life where i went for inspiration, and finally found the inspiration I needed to just make it happen. Hopefully, some of these ideas will inspire you to meal plan today as well!
1) Get inspired with pictures!
Whether I need to find inspiration to clean my house, go for a run, or cook dinner, PICTURES can usually do that for me! That's why it's #1 here in my list. If you see a picture of a dinner that you want to try, or you think your family would enjoy, you will be 10x more likely to cook it. Some places I go for inspiring pictures are:
Pinterest! The searches I do on pinterest are usually something along the lines of: Dinner recipes, healthy dinners, quick dinners, etc.
Magazines – Even in this digital age, I'm still a magazine junkie. There's something about flipping through a magazine that inspires me. I love Cooking Light & Taste of Home for meal ideas.
Cookbooks
Blogs/ websites
2) Set a timer
I don't know about you, but the time I think needs to be committed to a project PREVENTS me from getting started at all! I think to myself, Ain't no one got time for that! But the reality is, sitting down to plan your meals for the week, takes no longer than 10 minutes! If you don't believe it, set a timer. Once the timer goes off, if you aren't finished, the rest of the week can be leftovers! haha. But really, I guarantee you, it can be done in 10 minutes or less! Get it in your head, that this isn't an overwhelming project, but a quick, regular part of your week.
3) Keep a calendar
Writing your meal planning session and writing the meals on your families activity calendar, creates the accountability you need to get it done, just as if it's a dentist appointment that you wouldn't miss. I actually do get "inspired" to get up and go, if something is on my calendar. I prefer Google Calendars, because our entire family shares the calendar. If I add, Butternut Squash Lasagna to the calendar on Monday night, the rest of the family knows it's happening, and I seldom get out of it!
3) Find your families favorite patterns
To make meal planning successful, you need to create a pattern that fits with your life, and is easy to remember. Our pattern will be different than yours, but make it a priority to figure out what works best for you. The pattern we use to create the meal plans for Super Healthy Kids includes a pattern to the week. Meatless Mondays, A pasta dish, A fish dish, A chicken dinner, a crockpot meal, and usually a soup. This makes it easy and swift to fill in the blanks. Other folks I know have Mexican night, Italian Night, Comfort food night, and Pizza night. Having the same theme or pattern each week is inspiring because it takes out what I call "the rabbit hole" of browsing the internet or books. You have one goal, you find the recipe, and you jot it down in your meal planner notebook! Done!

4) Let the Kids inspire you
The kids can get involved and will keep you accountable as well! I can personally tell you, some of my favorite memories are when I would gather the kids around for a Monday night activity, and they would be the ones to plan the meals! They love flipping through cookbooks and showing me the meals they wanted to eat that week. They loved shouting out their favorites, and being the ones to pick the day of the week it would be prepared on. Not only does this teach them what an important activity meal planning is, but also gives you the opportunity to spend some quality time with them.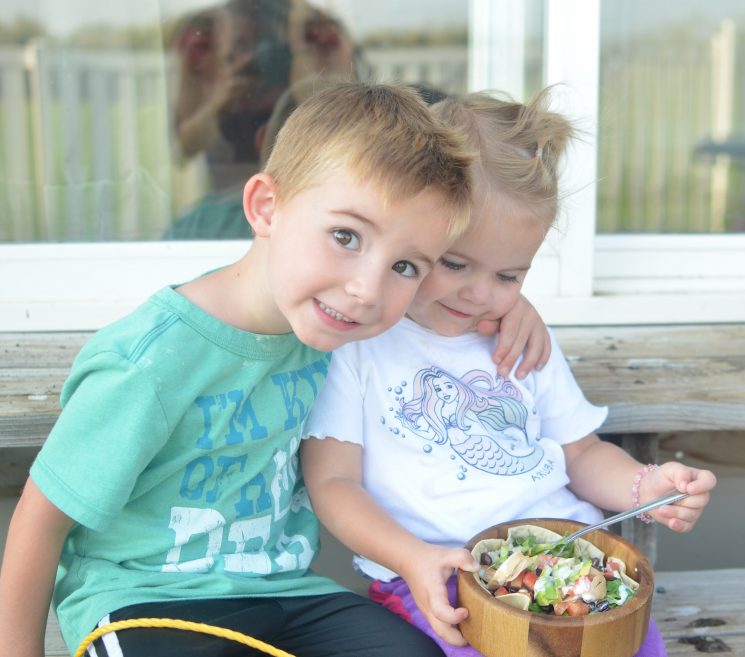 5) Visualize the pantry
I'm a big fan of visualization! In business, in health, in writing goals, etc. If I can close my eyes and picture a full pantry, a healthy fridge, and a hot, healthy meal on the table for my kids to gather around, it inspires me. My morning routine includes 10 minutes of meditation. Included in my meditation is a quick glance at my calendar, including the meal that will be prepared that night for dinner. I picture myself going through the process of preparing that meal, and my kids, JOYFULLY eating that meal! Try it! If you have no meals on your calendar yet, use that morning meditation to imagine your family eating dinner around the table, and your pantries packed with everything you need to make it happen.
6) Don't think all or nothing: The Semi- plan
To diminish the overwhelm and just get started, mini-plan, or semi-plan your week! If 7 days are too overwhelming, just plan for 3-4 days! The important thing is that you are planning for TOMORROW, whenever tomorrow is. We just don't want it to be 5 pm when you try to decide what to make for dinner. By then, it's too late. Get inspired by small, mini-chunks of planning and stay organized and ahead of the day.
7) Head to the farmers market
When you can walk around the farmers market and see the fresh food, certainly, you'll get inspired to get it home and share with your family! The Farmers market can help you craft a plan, just while you are walking around! Have a notebook with you and jot down your ideas as you see what foods are in season. See some corn, plan corn on the cob for dinner! See some peaches, how about a slow cooker, peach roast! (find a local market here).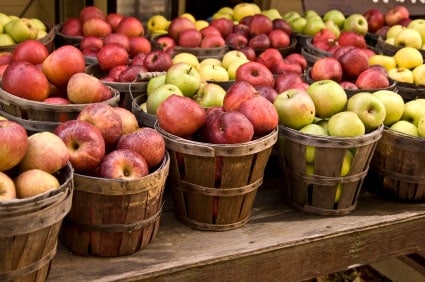 8) Start with a template!
Print out a meal plan template that allows you to just fill in the blanks. It's much easier than having a blank sheet of paper staring at you. A template can help you stay organized and on track, and inspire you to fill it out completely.
9) Recruit a friend!
Recently on a neighborhood Facebook group, I noticed a group of ladies share meal planning ideas. They shared resources and their dinner ideas to help inspire each other. One group even went as far as to create a freezer meal swap group. They chose meals that would also be freezer friendly. Made enough servings to swap with a friend, and they received a different meal for their freezer. Get together, share resources, and even share food!
10) Follow a meal plan, already done for you.
We started providing a meal plan subscription service, January of 2012. We wanted a meal plan written by a dietitian, to keep the meals healthy, but also kid friendly. I can honestly say, for three years, I've followed these meal plans every single week! I still go through some of the meal planning process mentioned above, and decide which meals I have time to make happen. We generally cook 4-5 of the dinners each week, and almost all of the snacks I will have on hand for the kids.
I print the meal plan every Sunday night, and sit down with my kids where we circle the meals that are going to happen. We then tape the plan to the fridge, and I transcribe the meals onto our Google calendar so we stay accountable, and I don't forget what prep needs to happen to make the evenings super easy! I love that our plans follow a design that include a picture of the meal, in a calendar looking way. It makes it SO easy to visualize and get excited about the meals we're about to eat! (get our meal plans already written here)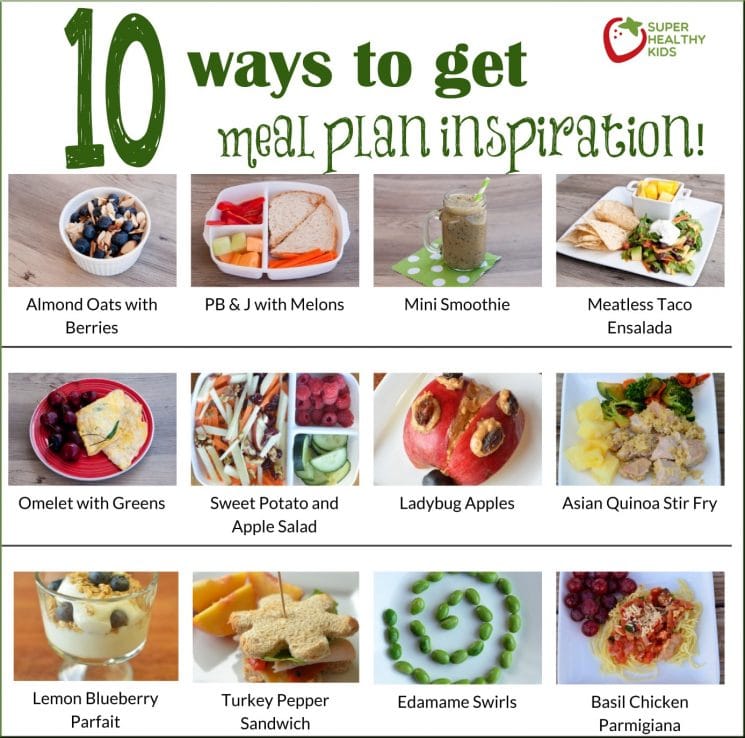 Do you have other ways you get inspiration? We'd LOVE to hear about it!