When I asked what vegetables you wanted to serve your kids more often, there were a lot of you who responded with kale! I totally understand, because kale is a superfood! Sometimes though, it's hard to figure out what to do with it besides add it to smoothies, or make kale chips!  Kale is awesome because it contains:
Over 1000mcg of vitamin K per cup of cooked kale.
Over 9000 IU's of vitamin A
It's an excellent source of vitamin C, manganese, fiber, iron, vitamin E, Omega 3 fats, and more!
Kale has the ability to producing detoxing enzymes, helping kids keep their livers clean!
In our home, raw kale leaves are rarely eaten.  In my opinion, they have a strong, bitter flavor.  If your kids like that- more power to you! I'd love it if we'd eat raw kale more often.
But instead, we sauté it and flavor it.  TJ, my 8 year old is sharing a video today on how he makes kale!  (Be kind, we're new in the video world, so his head is kind of chopped off. lol)
OUR LATEST VIDEOS
Sautéed Kale Recipe
2 tablespoons olive oil
1/2 an onion, chopped
1 clove of garlic
2 cups of chopped spinach
3 big kale leaves
salt and pepper
Put all ingredients (except salt) in a griddle or pan, and stir until spinach and kale is wilted, and the onions are beginning to be clear.  Season with salt and pepper.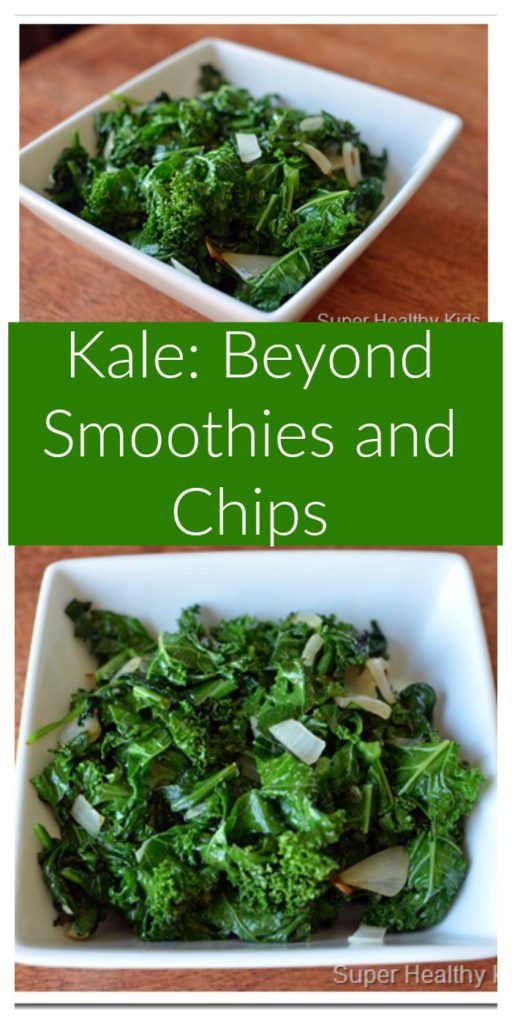 What do you like to do with kale?