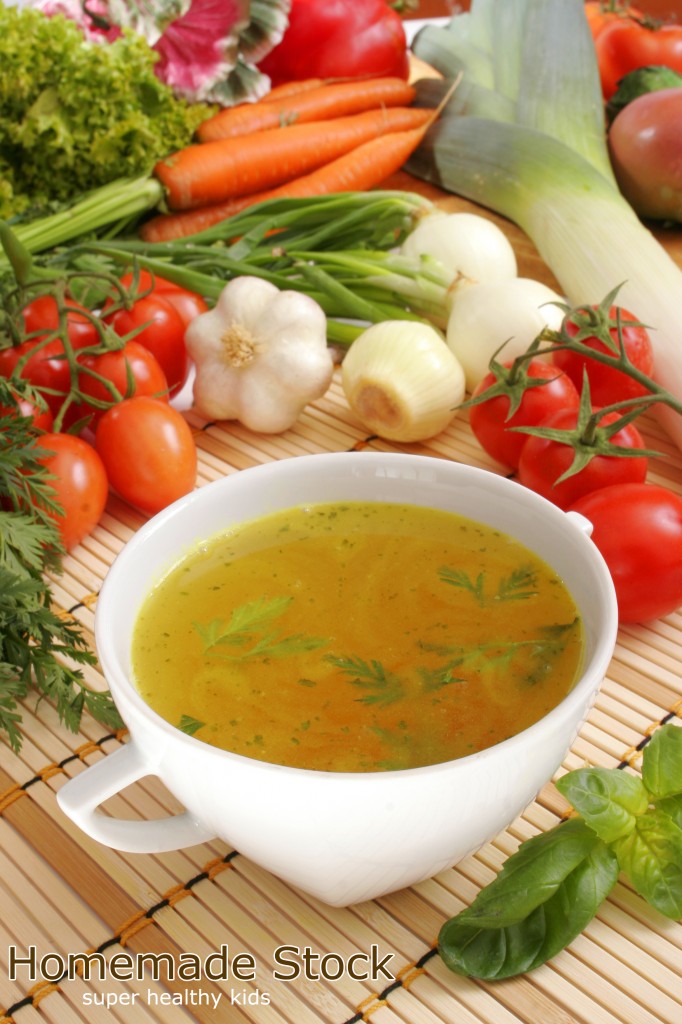 Have you been wondering the difference between stock and broth?  Nothing really, except the term Stock used to refer to what you made at home when you boiled bones, meats, vegetables, and herbs and strained it for later use.  While Broth has been designated to mean the commercial product of leftover liquids.  Now however, many commercial products are also called stock. (Source).
Now, why would you want to go through the trouble of making your own stock, when you could buy it fairly inexpensively?  1) It's wasteful not to make it, and 2) Commercially made stock has way too much sodium!
How to make your own Stock
I bought a Turkey on Saturday because of the great price!  After we carved it up, I:
I put as much of the carcass as I could fit in my pot.
I added:

1 onion
1 carrot
1 clove garlic
1 celery rib
thyme, bay leaves

Brought to a slow boil and skimmed foam off of top.
Simmered for 2-3 hours
Strained the liquid from the contents of the pot.
Stock can be stored in the fridge for up to 1 week, or frozen to use up to 3 months.
Then we turned right around and used the entire bowl of stock for Turkey Soup!
Turkey Soup Recipe
2-3 Quarts broth
3 cups cooked turkey
1 chopped onion
1 chopped carrot
1 cup frozen peas
1 cup fresh spinach
1 cup brown rice
1 TBL chicken bouillon
salt
pepper
Combine all ingredients together in pot and boil until rice and vegetables are tender, about 30-40 minutes.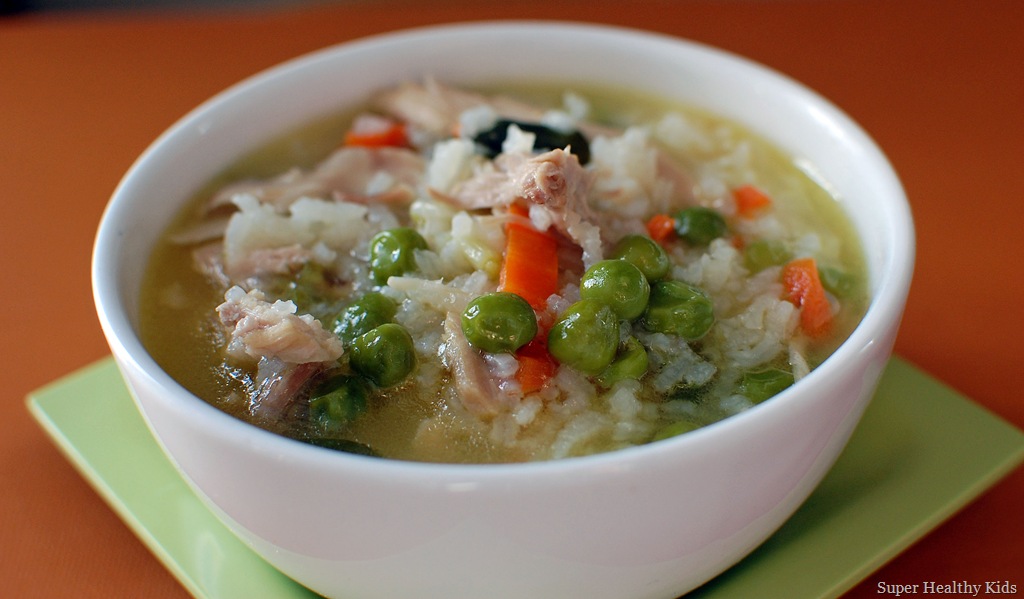 What vegetables do you like to add to your Turkey Soup?