Hi friends, it's Holly from Maison Everett. Can you believe August is already here? Thankfully, we have time to keep eating our way through all the delicious summer produce that's still in season. I've been trying new ideas to stay out of the "feeding my family the same meals over and over" rut. If you ever find yourself feeling the same way, you may enjoy this new recipe. My heirloom tomato and zucchini frittata is perfect for a healthy breakfast…or lunch or dinner! It is full of fresh vegetables and is kid-friendly. I made it for dinner one night last week at a friend's house to see what her crew thought. It was tested and approved by a 2,3,4 and 7 year old!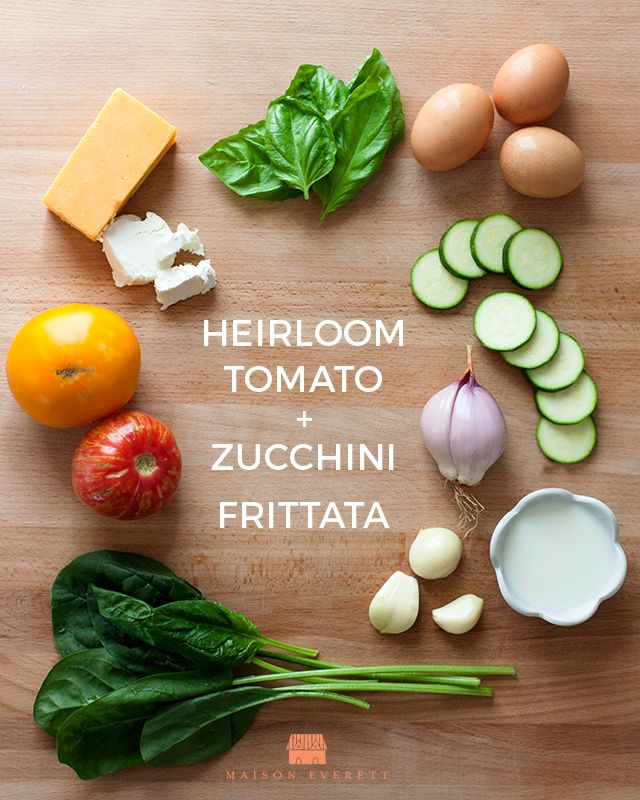 In our house, breakfast is typically the hardest meal to incorporate veggies. Frittatas are a great way to get those veggies in at the start of the day. This recipe calls from heirloom tomatoes, zucchini and spinach, but you can always swap those out for something you have on hand that is similar. The eggs and cheese make this dish rich in protein, too. Simply add all the ingredients, chopped and pressed, to an oven-safe skillet. Cook and bake for 30 minutes. You have your veggie-packed breakfast!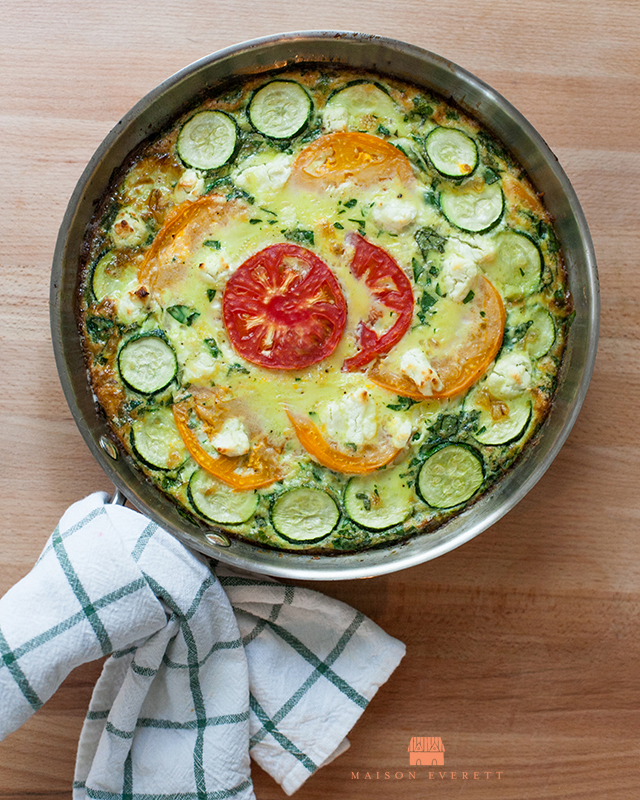 If mornings are too busy to get something in the oven, you can make the frittata the night before and warm it up while the kids get dressed. Serve with fresh fruit and you are good to go!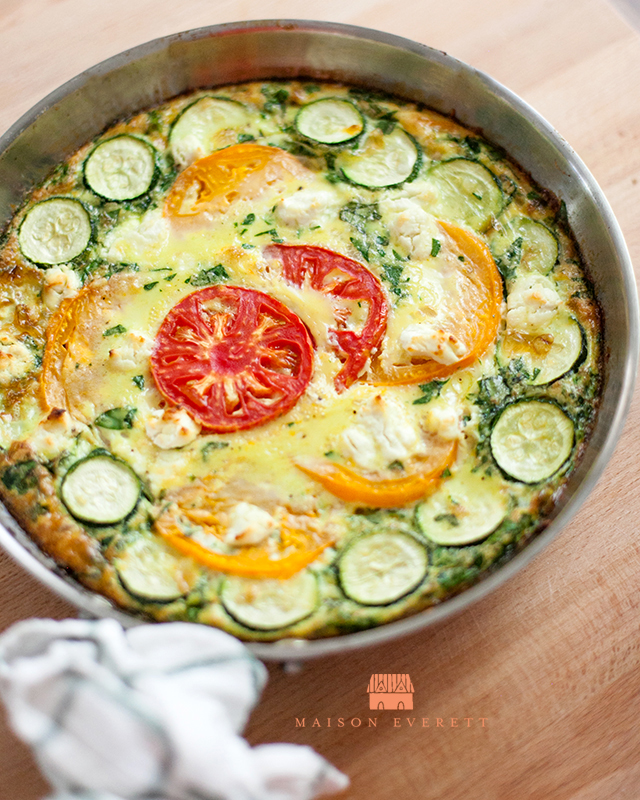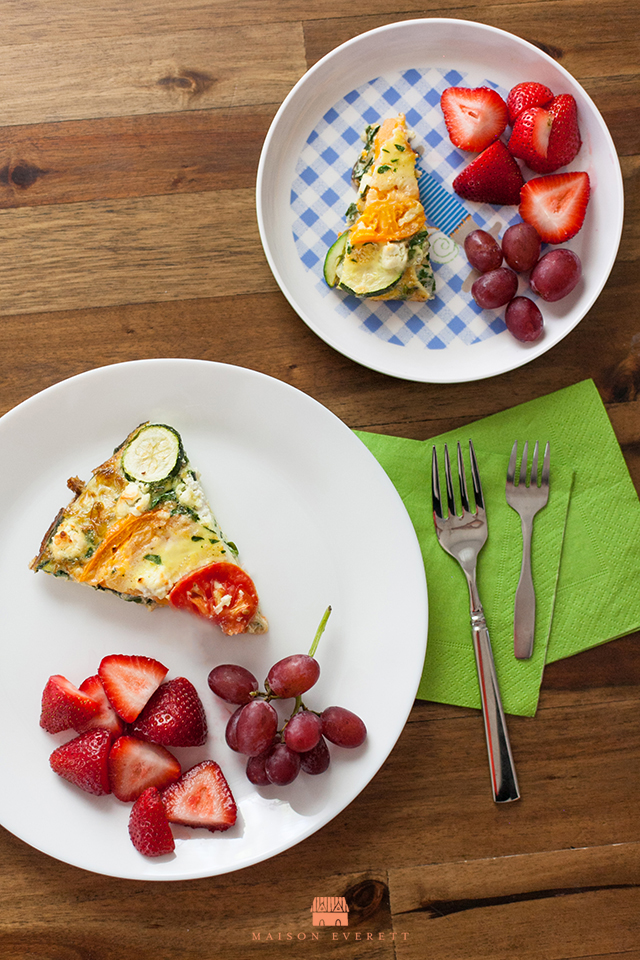 You can also make the frittata for lunch or dinner. I would add a side or two to complete the menu. These homemade biscuits look like a delicious compliment to make it a heartier meal. What do you think?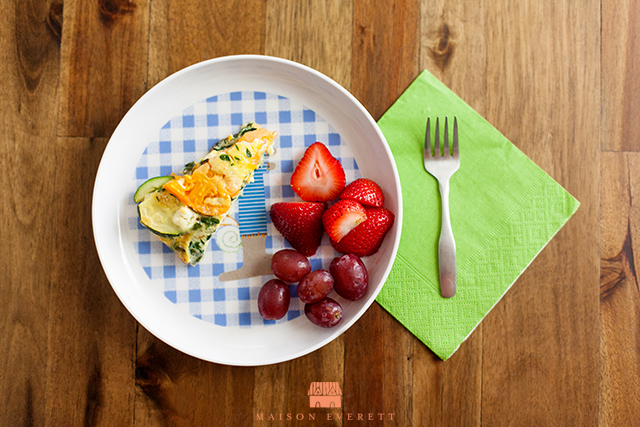 Holly Everett is a mama and creative business owner, focused on living intentionally and getting healthy meals on the table. Visit her at Maison Everett, where she shares about the things that inspire and grow her as both a mother and creative.
Check her out!