Healthy Holidays- Fruit for Dessert!
I'll never forget one Japanese exchange student we had stay with us. Her name was Anna, and we are still friends almost 8 years later. One night, in asking her about the dietary customs of Japan she told us "Japanese families have dessert every night!"
A bit surprised, I asked what they ate for dessert. She quickly told me: "Fruit!"
Wouldn't that be a wonderful custom? I love the idea of my kids begging for dessert, and the dessert is fruit! While I think most kids actually enjoy fruit, they don't always consider it a treat! We can change that in our attitudes about fruit.
Here are a few fruit facts to ponder during the holidays:
Kids need 1-2 cups of fruit per day!
Fruits are sources of many essential nutrients that are under consumed, including potassium, dietary fiber, vitamin C, and folate (folic acid).
Dietary fiber from fruits, as part of an overall healthy diet, is important for proper bowel function. It helps reduce constipation. Fiber-containing foods such as fruits help provide a feeling of fullness.
Vitamin C is important for growth and repair of all body tissues, helps heal cuts and wounds, and keeps teeth and gums healthy.
Folate (folic acid) helps the body form red blood cells. Women of childbearing age who may become pregnant should consume adequate folate from foods, and in addition 400 mcg of synthetic folic acid from fortified foods or supplements. This reduces the risk of neural tube defects, spina bifida, and anencephaly during fetal development. (source)
There are so many different fruits you could include in your families diet! A few of them are:
Apples, Apricot, Avocado, Bananas, Blackberries, Blueberries, Cantaloupe, Cherries, Cranberries, Dates, Elderberries, Gooseberries, Grapes, Grapefruit, Honeydew, Kiwi, Lemon, Lime, Mango, Olives, Oranges Papaya, Passion Fruit, Peach, Pear, Persimmon, Pineapple, Pomegranate, Plum, Raspberries, Star fruit, Strawberries, Tangerine, Tomato, Watermelon, and many many more.
Dessert Ideas
So, let's change traditions this year! I challenge you this holiday to make FRUIT your families dessert of choice! Can you imagine a world where our kids thought of fruit as dessert, rather than cakes and cookies? How wonderful it would be. A few ideas to make fruit a dessert, rather than a side dish include:
Trifles– Layer yogurt, cake or crackers, and fruit in alternating layers.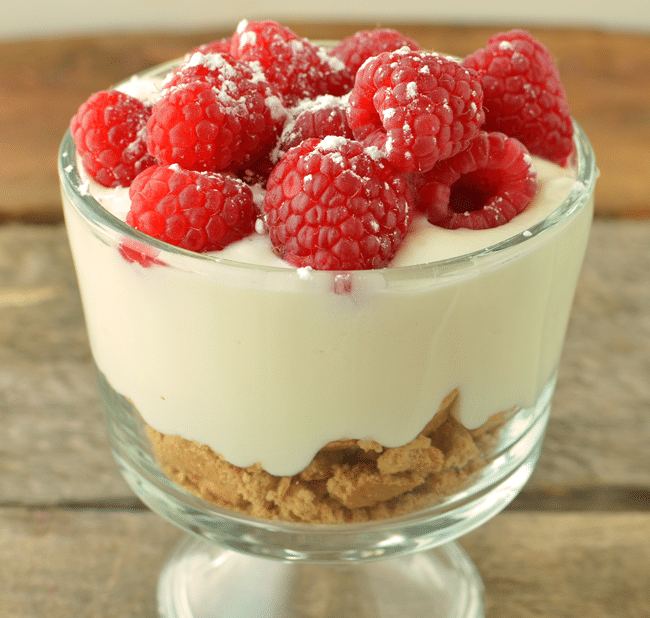 Shortcake- Perhaps one of our families favorite! Top shortcake with strawberries and enjoy.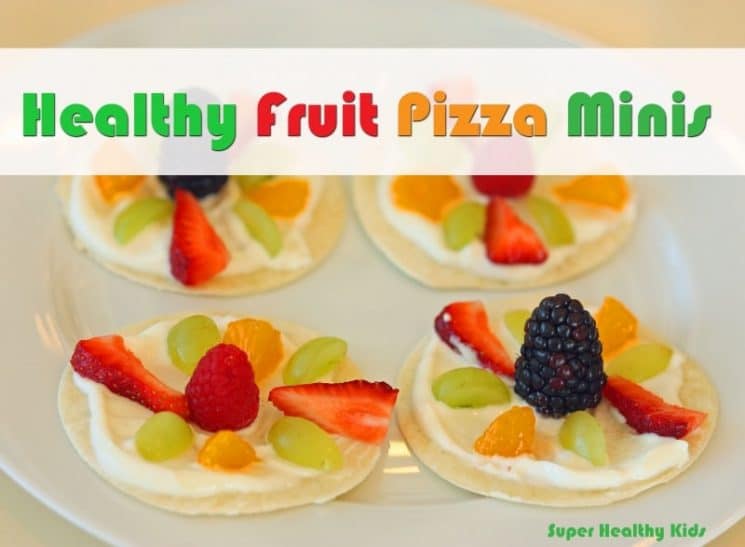 Banana splits– top a sliced banana with yogurt, chocolate, and coconut.
Fruit Skewers- Let kids alternate with different fruit on toothpicks or skewers. Use them for dipping in chocolate fondue!
Fruit Nacho's (this makes a beautiful platter for holiday parties!)
What ideas do you have to make fruit your dessert this holiday?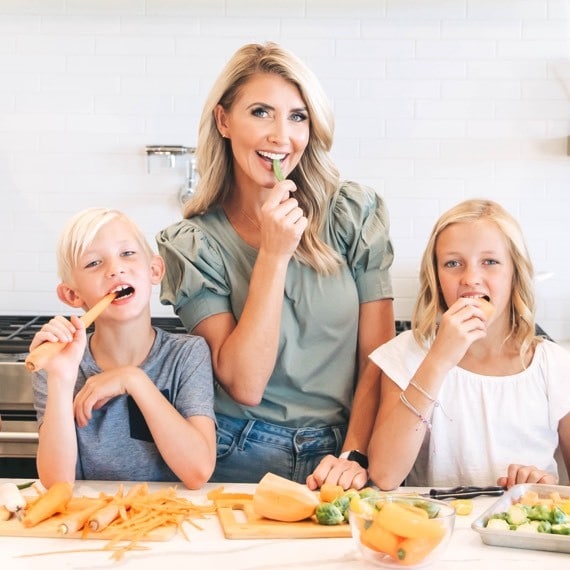 Natalie Monson
I'm a registered dietitian, mom of 4, avid lover of food and strong promoter of healthy habits. Here you will find lots of delicious recipes full of fruits and veggies, tips for getting your kids to eat better and become intuitive eaters and lots of resources for feeding your family.
Learn More about Natalie