Healthy Birthday Party and Meal Plans
Last night, Erica had a birthday party. She's almost 11. We had my neighbor do 'glitter toes', a sweet teenage girl down the street curled hair, and the rest of the girls danced to Abba. We gave Erica a new outfit. She has a bunch of cousins that give her loads of hand-me downs, which she actually loves to get, so I had no idea how much she was going to love getting a brand new outfit! She has declared that her new outfit is "the absolute cutest outfit she's ever had!"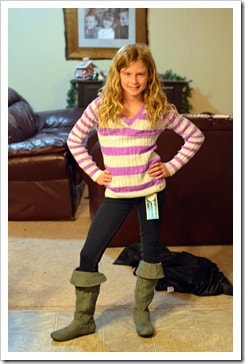 Anyway, for those of you who are trying to have birthday parties that aren't filled with junk food, soda pop, and movies, here are a few ideas:
Keep it active! The new Dance games for the Wii are fun for everyone! Boys and girls both! Focus on fun, not on food.
Serve 100% fruit juice instead of pop (or water would be even better)
Sending a goodie bag home? Have dollar store toys instead of candy, such as stickers, bouncy balls, bracelets, rings, cars, pencils, notepads, etc.
Instead of big slices of cake, serve mini-cupcakes. These can be even more fun to decorate and the portions are perfect. Besides, history has demonstrated to me, that most kids don't even eat their whole slice of cake.
Forget about serving pizza and have a pancake bar instead! Fruit, whipped topping, and sprinkles. (intended to insert video of Kristen Wigg talking about having a pancake party- but couldn't find it)
Forget about the chips, and serve popcorn instead.
Finger food can be fun! Try sliced fruit with toothpicks and a fruit dip or chopped veggies with a ranch dip.
Check out my Pinterest board for healthy birthday ideas too!
Now, without further rambling, here is our meal plan for this week! Don't forget to check back on January 1st to learn all about my new meal planning site!
Breakfast

Lunch

Snack

Dinner

Monday

Green Smoothies

Turkey

sandwich with

lettuce and

cheese plus

sliced peppers

Apple Chips

Creamy Chicken and spinach soup

Tuesday

Oatmeal with

coconut milk and

blueberries
Almond Butter

and Jelly on

Whole wheat

bread

Edamame

BBQ chicken with green salad and Sweet potato crescent rolls

Wednesday

orange juice and Sunshine Eggs
Green Salad

with hard

boiled eggs,

carrots,

homemade

croutons and

ranch.
Cottage cheese and salsa on whole grain crackers
Chicken salad with

celery and onion,

over lettuce. Whole

wheat rolls

Thursday

Strawberry Banana Oatmeal
Cold Pasta

Salad with

veggies

Fruit Salsa With Pitas

Spaghetti squash Primavera

Friday

Fruit salad and

whole wheat

toast
Veggie wraps

(whole wheat

tortilla with

avocado and

tomato)
Cashews and raisins

Kewl Asian Wraps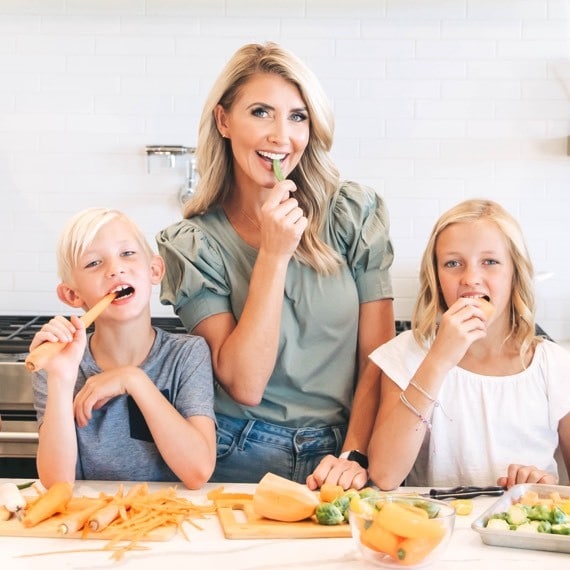 Natalie Monson
I'm a registered dietitian, mom of 4, avid lover of food and strong promoter of healthy habits. Here you will find lots of delicious recipes full of fruits and veggies, tips for getting your kids to eat better and become intuitive eaters and lots of resources for feeding your family.
Learn More about Natalie