While kids are growing, it's important for them to get enough vitamins and minerals for the most optimal health as they develop. Does that mean they need to take a multivitamin? We have answers for you.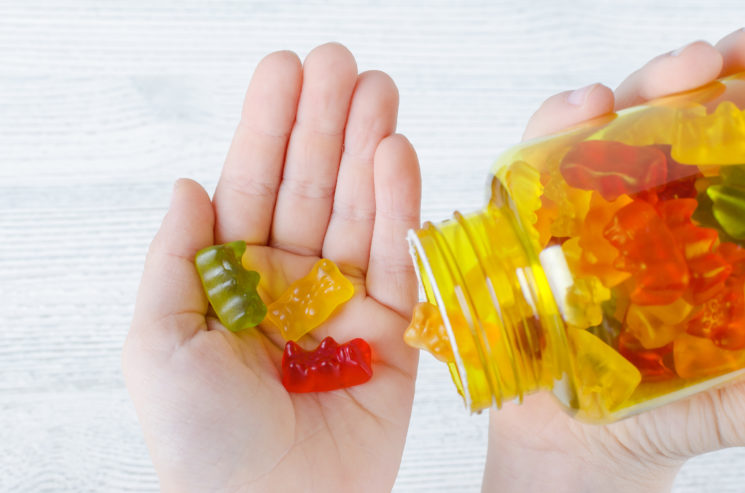 Should I Give My Kids a Multivitamin?
A lot of parents wonder if they should be giving their kids a multivitamin. According to the American Academy of Pediatrics "healthy children receiving a normal, well-balanced diet do not need vitamin supplementation over and above the recommended dietary allowances." In general, the recommendation by medical professionals are that kids who eat a balanced diet that includes all food groups don't usually need vitamin or mineral supplements. There are definitely exceptions which we will cover in an upcoming section.
How Do I Know if My Child is Eating a Balanced Diet?
What does a well-balanced diet look like and how do you know if your child is eating one? These foods are all included in a balanced diet and should be eaten on a daily if not regular basis:
Fruits and Vegetables
Whole grains
Legumes
Nuts and Seeds
Lean proteins
You can read more about a balanced diet here.
When Should I Give My Child a Multivitamin?
Of course it is ideal to get all your vitamins and minerals through food, but it is also a good idea to give your kids a multivitamin if there are gaps in your child's diet.
If your child falls into one of these categories, it may be a good idea to give them a multivitamin:
follows a vegetarian or vegan diet
has a condition that affects the absorption of or increases the need for nutrients, such as celiac disease, cancer, cystic fibrosis
has had a surgery that impacts the intestines or stomach
is an extremely picky eater and struggles to eat a variety of foods
What Should I Look for in a Multivitamin?
choose vitamins that are specifically made for kids and ensure that they don't contain megadoses that exceed the daily nutrient needs for children.
low in sugar
don't include high fructose corn syrup or artificial sweeteners
include as close to 100% of the DV for all essential vitamins
Our Top Picks for Kids Multivitamins
Added Probiotic
Zarbee's naturals is a great complete multivitamin with added probiotic. It contains 14 essential vitamins & minerals including A, C, D3, Zinc, + total B complex, and the Bacillus Coagulan strain of Probiotic. It is made with real honey (no high fructose corn syrup or artificial sweeteners) and is vegetarian and gluten free. Available on Amazon.
Added Omega 3s
Smarty Pants kids multivitamin contains 15 essential nutrients including vitamin D3 and omega-3 EPA & DHA ( sustainably sourced from wild-caught small fish.). Does not contain artificial sweeteners or colors and is allergy friendly. Available on Amazon.
Organic
L'il Critters Organic Complete Multi kids are made with 11 essential vitamins and USDA certified organic ingredients. These do not contain artificial flavors or sweeteners, high fructose corn syrup or synthetic dyes. Available on Amazon.
Best Rated Taste
Simply Natural Children's Complete Multivitamin contains 13 vitamins & minerals. These gummies have a very low sugar content and are sweetened with organic tapioca syrup. Vegetarian-friendly, No artificial colors, flavors, sweeteners, fillers or high-fructose corn syrup. Available on Amazon.
Best Value
Flintstones complete gummies contains 11 vitamins and minerals. The cost is $.07 per gummy. They are free of high fructose corn syrup, gluten, and artificial sweeteners. Available on Amazon.