Healthy Tip- We still pack lunches, even though it's summer!  Why?
We like picnics at the park
We don't mess up the kitchen during the day
On busy days we don't want to be stuck somewhere starving (and heaven forbid, pick up fast food!
It helps us plan for getting 5- fruits and vegetables a Day. Planning pays off!.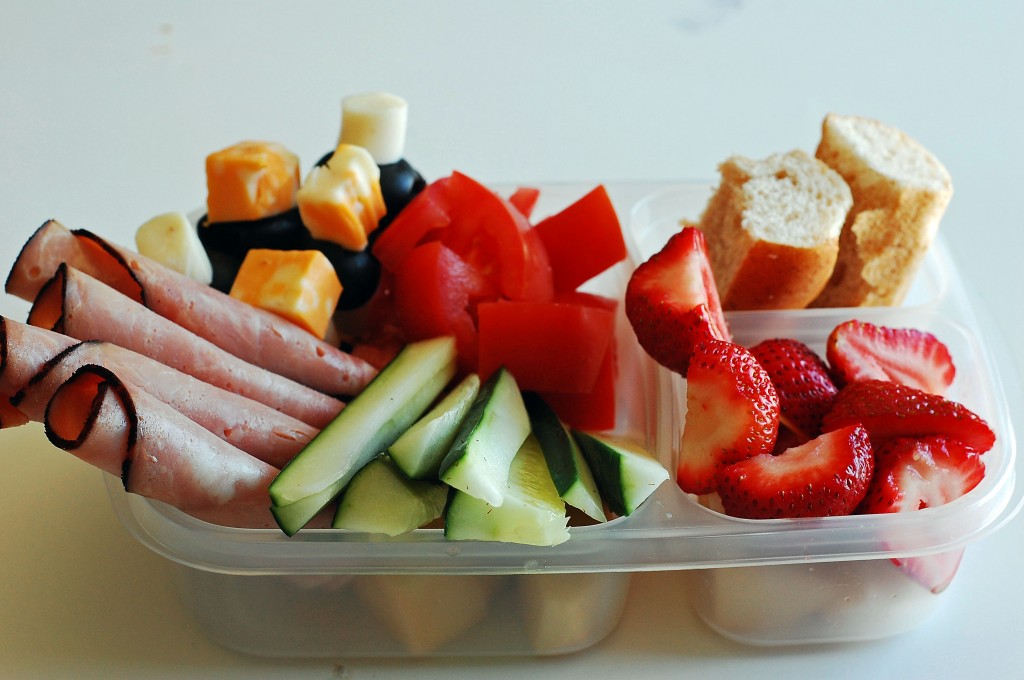 So, this Italian Delight, is our Antipasto plate (box)  We used:
sliced ham
cheeses
olives
tomatoes
cucumbers
Whole wheat buns
Sprinkled with zesty Italian just before eating time
And strawberries for dessert.
So, there you go. Packing a lunch for us although we aren't going to school has saved us money, time, mess, and headaches! I know my kids are going to eat SOMETHING during the day, and I don't have to help them get it.
Even when I had only two kids in school, I would still pack a lunch for TJ, while I was helping the other two kids pack.  He loved that he also had a lunch box, even though he wasn't in school yet.  But I figured, while I had everything out anyway- It only made sense.
And, how about it for the awesome Lunch containers?? Those were sent to us by Easy Lunch Boxes.  It's great to keep foods separate for kids.  I'm loving it for summer picnics, because I know it will come home (unlike the lunch boxes that have sunk into the Bermuda Triangle at the school cafeteria.