We took the kids to the Utah State Fair today. Mostly because we have a friend from Japan visiting (last summer's exchange student). Anyway, check out what they are serving at the fair this year:
I'm speechless! Deep Fried Peanut Butter and Jelly sandwiches, twinkies, snickers and oreo's. My, how far we have fallen! I didn't try these, but did let cereal boy enter an all you can eat ice cream festival! Then, when we walked into the cow barn, Anna looked around and said, "Delicious!" I laughed so hard I almost cried.
I had been eyeing some fabulous Bento boxes for some time now. The people in Japan use these little boxes to take their meals to school or work in. I haven't been able to find them in the States, so I asked our friend to bring me some from Japan. To further illustrate the smaller portions they eat in Japan, I filled my new bento boxes.
Wow we eat too much. This is their lunch. Actually, they do fill their boxes better than I can. Here are some cute pictures Anna found online to show how much food they put in their box.
And here are the boxes Anna brought for us. Two child sizes, one adult. These boxes are about 3 inches by 5 inches. The red boxes are intended for rice in the bottom box, and vegetables in the top box. My kids want to bring them to school, but I'm too afraid I won't get it back.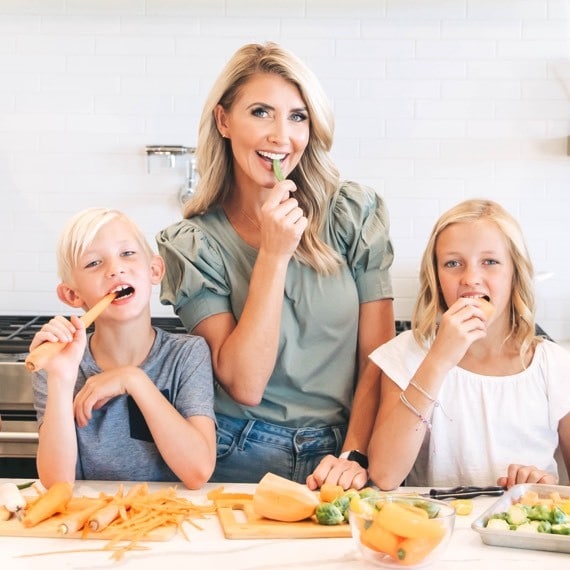 Natalie Monson
I'm a registered dietitian, mom of 4, avid lover of food and strong promoter of healthy habits. Here you will find lots of delicious recipes full of fruits and veggies, tips for getting your kids to eat better and become intuitive eaters and lots of resources for feeding your family.
Learn More about Natalie